Delhi ( New Delhi)
Use Tricolour on social media, hoist the flag at homes as part of Azadi Ka Amrit Mahotsav: PM Modi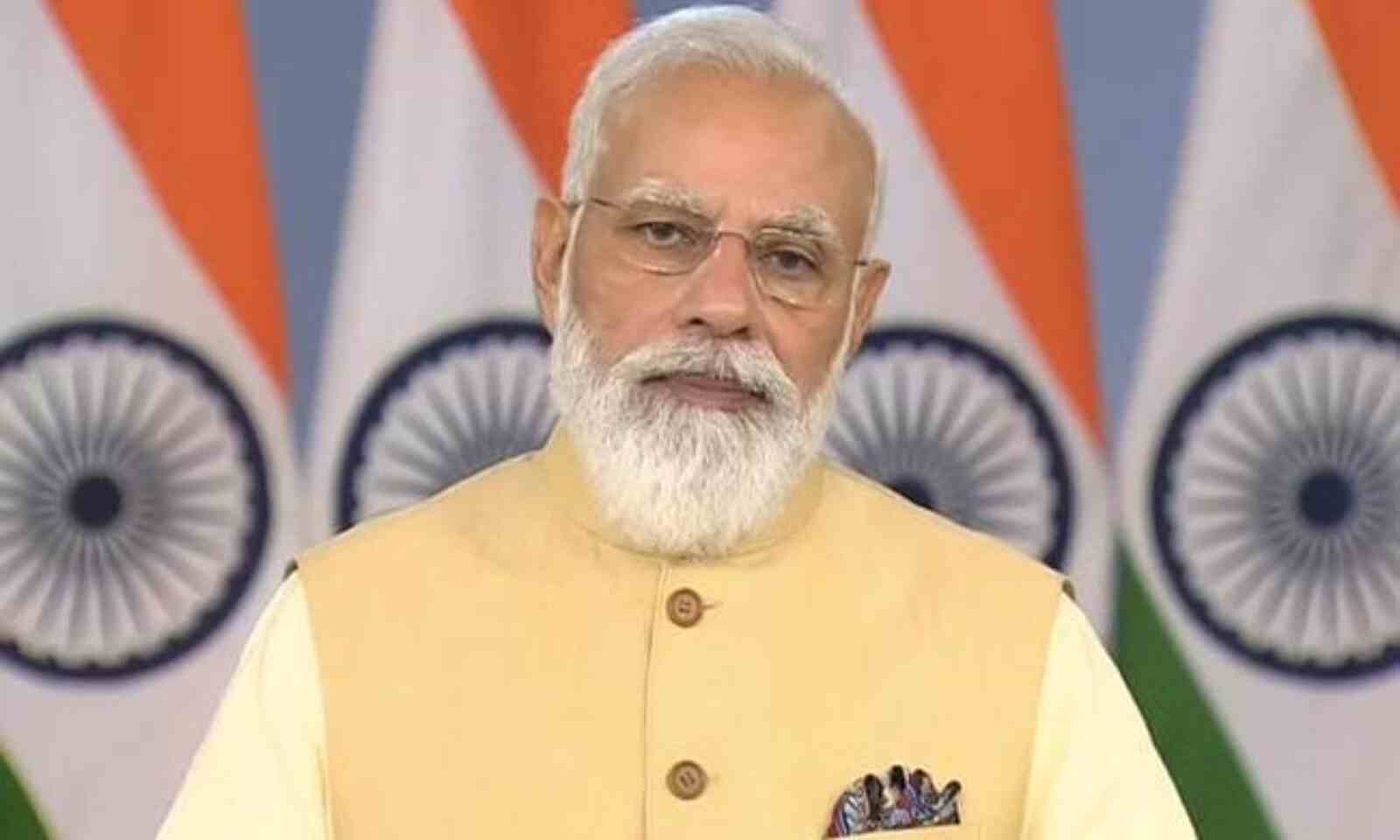 TERMING THE Azadi ka Amrit Mahotsav a "mass movement", Prime Minister Narendra Modi on Sunday urged the people to use the Tricolour as their social media profile picture from August 2-15 this year, marking 75 years of Independence.
"Let us take this movement forward by hoisting the national flag in our homes," he said in his Mann Ki Baat radio programme.
The Prime Minister said that a special campaign called "Har Ghar Tiranga" is being run from August 13 to 15 as part of the Amrit Mahotsav of Azadi. "By being a part of this movement… you hoist the tricolour at your home, or decorate your house with it," he said.
Urging people to keep the tricolour as their social media profile picture from August 2-15, he said August 2 is the birth anniversary of Pingali Venkayya, who designed the flag.
"When India completes 75 years of Independence, all of us are going to witness a splendid and historic moment," he said, referring to August 15. "Had we been born in the era of slavery, then how would have we imagined this day."
The Prime Minister said the biggest message from all events in the 'Azadi Ka Amrit Mahotsav' is that Indians should follow their duty with full devotion and termed the next 25 years of Amrit Kaal as "Kartavyakaal – an age of duty for every citizen. "Only then will we be able to fulfill the dream of those countless freedom fighters and to build India of their dreams."
The Prime Minister also paid tribute to Udham Singh on his death anniversary on Sunday.
He paid special attention to various railway stations across India associated with the freedom struggle. He said that 75 such stations have been identified in 24 states and they will host several programmes.
"These 75 stations are being decorated very ornately. Many types of programmes are also being organized in these stations. You should also take out time to visit one such historical station in your vicinity. You will get to know in detail about pages from the history of the freedom movement that you have not been aware of. I urge the students of schools, and the teachers to take the small children of their schools to the nearby station and narrate the whole chain of events to those children," he said.
Among them, he mentioned Gomoh Junction in Jharkhand, now officially known as Netaji Subhas Chandra Bose Junction Gomoh and explained why it has been renamed.
"Netaji Subhas was successful in dodging British officers by boarding the Kalka Mail. All of you must have heard the name of Kakori Railway Station near Lucknow. The names of Bravehearts like Ram Prasad Bismil and Ashfaq Ullah Khan are associated with this station," he said.
In South India, he mentioned Vanchi Maniachchi Junction. "Whenever you talk to the people of Tamil Nadu, you will come to know about Vanchi Maniachi Junction in Thoothukudi district. The station is named after Tamil freedom fighter Vanchinathan. This is the same place where Vanchi, at the age of 25, punished a British collector for his actions," he said.
The Prime Minister congratulated Indian players for performing "extraordinarily well" in several international events and said July is full of action when it comes to sports
He said ace shuttler PV Sindhu won her maiden title at the Singapore Open, while Neeraj Chopra also continued her excellence and won a silver medal for the country at the World Athletics Championships.