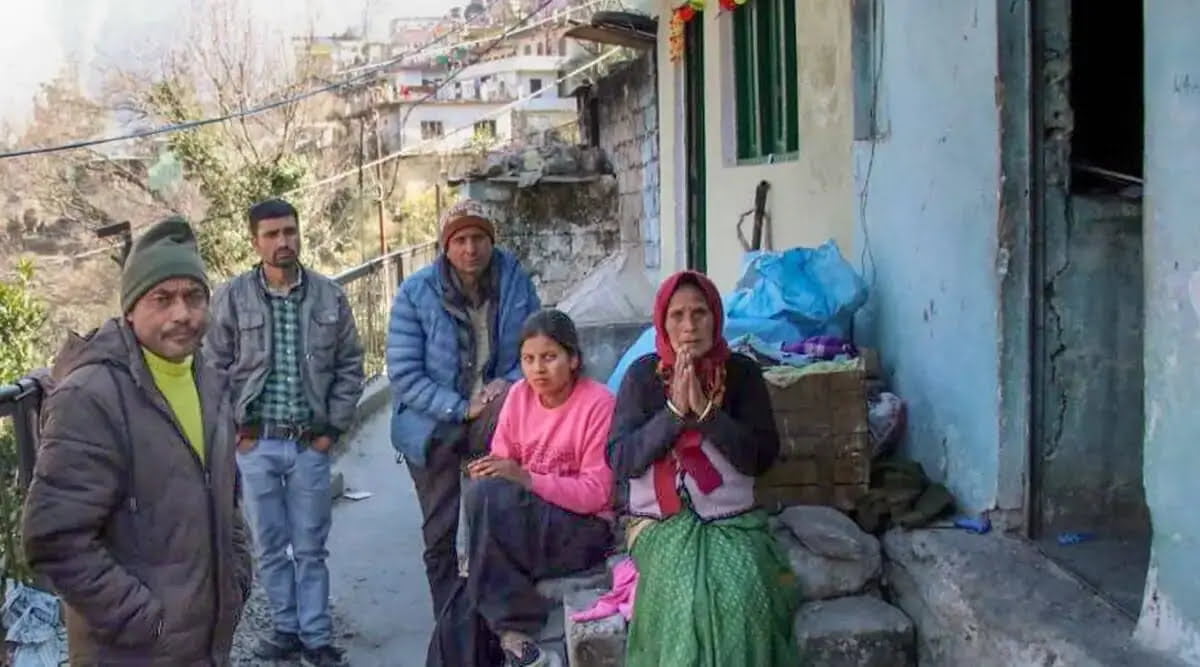 Wednesday, the Uttarakhand state cabinet approved the proposed policy for giving money to families and individuals in the Joshimath area who have been hurt by sinking land. There are cracks in 868 buildings in Joshimath town, and 181 of them are in the "danger zone."
The policy says that the owners of the houses in Joshimath that are affected can choose one of the three options.
The first choice is to get all of the compensation in cash, based on the prices set for houses and land. Under the second option, the owners can get money for the house and the government will give them land (up to 75 square metres, of which 50 square metres can be used for a house and the rest for other things) to build a new one. In the third option, the owners can ask for a new house in exchange for their land and the house they already have. On an area of 50 sqm, the government will build new homes and leave 25 sqm for other things. The same three options are also available for buildings like shops, hotels, and restaurants that are used for business.
Five slabs have been set up to decide how to pay for commercial buildings like shops, hotels, and restaurants. For buildings worth Rs 5 lakh that are used for business, the full amount will be given. For slab two, the compensation will be 40% between Rs 5 lakh and Rs 10 lakh, 30% between Rs 15 lakh and Rs 30 lakh, 20% between Rs 30 lakh and Rs 50 lakh, and 10% above Rs 50 lakh. There is also an allowance of Rs 2 lakh for people who have had a shop in a rented building for more than a year.
If a family affected by the disaster doesn't have legal proof that they own the land or the house, they could still get compensation based on an affidavit and a government-issued bill (like an electricity, water tax, or sewer tax bill) from before January 2 of this year. There must also be a no-dues certificate.
The Rs 1 lakh that was given to each family as advance relief will be taken into account when figuring out how much will be given. If someone is unhappy with their pay, they can talk to a committee set up by the district administration. The process will begin once the National Disaster Management Authority has finished its survey of the affected homes and area and put together a report on what they found.