India
Uttarakhand is struck by an earthquake of magnitude 3.1; two more occur in Nepal.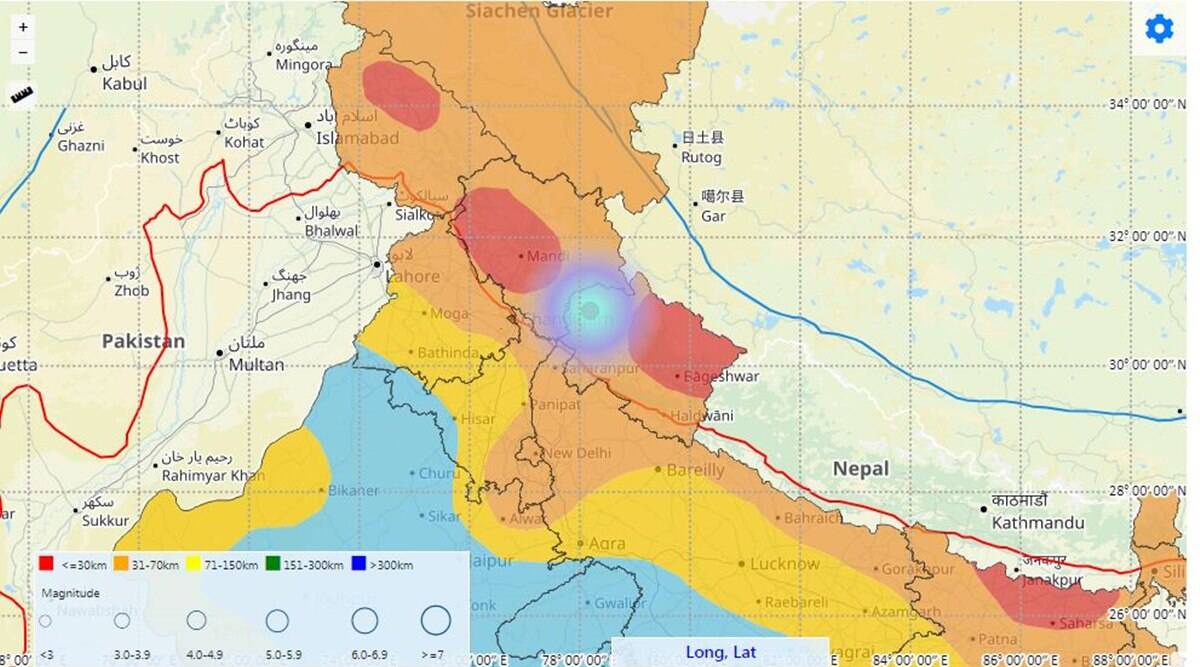 National Centres for Seismology reported that an earthquake measuring 3.1 on the Richter scale struck Uttarakhand's Uttarkashi early Wednesday. The magnitude of the tremor that was recorded at 2:19 am was 5 kilometres.
Nepal was rocked by two earthquakes of magnitudes 4.3 and 3.8 simultaneously. Wednesday's earthquakes were reported at 1:52 and 1:08 a.m., according to NCS. Both tremors were detected in the Baglung district of Nepal, 218 and 220 kilometres west-northwest of Kathmandu, respectively.
There have been no confirmed casualties from the occurrences as of yet.