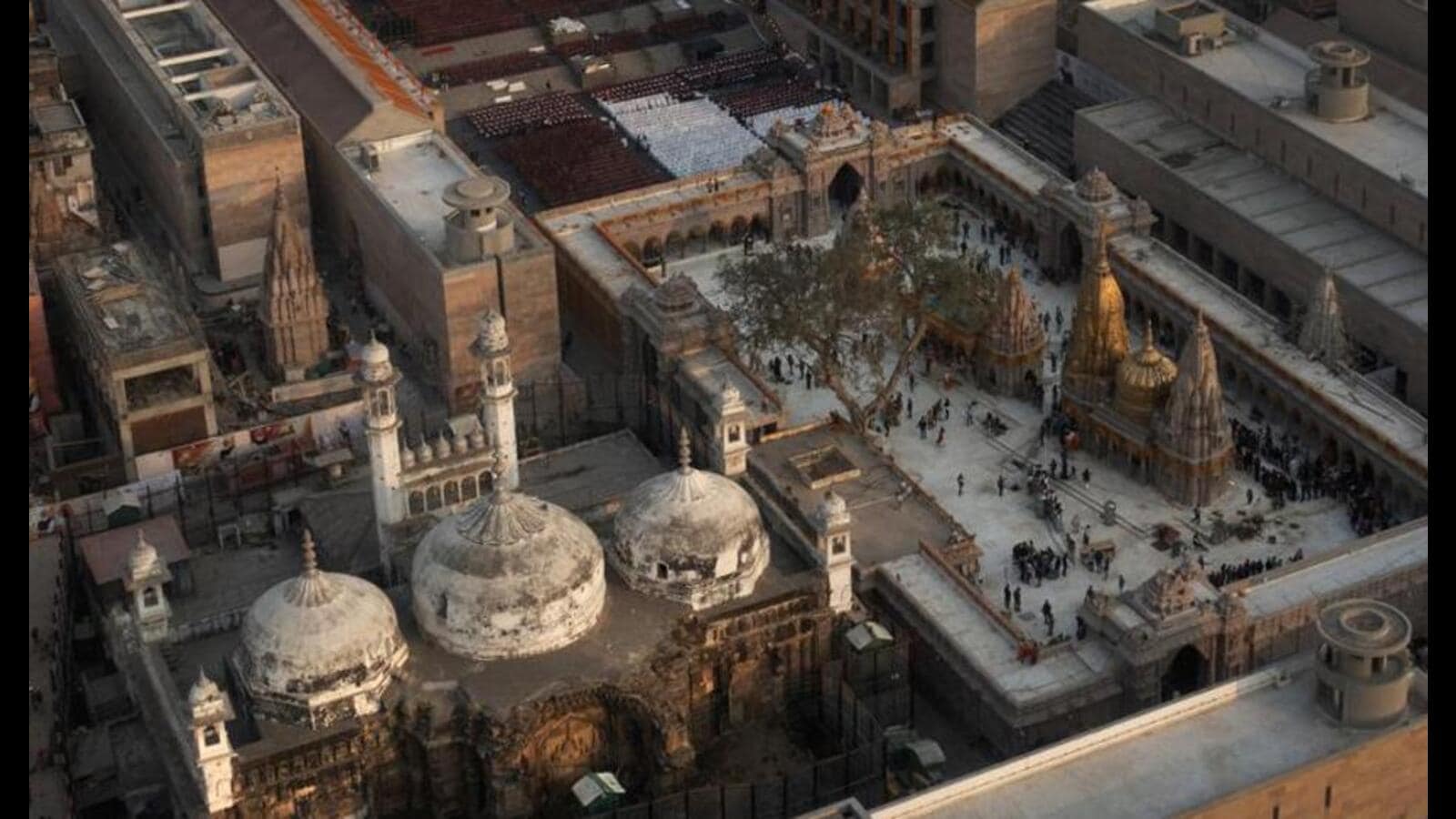 The counsel for Kashi Vishwanath Temple on Wednesday submitted before the Allahabad HC in the Gyanvapi Masjid case that if any historical wrong was done in the past, the matter can now be decided by a court.
On April 8, 2021, the Varanasi Court of Civil Judge (Senior Division) ordered a five-member committee consisting of two Hindu, two Muslim members, and an archaeology expert to oversee a 'comprehensive physical survey' of the Gyanvapi mosque complex.
The petitioners challenged the order passed by the Varanasi court in the HHC, saying it was illegal and without jurisdiction as the HC had reserved its judgment on the sustainability of the trial pending in the Varanasi court.
Further, the counsel for the petitioner has contended that the suit, by which the order of the fast-track court of Civil Judge (Senior Division), Varanasi was being challenged, is not maintainable under section 4 of the Own Places. Worship (Special Provisions) Act, 1991, as it prohibits prosecution or any other legal proceeding in respect of conversion of the religious character of any place of worship existing on 15th August 1947. Therefore, no claim can be made concerning religion. Which came into existence on 15 August 1947.
Related Posts