India
Veteran of the Kargil conflict claimed that Jharkhand police fabricated accusations to arrest him.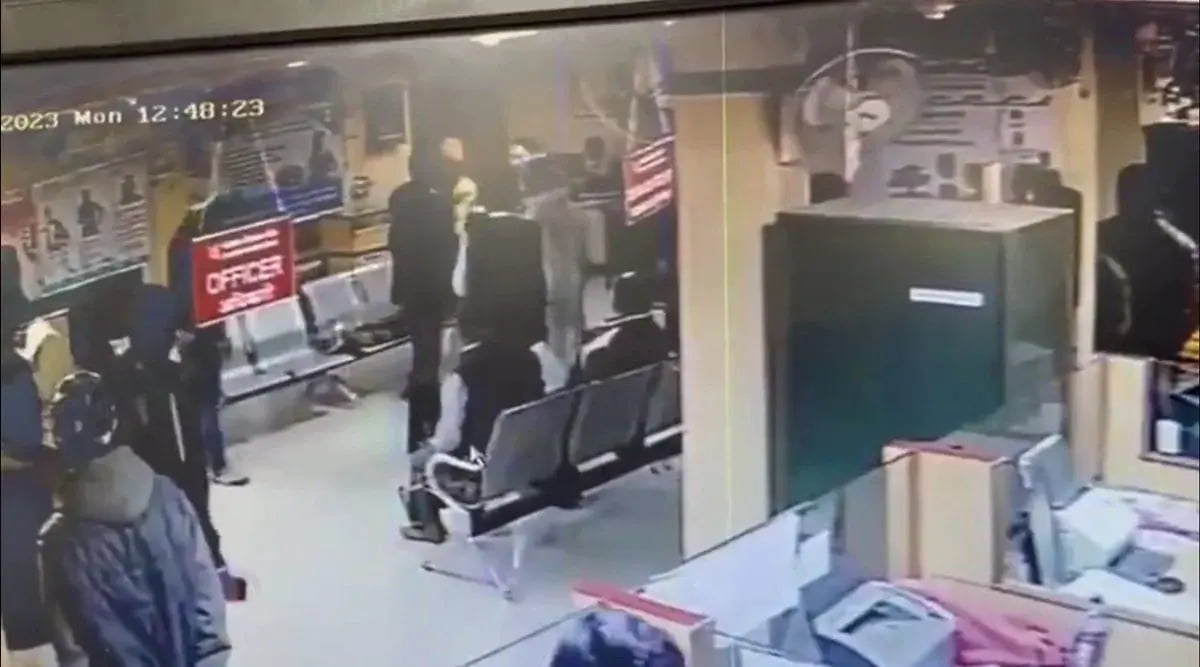 An ex-Army veteran who served during the Kargil war and was released on bail after spending over 15 days in jail claims he was beaten by a police officer and jailed on "false accusations" for fulfilling his duty as a security guard.
Former Havildar Ashok Yadav, 44, who is currently employed as a guard at Punjab National Bank's main branch in the Deoghar region of Jharkhand, was detained for allegedly assaulting Inspector Ratan Singh on January 2, when the inspector had gone to the bank with his team to do routine checks. However, the veteran stated that he had only prevented armed police officers from entering the bank.
Yadav told Deccan Era that bank authorities had instructed him to monitor all individuals entering the building. "The Inspector had already entered the bank when I blocked his subordinates' entrance with their arms." People had cautioned me that occasionally criminals disguise themselves as police officers and enter a building… The Inspector became enraged and began beating and dragging me across the floor. I did not assault anyone. I cannot raise my hand against my uniformed people, he declared.
Yadav was arrested and placed in jail for "assaulting and preventing a government employee from performing his duty." According to court documents, as the policemen approached the bank manager's office, Yadav "acted in a disrespectful manner and participated in a struggle, resulting in Inspector's dress buttons being destroyed."
A Deogarh court granted Yadav bail on Friday. In the meantime, on January 24, another court in the district is slated to hear Inspector Singh's application for anticipatory bail in a case involving attempted murder and other accusations related to the same incident.
In the district, the cases have pitted two groups of security personnel against each other: Army veterans and active police officers.
Videos of the incident that went viral on social media prompted complaints by bank employees and ex-servicemen, who claimed that the ex-Army man had been beaten by a police officer.
According to the office of Chief Minister Hemant Soren, an order was given to the Deputy Inspector General of Police to examine the matter swiftly, and the police officer was subsequently suspended from duty.
The Deputy Commissioner, Manjunath Bhajantri, stated that a FIR was filed against the Inspector at the request of the bank manager. "In this case, police misconduct occurred, and Ratan Singh was arrested following a preliminary investigation." Despite a number of exercises aimed at sensitising police officers, this incident has occurred, which appears to be their fault. A few months back, I requested that all police personnel watch the film Jai Bhim — about police bias and state excesses — in order to sensitise them, but an event still occurred. He stated that it could not be permitted.
Subhash Chandra Jat, superintendent of police in Deoghar, stated, "We have suspended Ratan Singh and are conducting an investigation." In the meantime, Singh, fearing arrest, has filed an application for anticipatory bail.
The Jharkhand Police Association asserts that Inspector Singh was merely carrying out his duties and that Yadav misbehaved with him, causing the incident. They are demanding the officer's suspension be lifted and a full probe into the incident.
Yadav expressed his displeasure with the overall situation, stating, "I served during the Kargil conflict and was also stationed in Kashmir for a long time… This is how the system has compensated me for my military service."