India
Violence in Biranpur: Eight detained for father-son murder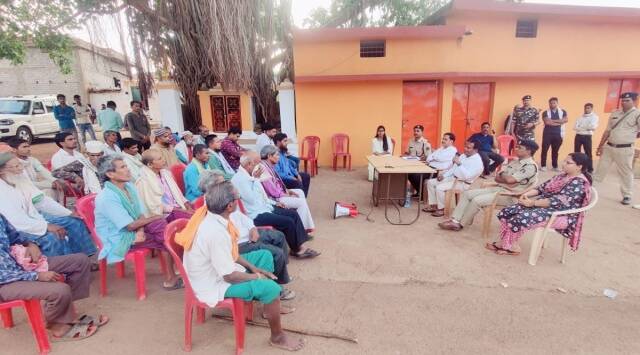 A week after a man and his son were murdered in the village of Biranpur in the Bemetara district of Chhattisgarh, the police arrested eight suspects, including three adolescents, on Monday. A minor was also charged in connection with the arson of a residence belonging to a close relative of the two adults.
The bodies of Rahim Umad Mohamed, 55, and his son Idul Mohamed, 35, both from the Shaktighat area of Biranpur, were discovered in a murum mine a few kilometres away from the village on April 11, three days after communal violence erupted in the area.
On April 8, violence broke out in the village of Biranpur, located 100 kilometres from the state capital of Raipur, following a brawl between schoolchildren.
A resident, Bhuneshwar Sahu (23), was slain, and three police officers were injured during the conflict.
On April 10, two houses, one of which belonged to Rahim's son-in-law, were destroyed on the outskirts of the village during a 'bandh' (shutdown) organised by right-wing organisations in Chhattisgarh.
Six police reports have been filed at the Saja police station in relation to the events in Biranpur.
Eleven individuals have been detained for alleged involvement in the murder of Sahu, and nine, including a minor, have been arrested for allegedly torching the home of Rahim's son-in-law.
Related Posts