India
Waste of time for the Supreme Court: Kiren Rijiju's request that a BBC documentary not be blocked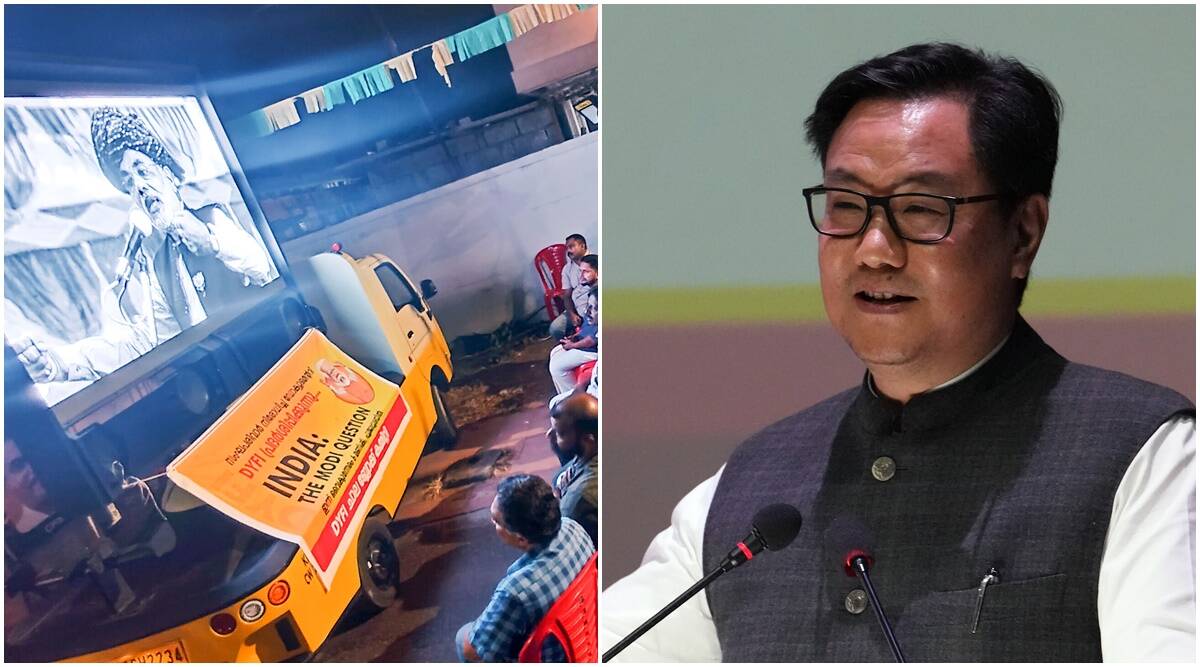 On Monday, Law Minister Kiren Rijiju criticised those who went to the Supreme Court to challenge the Centre's decision to block a BBC documentary on the Gujarat riots of 2002. He said that by doing this, they "waste" the top court's time.
The Union minister responded to reports that veteran journalist N Ram, activist lawyer Prashant Bhushan, and others had gone to the Supreme Court to challenge the Centre's decision to block the documentary "India: The Modi Question" from being shown on social media. He did this by tagging a news story on Twitter. He said, "This is how they waste the valuable time of the Honourable Supreme Court, where thousands of ordinary people are waiting and trying to get court dates."
This is how they waste the precious time of Hon'ble Supreme Court where thousands of common citizens are waiting and seeking dates for Justice. https://t.co/5kouG8Px2K

— Kiren Rijiju (@KirenRijiju) January 30, 2023
Monday, the Supreme Court said that a PIL that challenges the BBC documentary's "ban" will be heard on February 6.
The lawyer who filed the petition, M.L. Sharma, brought it up in front of a group of judges led by the Chief Justice of India, D.Y. Chandrachud. Sharma wants the order from the Ministry of Information and Broadcasting to "ban" the documentary on January 21, 2023, to be thrown out. He said that the decision was "illegal, dishonest, arbitrary, and against the Constitution." He also said that the question is "whether emergency provisions can be used by the central government without the President declaring an emergency under Article 352 of the Constitution of India."
On January 21, the Center told multiple YouTube videos and Twitter posts that shared links to the controversial BBC documentary to be taken down.
The Centre told YouTube and Twitter on January 21 to remove links to the BBC documentary because it "undermines the sovereignty and integrity of India" and "has the potential to harm" the country's "friendly relations with other states" and "public order within the country."
The directions from the government have been met with strong opposition from the Opposition, whose leaders have called it "censorship."