India
Watch: A passenger fight breaks out on an aircraft from Bangkok to Kolkata, and Scindia says police will look into it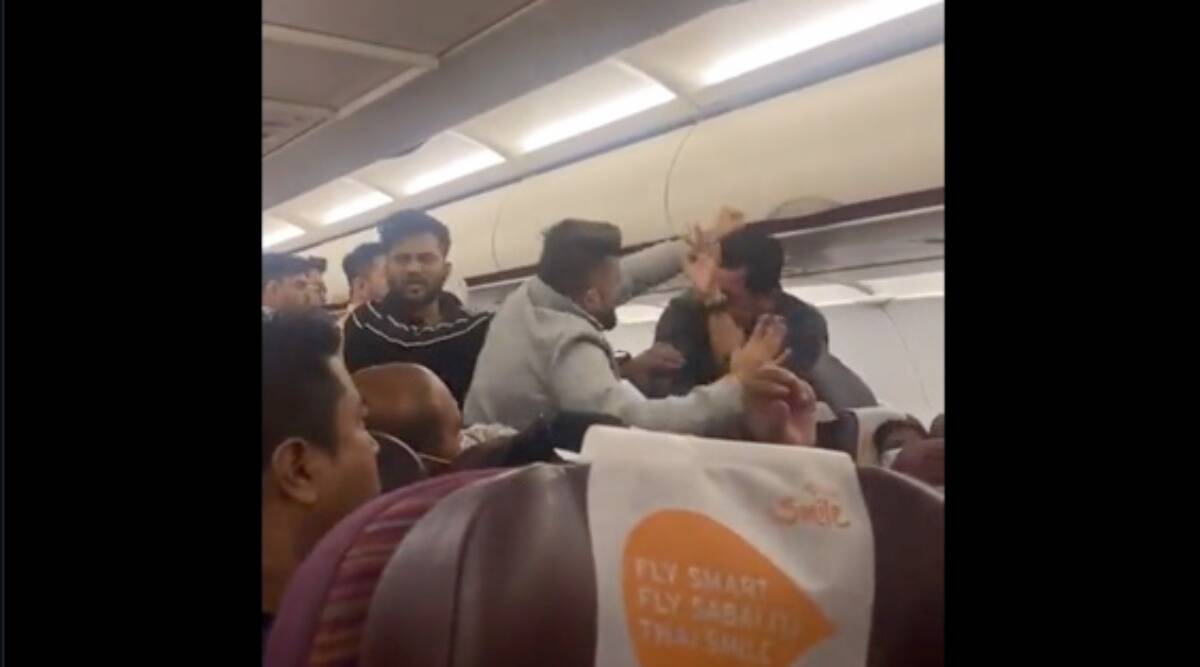 A police complaint has been made after an altercation between passengers on a Thai Smile Airlines flight this week from Bangkok to Kolkata, according to UNION CIVIL Aviation Minister Jyotiradiyta Scindia, who stated that "such behaviour is unacceptable."
According to the "incident report" that the airline provided to the Directorate General of Civil Aviation (DGCA), the altercation started when a passenger objected to maintaining his seat in the upright posture before takeoff.
Video of a fight between pax that broke out on @ThaiSmileAirway flight

Reportedly on a Bangkok-India flight of Dec 27 pic.twitter.com/qyGJdaWXxC

— Saurabh Sinha (@27saurabhsinha) December 28, 2022
According to sources, the event occurred in Bangkok on a foreign-registered aircraft, which was outside the scope of Indian aviation officials' official investigations. However, Scindia stated on Twitter that "a police complaint has been filed against individuals engaged in the altercation on board a @ThaiSmileAirway aircraft." Such conduct is not acceptable.
Although the report given to the DGCA claims that the flight crew forced two other passengers to erase tapes they had recorded at the time, the event only came to light after a video clip surfaced on social media. According to the report, none of the passengers involved in the altercation were offloaded.
We have learned that the incident caused a 14-minute departure delay. The incident report states that a passenger in seat 37C caused the altercation by refusing to keep his seat upright while the aircraft was taxiing for takeoff despite repeated requests from cabin service members.
The passenger in seat 37C reported having a backache when the crew urged him to straighten his seat during takeoff and landing. According to the report, the crew "tried to explain that the seat must be in an upright position in order to ensure that those (passengers in row 38) are able to take brace positions if necessary in an emergency or to ensure that the seat does not obstruct the path of passengers seated behind him in case of an evacuation.
According to the report, the crew warned the passenger "that they will report to the captain if he does not obey safety standards." Tell him, then. I'm not afraid," the passenger reportedly said in response.
According to the complaint, passengers on seats 38A, B, and C as well as a few others began protesting to the passenger's behaviour as an altercation between the passenger and the staff member progressed.
One passenger is approached by several others, some of whom had stepped forward from the back of the aircraft, in the video that quickly became popular on social media. Additionally, the lone passenger is seen receiving numerous slaps.
The airline issued the following statement: "Thai Smile Airways regrets this. We reiterate that the event was handled appropriately because we adhered to international standards when following the flight safety process.