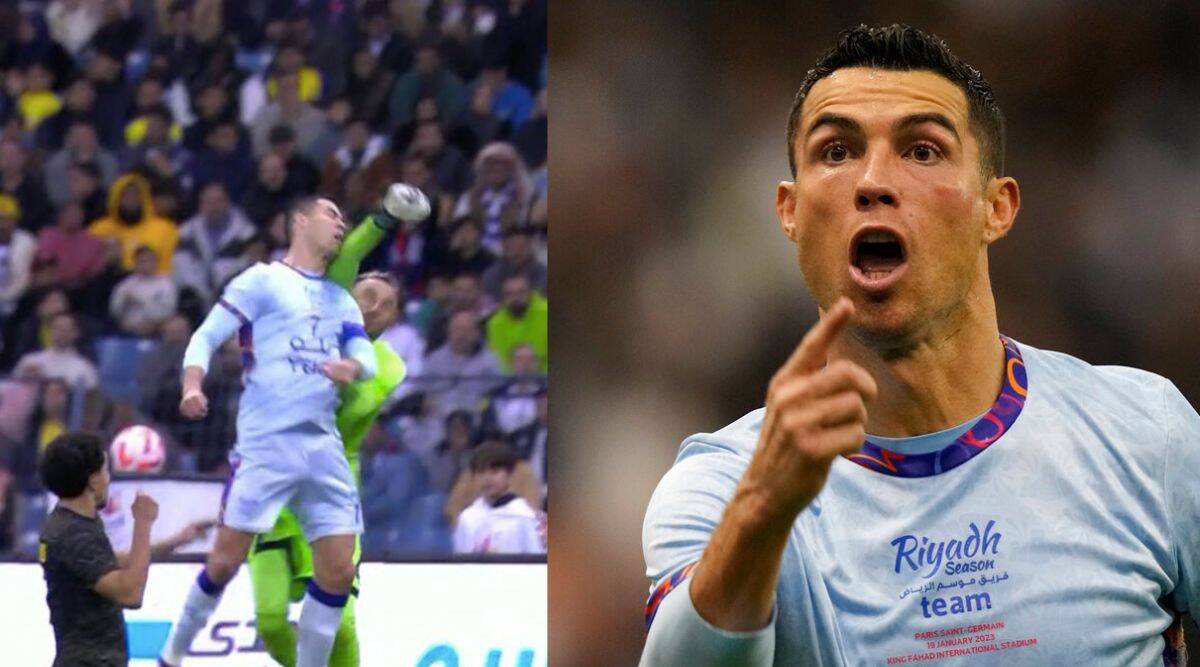 In addition to his two spectacular goals against Lionel Messi and PSG, Cristiano Ronaldo is also making headlines for the unwanted gift he received from one of his old teammates.
The Portuguese superstar was punched by his former Madrid teammate and current PSG goalkeeper, Keylor Navas, as the first half of the match neared its conclusion. The contact was sufficient for the home team to win a penalty and Ronaldo to receive a black eye.
After approximately 30 minutes in Riyad, PSG goalkeeper Navas knocked out Ronaldo in boxing-match fashion. Under a high ball, Navas caught Ronaldo in the face with his forearm.
Watch video:
Ronaldo was grimacing in pain from a cheekbone injury, but he steadied himself before scoring his first goal in Saudi Arabia from the penalty spot against a Paris Saint-Germain club featuring old adversary Lionel Messi.
In his first game with Al Nassr in Saudi Arabia, he scored two goals. The Portuguese international captained the Saudi All-Star XI against Paris Saint-Germain in a friendly in Riyadh. Lionel Messi, a longtime nemesis of Cristiano Ronaldo, and Kylian Mbappe also scored for the European powerhouses in their 5-4 victory.
It was a momentous event for Saudi Arabia, with the first hour of the match promising to be interesting. Messi scored within the opening three minutes, and Ronaldo equalised with a penalty kick. The Portuguese would equalise again to cancel off Marquinhos's goal before Kylian Mbappe's penalty gave PSG the lead in the second half. By far, the Frenchman was the finest player of the evening.
With AP Inputs