India
Madhya Pradesh(Bhopal)
Watch: BJP MP Janardan Mishra speaks at a water conservation event about drinking alcohol and chewing tobacco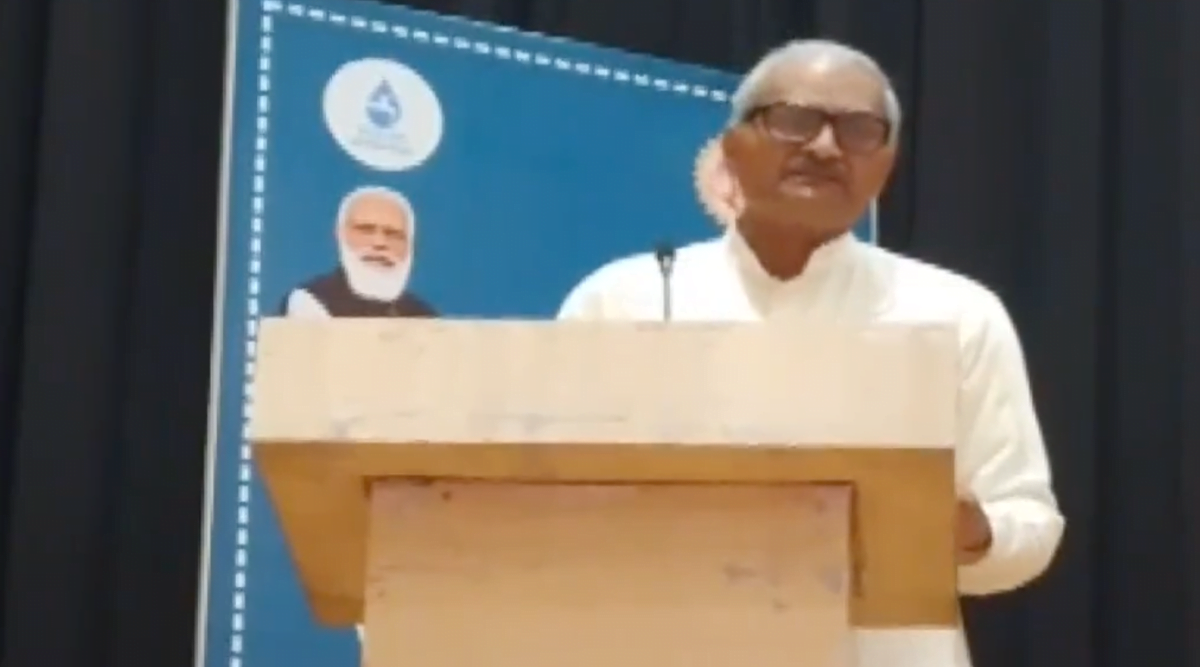 Janardan Mishra of the BJP made a remark on Monday that raised many eyebrows as he encouraged people to conserve water.
According to Mishra, speaking at a water conservation workshop in Madhya Pradesh's Rewa, his parliamentary constituency, "Lands are running out of water… Drink alcohol, chew tobacco, smoke weed, or smell thinner and solution, but remember the significance of water."
#WATCH | Rewa, Madhya Pradesh: "Lands are running dry of water, it must be saved… Drink alcohol, chew tobacco, smoke weed or smell thinner and solution but understand the importance of water," says BJP MP Janardan Mishra during a water conservation workshop pic.twitter.com/Nk878A9Jgc

— ANI (@ANI) November 7, 2022
There is no water remaining beneath the soil. Our water use exceeds our ability to save it, decreasing the groundwater level yearly. "We are not returning water to the ground," the MP said.
Only when you invest in water conservation can you realize the importance of water conservation, he explained.
Please do whatever you want with your money, chew tobacco, drink alcohol, or smell thinner; I have no objections. Spend your money on personal items or for religious purposes, but remember the importance of water," he explained.
It is not the first time that Mishra has made headlines for his unexpected statements and activities. In a video that went viral in September, Mishra was seen cleaning a girls' school toilet in the state with his bare hands.
पार्टी द्वारा चलाये जा रहे सेवा पखवाड़ा के तहत युवा मोर्चा के द्वारा बालिका विद्यालय खटखरी में वृक्षारोपण कार्यक्रम के उपरांत विद्यालय के शौचालय की सफाई की।@narendramodi @JPNadda @blsanthosh @ChouhanShivraj @vdsharmabjp @HitanandSharma pic.twitter.com/138VDOT0n0

— Janardan Mishra (@Janardan_BJP) September 22, 2022
Another statement by Mishra last year sparked controversy after he said that he should be contacted only if an individual has been accused of corruption for an amount exceeding Rs 15 lakh.