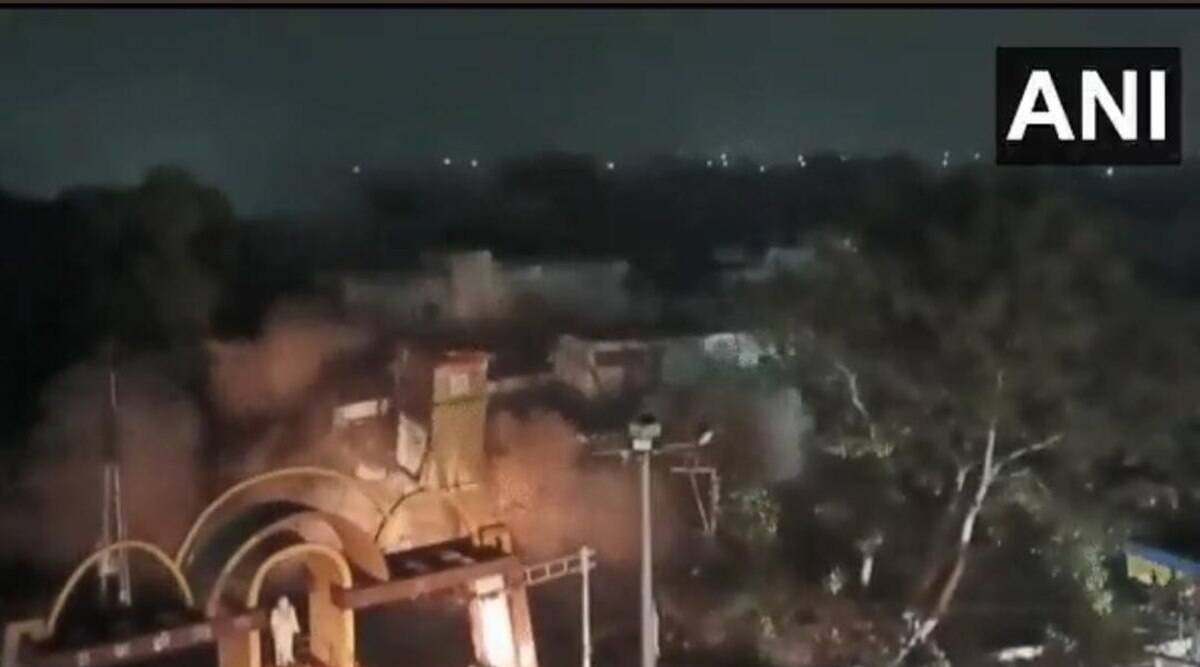 Tuesday evening, the authorities in Sagar, Madhya Pradesh, demolished the hotel of suspended BJP leader Mishri Chand Gupta, who is an accused in the Jagdish Yadav murder case.
According to the news agency ANI, a special team from Indore used 60 dynamite charges to demolish the hotel in the presence of senior officials, including the Sagar district collector Deepak Arya and the Deputy Inspector General (DIG) Tarun Nayak. In Sagar, the hotel Jairam Palace is situated at the Makaronia crossroads.
MP: Hotel of BJP leader, accused of murder razed with dynamites in Sagar

Read @ANI Story | https://t.co/NA5gtHTF2O#MadhyaPradesh #Sagar pic.twitter.com/sD9oX2co5x

— ANI Digital (@ani_digital) January 4, 2023
"From a safety standpoint, traffic was stopped by barricading the intersection. The residents of the surrounding buildings were also informed. There has been absolutely no loss. "Only the structure was destroyed," said district collector Deepak Arya to ANI.
Gupta is suspected of killing Jagdish Yadav, a resident of Koregaon, while driving his SUV on December 22. Yadav, who worked on a dairy farm near the crossroads of Makaronia, was the nephew of independent councillor Kiran Yadav, who defeated Gupta's wife Meena by 83 votes in municipal elections.
The police filed murder charges against eight individuals. While five suspects have been detained, Gupta remains at large.