India
International
We need to float tenders for bullet train systems as soon as possible: from India to Japan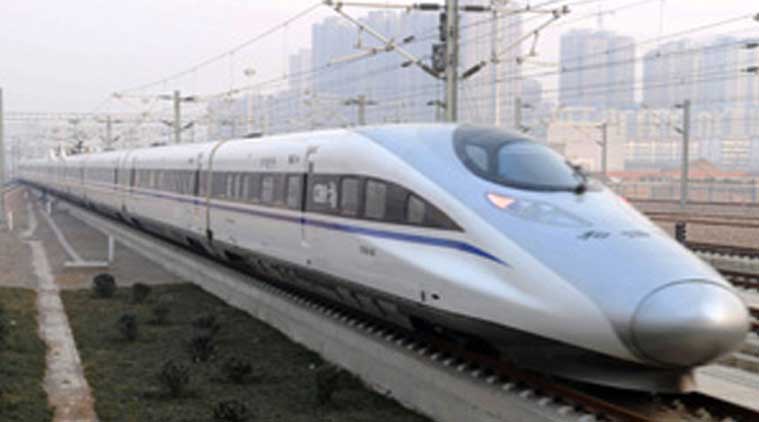 As land issues for the Mumbai-Ahmedabad high-speed rail corridor seem to be resolved, India says tenders for electrical and signalling systems and rolling stock should be floated ASAP.
According to sources, India and Japan agreed to cap the cost of the systems and rolling stock, so if the price quoted by Japanese companies goes above that cap, the Japanese side will have to foot the bill, outside of the loan agreement.
As a result, the project is finally moving forward, since many critical items to be supplied by Japanese companies were found to be 90 percent more expensive than project consultants' estimates.
Japan's International Cooperation Agency is covering 80 percent of the bullet train project with a soft loan to India, which requires the project to use only Japanese suppliers. It's going to cost Rs 1.6 lakh crore.
Gujarat's portion of the corridor should be fully operational by 2027, followed by Maharashtra's by 2029.
Floating the systems tenders for Japanese firms isn't a big deal since both parties agreed on a cap and civil works are going well," a source said.
A report said the Indian side told their Japanese counterparts that tenders for the systems, especially the electrical and signalling, should be awarded by December-March in the sixth meeting of the Joint Working Group for the Mumbai-Ahmedabad High Speed Project.
Satoshi Suzuki, Japan's ambassador, and V K Tripathi, chairman and CEO of the Railway Board, co-chaired the meeting earlier this month.
The implementing agency of the project, the National High Speed Rail Corporation, floated the tender for the 21-km tunnel in Maharashtra on Friday, a sign that it may be able to put its land troubles behind it. Seven kilometers of the tunnel will be under water.
According to Deccan Era last month, Maharashtra's new government is sorting out the project's land acquisition issues.
It's the tunnels that make this 502-km corridor so complicated. Bids for the tunnel are open to international competition, with Indian and Japanese companies allowed to partner up.
Procuring the rolling stock – the actual train sets – was another concern for the project. The rolling stock can only be supplied by Kawasaki and Hitachi in Japan. According to sources, the Indian side wanted to avoid a situation where both companies jointly submitted a bid, which could raise the cost.
As a result of both sides agreeing to a price cap, this concern has been alleviated.
Related Posts