India
"We want good relations with our neighbours, but…": Minister of External Affairs Jaishankar on terrorism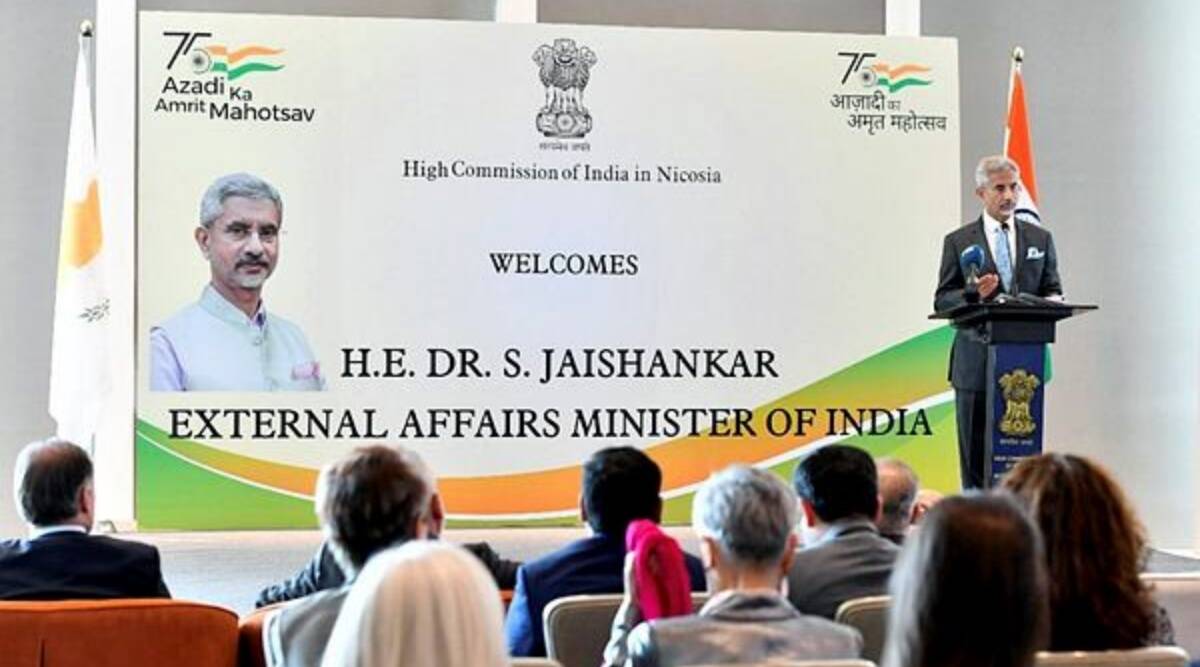 External Affairs Minister S Jaishankar stated on Friday, in a reference to Pakistan, that India will never allow terrorism to be used as a negotiating tool with any country.
Jaishankar emphasised to the Indian community in Cyprus that India will never allow terrorism, notwithstanding its desire for good neighbourly relations. According to the policies and actions of the Modi administration, there is no room for negotiation when it comes to fundamental problems. No country has suffered as much from terrorism as India. And we have made it quite plain that we have never accepted it and will never accept it. We will never permit terrorism to compel us to negotiate. We desire neighbourly relations with all parties. "However, a good neighbourly connection does not imply justifying or excusing terrorism," he stated.
In reference to the border dispute with China, Jaishankar stated that the relationship with China is not normal because India does not agree to any unilateral attempts to alter the line of real control.
"We have obstacles at our borders. During the Covid-19 period, these obstacles were exacerbated. You are all aware that the current status of our relations with China is abnormal. The minister stated they are not normal because we will not accept unilateral attempts to alter the genuine line of control.
Since the Covid-19 epidemic, India and China have been in a perpetual state of conflict, with the most recent incident being in early December in Tawang. This conflict occurred two and a half years after the sides' June 2020 fatal encounter in the Galwan Valley in Ladakh.
Jaishankar is on a three-day visit to Cyprus in conjunction with the 60th anniversary of diplomatic relations between India and Cyprus. This is his initial official trip to the country.
During the address, Jaishankar also stated that the international community has high hopes for India's economy, as India is perceived to have a robust economy. Jaishankar stated on the margins of the G20 meeting, whose presidency India took on December 1st, that India will bring as many countries as possible to the negotiating table during a tough period in world affairs.