India
West Bengal job scam money may have been used to pay for movies: ED and CBI officers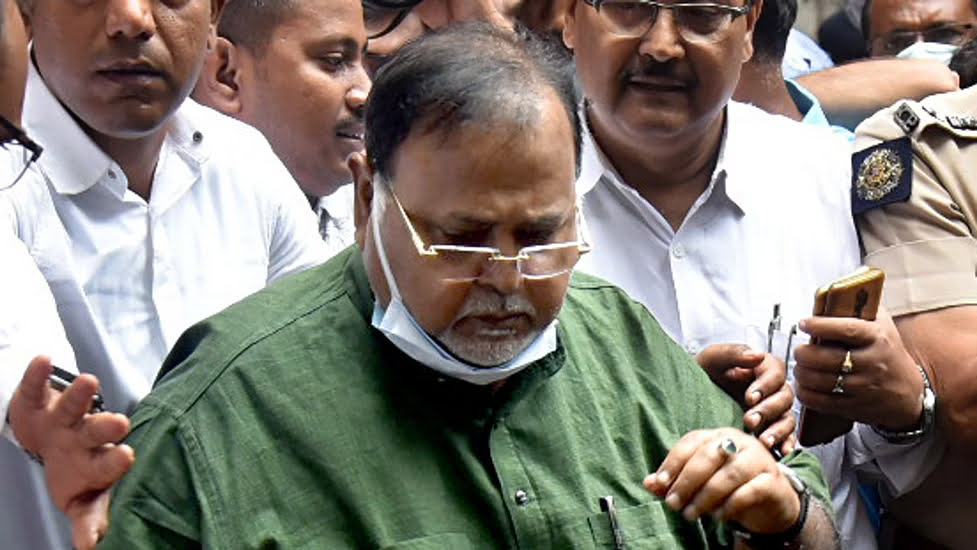 Investigations into three West Bengal job fraud ring members arrested by the Enforcement Directorate (ED) and Central Bureau of Investigation (CBI) since July 2012 have revealed that a portion of the criminal proceeds may have been used to finance Bengali films and music videos, according to officials of the two federal agencies who spoke on condition of anonymity.
Two of these individuals, Kuntal Ghosh and Shahid Imam, are from the Hooghly district and were leaders of the ruling Trinamool Congress (TMC). On January 21 and February 17, they were detained, respectively.
The third, Kolkata resident Arpita Mukherjee, was former education minister Partha Chatterjee's close aide. Both were detained in July of 2022.
All arrests are a result of a cash-for-jobs scheme in which teaching and non-teaching employees were reportedly appointed in government schools between 2014 and 2021 in contravention of the law.
Ghosh, who was arrested by ED, owns a production company that is currently under investigation. Imam, who was arrested by the CBI on suspicion of being one of the agents who collected money from job seekers, has produced multiple films and appeared in music videos under the alias "Shuvam" over the past seven years.
Imam's father Hasan Imam, who unsuccessfully ran for the TMC in Assembly and Lok Sabha elections during the Left Front era, was a school headmaster in the Arambagh neighbourhood of Hooghly district.
Shahid Imam informed investigators that he was appointed as a school teacher in the Howrah district in 2014 and shortly thereafter began sponsoring initiatives in the entertainment industry, according to CBI authorities. In addition to Imam, four other agents were arrested by the CBI on February 17; the following day, the agency informed the Alipore court in Kolkata that Imam may be sent to judicial custody since his whole statement had been recorded.
"I wish to testify as a witness and reveal everything I know to the court. I did not conceal anything from the CBI, Imam said reporters on February 18 as he was being transported to the Alipore court.
Unidentified actor in Tollygunge, Kolkata, where the majority of film studios are located, remarked that he knew Imam and was surprised by his goals.
The actor stated, "He desired to create Hindi and Tamil films." He discussed signing superstars like Salman Khan. Whenever I inquired about the source of his wealth, he stated that his father is wealthy and that his family operates a number of businesses in Hooghly. He wished to achieve fame.
CBI inspectors discovered that Imam ran a modest pharmacy till a few years ago, but in 2019 he began construction on a massive mansion in Arambagh. In Kolkata, he purchased many vehicles and an office.
Furthermore, according to ED officials, Kuntal Ghosh's statements indicate that he and his associates hacked the website of the primary education department to distribute teacher eligibility test (TET) certificates to people who failed the exam. The discovery of TET-related documents during a search of Ghosh's home indicates that the scam continued to operate seven months after the Calcutta high court ordered the investigation.
Judge Abhijit Gangopadhyay of the Calcutta High Court directed the CBI to investigate the employment of non-teaching staff (Group C and D) and teaching staff between 2014 and 2021 by the West Bengal School Service Commission and the West Bengal Board of Secondary Education. After failing the screening tests, the appointees allegedly paid bribes in the amount of 5-15 lakh to obtain employment.
The ED, which initiated a parallel investigation, detained Partha Chatterjee and Arpita Mukherjee on July 23, 2012. In its initial charge sheet submitted on September 19, the ED stated that it has tracked 103.10 crore worth of cash, jewellery, and immovable property to the two defendants.
During the interrogation, ED discovered that Mukherjee attempted acting and modelling. She was the director of multiple firms, including one that funded music videos, according to investigators.
A well-known Bengali film director who wished to remain anonymous stated that the circulation of unaccounted cash, or black money, is commonplace in the Kolkata entertainment business.
He stated, "Film production, whether in Bengal or Bombay, will cease if every producer's finances are inspected. Numerous chit fund businesses, including Rose Valley, which is currently under investigation by the CBI and ED, invested in Bengali films. This is common knowledge. If a project generates a profit, a portion of the unaccounted funds is returned to the funder after being "whitewashed."
Sudip Mukherjee, an actor, stated that he does not know Imam but is familiar with how such individuals operate.
"This is the grey area of our sector, if you will. Many people without a steady income will gladly work for projects supported by individuals without proven credentials.