India
Wester Air Command chief attends full dress rehearsal ahead of Air Force Day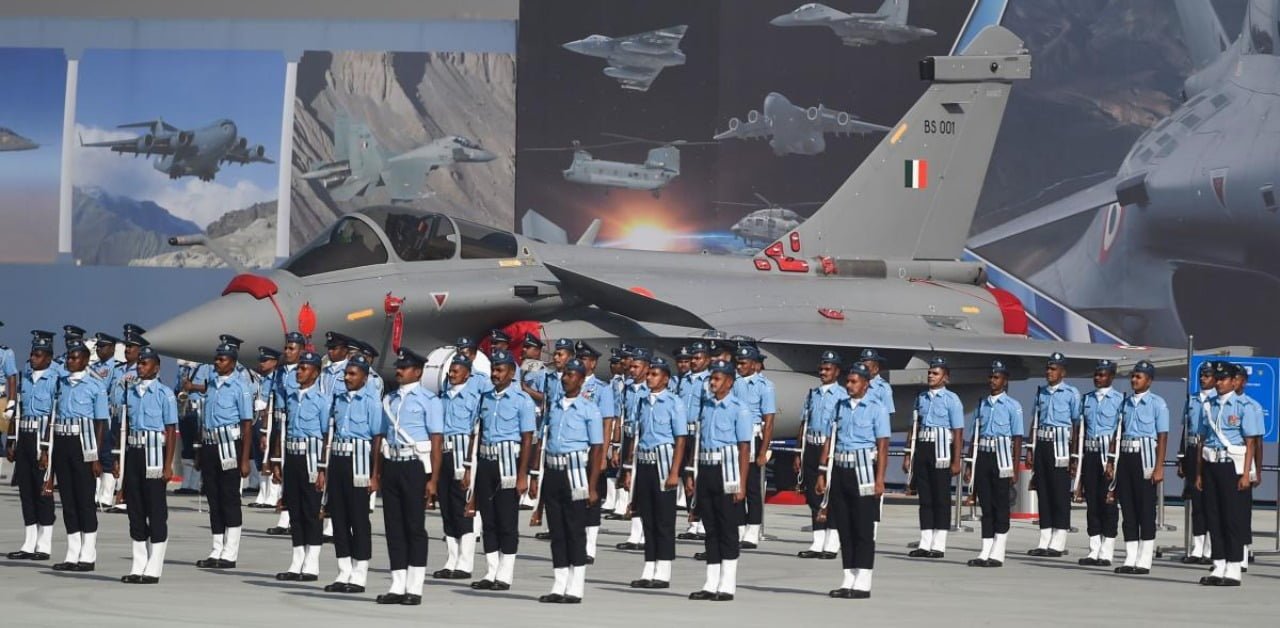 In preparation for the annual Air Force Day Parade and flyover, which will take place on October 8, the Indian Air Force (IAF) held a full dress rehearsal on Thursday.
Several retired air chiefs will attend the parade on October 8, as well as a former Army chief.
Air Marshal S Prabhakaran, the Air Officer Commanding-in-Chief of the Western Air Command, served as the reviewing officer at Thursday's full dress rehearsal. There were marching contingents, flypasts by Mi-17 and Rudra helicopters, a rifle display team and a team of air force personnel who dismantled and assembled a Maruti Gypsy in record time.
Later, the Air Marshal later emphasized to the personnel taking part in the parade that they had been chosen from the entire air force, and as such, they must put their best foot forward on the actual day of the parade.
His compliments were directed towards their high standards of drill and performance.
On Air Force Day, the IAF will also unveil a new camouflage uniform, with a simulated unveiling at the parade on Thursday. There was, however, no public display of the actual uniform.
In the afternoon on Thursday, the Suryakiran and Sarang teams performed a flypast and aerobatic display at the Sukhna Lake, which was highly appreciated by the crowd present.
Among the aircraft that participated in the flypast were the vintage Dakota, the Chinook Medium Lift helicopter, the Apache helicopter, the Dhruv helicopter, the MI-17, Rafales, the Sukhoi-30 MKI, Jaguars, Mirages, the Tejas Light Combat Aircraft, Embraer AWACS aircraft, the C-17 transport aircraft, the C-130J and the An-32 aircraft.
Related Posts