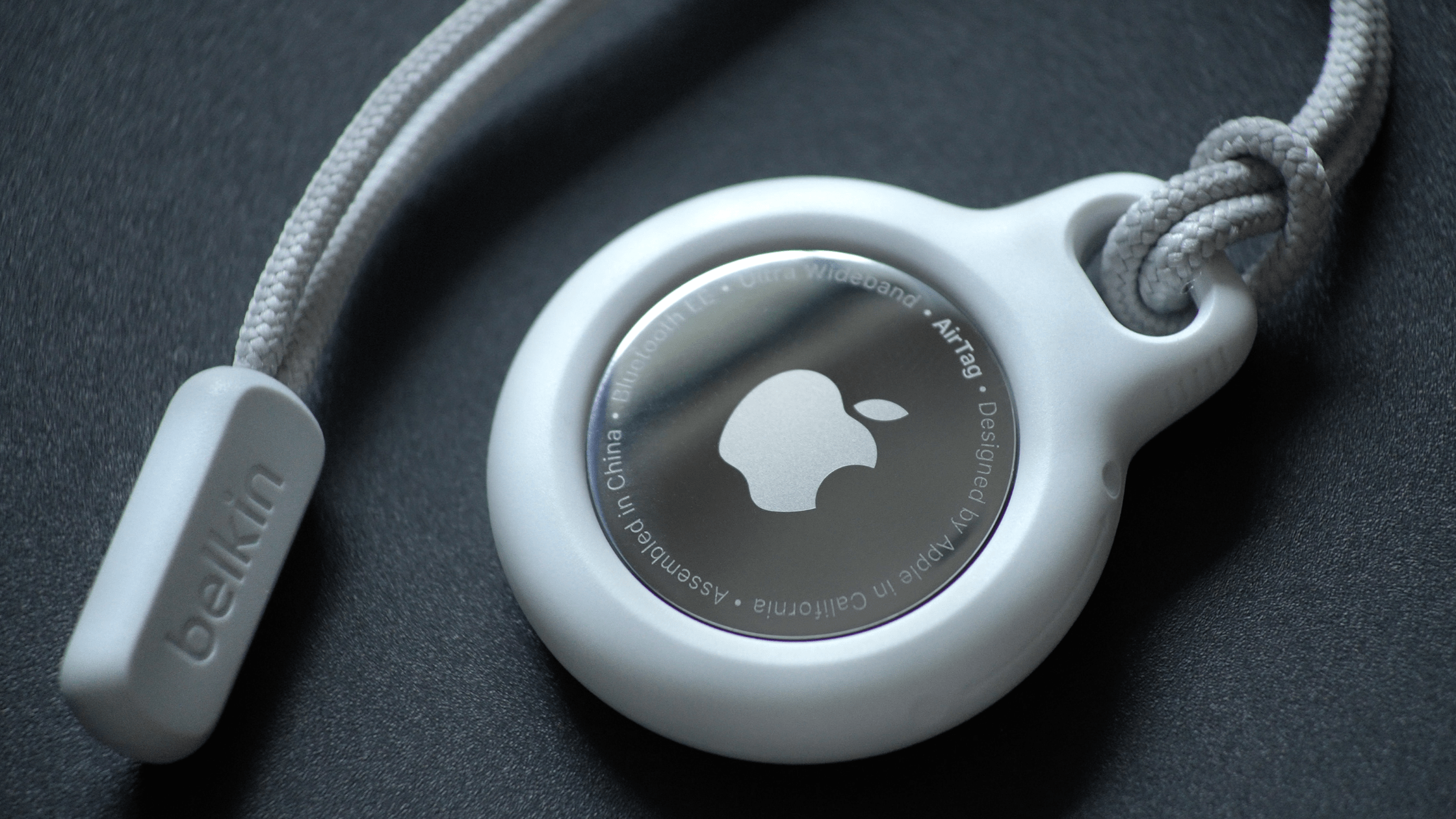 An AirTags is an accessory of an apple product. It is a small circular Bluetooth-enabled tracking device developed by apple. They announced during the Apple spring loaded event in April 2021 and one released on April 30th, 2021. AirTags is designed to help you track and locate items such as keys, wallets, bags, and more. It works similarly to a Tile tag in that you can attach an object or small things, such as a key ring, a bag, etc., to the AirTags.
The AirTags can be connected to your iPhone or iPad, and it works with the Find My app. The AirTag is a lightweight, stainless-steel small device with an Apple logo on one side. AirTags is water and dust resistant and has a removable cover which makes it easy to change the CR2032 battery.
The resistance rating of AirTags is IP67, just like the iPhone SE. The meaning IP67 is splash, water, and dust resistant. Tags use Apple's one chip which allows precise location tracking using ultra-wideband technology. As we discussed, they also have a replaceable battery that can last up to a year and are water and dust-resistant.
AirTags is a device that finds customers' belongings. Officially, AirTags resistance have the same resistance as an iPhone SE.According to Apple, AirTags stay in water for up to 30 minutes with a maximum depth of 3.2 feet without getting permanent damage.
How does Apple AirTags work?
Apple AirTags attach a Bluetooth signal that connects to nearby Apple iPhones or iPad with Find My network. All the details and information of AirTags are uploaded to the cloud and pinned on a map for easy reference. There are two ways to find your AirTags
Beeping

Precision Finding
If you know the location of your AirTags, like you know that it is in your living room, but you're not able to find it at that time, you have to use the Find My app to that AirTags will beep. Use the beep until you uncover the AirTags.
For using the Precision Finding way, you should have an iPhone with a U1 ultra wideband chip, but it only works with iPhone 11 and up. It locates the AirTags and shows the distance and way through arrow to find the object.This way of finding your item is called Precision Finding, which requires an iPhone11 and up models.
ARE AIRTAGS WATERPROOF?
All the customers have this question in their mind: whether their AirTags are waterproof or not, so we cannot say that it is waterproof. As AirTags are not waterproof, it is water-resistant, so make sure that you should not keep your AirTags in water for more time or keep them to steady-stream water.
However, if it is not waterproof, it does not mean that AirTags will stop working while entering water or any liquid. As it is Apple AirTags, if it stays in the water for up to 30 minutes with a maximum depth of 3.2 feet, and it will not get permanent damage. AirTags have a protection rating of IP67, it has complete protection from dust and water. 
As an experiment, you could put your AirTags in a glass of water and look at the response; it will probably work for several minutes. All over, the conclusion is that AirTags are water resistant with an ip63 rating which means they are designed to withstand immersion in water for up to 30 minutes at a depth of up to a meter.
It is worth noting that the AirTags water resistance is mainly designed to protect the device's internal components from damage due to exposure to water. Suppose you want to use AirTags in water in intensive environments such as swimming or scuba diving.
In that case, you should take additional precautions to ensure that the AirTags are adequately secured, and the item attached to it is also resistant. Additionally, it is worth nothing for long periods or in highly pressurised water such as a hot tube or pool. Exposure to such conditions can damage the attack and reduce its effectiveness. 
Dry Your AirTags
There are Some Steps And Tips to Dry Your AirTags Easily.
Firstly, if your AirTags are wet on their surface, you should use a dry lint-free cloth to wipe them down gently.

When you dry outside after that, open the AirTags by using your finger on the side of the Apple logo and turning the cap counterclockwise.

After opening, remove the cap and pick out the battery. If you notice any liquid, there dry it gently.

For an extra safe, keep that open for a few minutes and let it dry in the air.

Once it dries appropriately, put the battery back and turn the cap clockwise until it is sealed tight.
Features of Airtags
AirTags are managed in the Find My app in the item tab. Like in other devices such as Apple, All the AirTags are displayed on a map in the Find My app so that you can see their location. It is connected to iOS and macOS devices by Bluetooth.

Apple devices are added a U1 chip in all the AirTags by this, you can see its prices location if indoors or nearby outdoors. On AirTags, built-in speakers play a sound to find a lost one in the home. Also, you can make a sound through the Find My app or ask Siri to find it out with that sound.

The Find My network has the advantages of millions of iPhone, iPad, and Mac devices. It helps you to locate your AirTags. If your AirTags are stolen by someone or lost, the Find My Network will find your device.

In the lost case, you'll automatically get a notification on Find My Network when it was taken by someone or detected by someone. Also, there is an option to add your contact information so whoever finds your product can contact you.
Related Posts