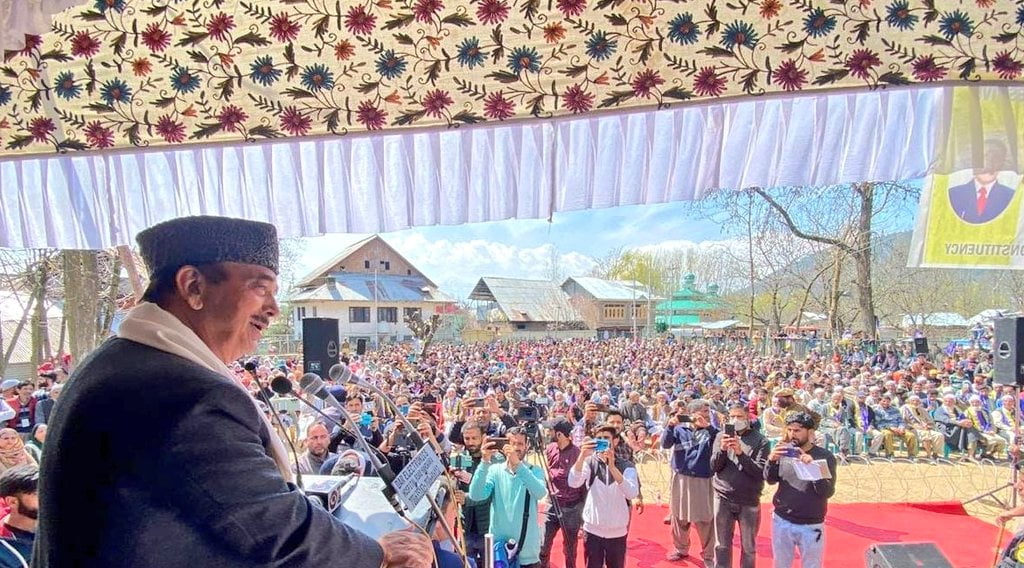 According to the April 5 release of Ghulam Nabi Azad's book, 'Azaad,' Rahul Gandhi had responded "Let him go" when he was informed that Himanta Biswa Sarma, then a prominent Congress politician in Assam, could defect and leave the party.
"When we arrived at Rahul's apartment the following morning, we found former Assam Chief Minister Tarun Gogoi and his son, Gaurav Gogoi, sitting with him. Rahul informed us directly that there would be no leadership change. We informed him that Himanta possessed most MLAs and would rebel and leave the party. "Rahul said, "Let him go,"" Azad recalls in his autobiography.
"The meeting was concluded. He says, "I am uncertain if Rahul stated this to assert himself or because he was unaware that his decision would have far-reaching repercussions, not only in the state of Assam but in the entire Northeast.
Sarma, who ultimately joined the BJP and is now the chief minister of Assam, took 10 MLAs with him when he left the Congress in September 2015 due to conflicts with the state leadership.
A former Congress loyalist who defected in August 2022 and founded the Democratic Progressive Azad Party, he writes that "despite understanding the disastrous consequences that lay ahead," Sonia Gandhi, then-party president, did nothing to prevent Sarma's departure and simply asked him to tell Sarma to "not rock the boat."
Attended a public meeting at Zaloora, Sopore. Was overwhelmed with the response of people who desire for a change in J&K which benefits all. pic.twitter.com/iaWBqlhr1N

— Ghulam Nabi Azad (@ghulamnazad) March 15, 2023
"Following our conversation with Rahul, I met with Sonia ji and informed her of the latest development in the story. It is regrettable that she did not assert herself as the party president, despite her awareness of the impending catastrophes. She instead requested that I ask Himanta not to upset the boat,'" he writes.
Azad claims that Rahul "mismanaged" the Sarma episode.
From devising a strategy with Indira Gandhi to bring Rajiv Gandhi into politics and persuading Sonia to become the party chief to mediating the dispute between Rahul and Sarma, Azad explores the challenges of leadership and the repercussions of daring to introduce new ideas into the political landscape, according to a statement from the publishers Rupa.
Related Posts