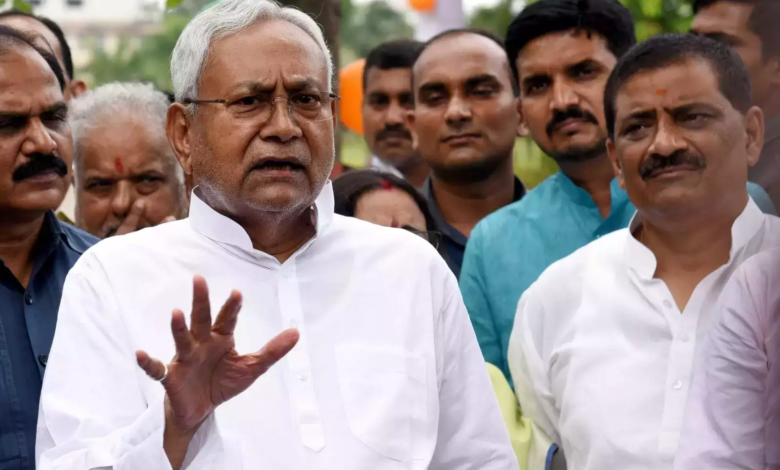 When an accident happened in West Bengal's Gaisal, Bihar Chief Minister Nitish Kumar stated he instantly presented his resignation as railway minister in the Atal Bihari Vajpayee cabinet. He was unsure, however, whether the current railway minister, Ashwini Vaishnaw, would follow suit and resign in the aftermath of the tragic quadruple train accident in Odisha, which killed at least 288 people.
"When I was railway minister in West Bengal, there was a train accident." I promptly requested that then-Prime Minister Atal Bihari Vajpayee accept my resignation. Previously, the Railway budget was presented separately, but the new administration has abandoned that practise… "I will not comment on whether Railway Minister Ashwini Vaishnaw should resign or not," Bihar's Chief Minister remarked.
Oppositions seek railway minister's resignation
Kumar's remark came as opposition parties, including the Congress, demanded Vaishnaw's resignation immediately while slamming Prime Minister Narendra Modi. The grand old party claims that the Prime Minister has some of the blame for maintaining the sense of normalcy, despite the worsening condition of Indian Railways infrastructure, which has been overlooked and neglected.
West Bengal Chief Minister Mamata Banerjee dubbed the railway catastrophe in Odisha the "biggest of the century" and demanded an investigation into the lack of an anti-collision device on the trains, which may have prevented the calamity.
BJP on railway minister's resignation demands
In a retaliatory statement, Bharatiya Janata Party IT cell leader Amit Malviya advised opposition parties not to politicise the situation and stated the track record of the railway ministers in the Congress-led UPA government was nothing short of a disaster.
"Stop politicising the unfortunate Balasore tragedy because, to put it mildly, the track record of railway ministers under the UPA was nothing short of a disaster," Malviya added. Let us concentrate on relief and rescue operations and getting life and train back on track as soon as possible."
Odisha triple-train accident
In a tragic three-train collision, at least 288 people were murdered, and over 1000 were injured. The Bengaluru-Howrah Superfast Express, the Shalimar-Chennai Central Coromandel Express, and a cargo train were all involved in the disaster.