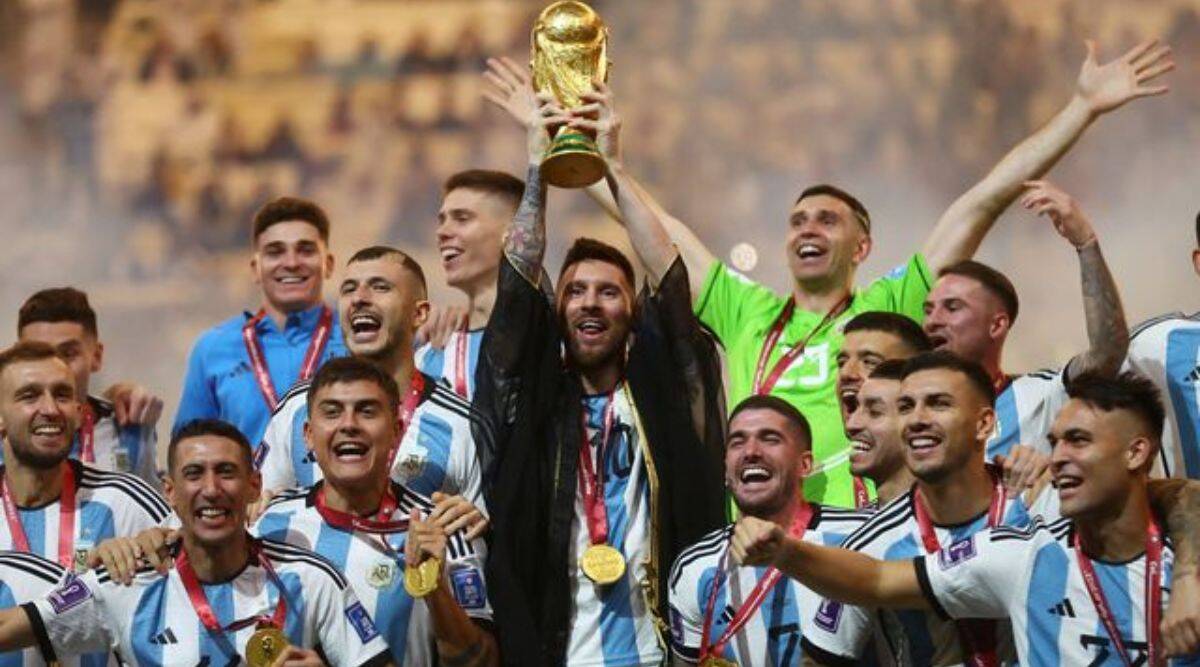 A robe that was made for Lionel Messi by the Emir of Qatar Tamim Bin Hamad Al Thani was covering his white and light blue iconic Argentine jersey just before he was presented with the trophy. Traditionally, the bisht is a robe made of camel hair and goat wool, which is worn on special occasions throughout the Arab world. Qatar was ecstatic when Messi lifted the trophy, a garment traditionally worn by royalty or religious leaders.
It could be considered a coup to have the greatest footballer of the generation and one who will go down in history as one of the greatest ever snapped wearing a robe which partially concealed the Argentine jersey.
In addition to the Emir, FIFA president Gianni Infantino was present during the presentation of the bisht to Messi.
Soon after lifting the trophy and taking the team photo, Messi was seen without the bisht and wearing an Argentine jersey bearing three stars, representing the titles won in 1978, 1986, and 2022.
At 35 years old, Messi was chasing the elusive World Cup trophy when Argentina defeated France 4-2 on penalties following a 3-3 draw after extra time.