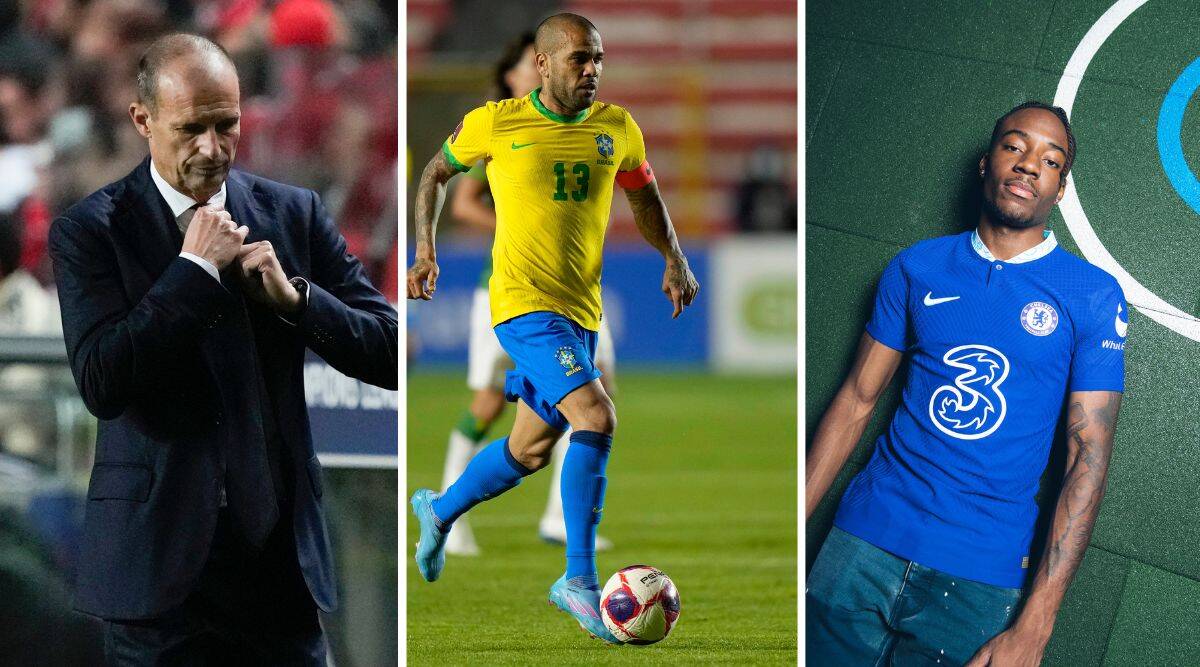 Friday, following an appeal session at the Italian soccer association, Juventus was assessed a huge 15-point penalty for incorrect accounting.
The punishment could prevent the team from competing in Europe during the upcoming season. Juventus, a record-setting 36-time Italian champion, was third in Serie A before the penalty dropped them to the middle of the pack, 25 points behind leader Napoli and 12 points from the Champions League positions.
Press release.

— JuventusFC (@juventusfcen) January 20, 2023
Former Juventus president Andrea Agnelli was banned from any football-related activity for two years, as were other members of Juve's former board, which resigned en masse in November following an investigation into alleged false bookkeeping by Turin public prosecutors.
It also imposed a 30-month ban on Fabio Paratici, the former sports director of Juventus who is now the managing director of football at Tottenham. It is believed that Tottenham are urgently seeking clarification on whether Paratici's ban applies outside of Italy.
Juventus has stated that it will file an appeal with Italy's highest sports court, the Italian Olympic Committee.
17 years have passed since the "Calciopoli" refereeing controversy, which saw Juventus condemned to Serie B and deprived of two Serie A titles.
Juventus was already eliminated from the Champions League after a dreadful start to this season, during which it won just two of its first nine Serie A matches. Since then, the team has climbed into the top four.
Dani Alves arrested
Dani Alves, a Brazilian soccer player, has been arrested on suspicion of sexually assaulting a lady in a Barcelona nightclub.
Before his arrest, Alves had denied any wrongdoing for several days.
The former Barcelona star was arrested in Spain after responding to a police summons. He was then transported to the courthouse in a police car.
Alves signed with Pumas in July, but the Mexican club stated on Friday that it was cancelling his contract immediately. Leopoldo Silva, president of the Pumas, stated that his club could not retain Alves on its roster.
Silva stated, "This institution fosters respect and the correct, dignified, and professional behaviour of its male and female players on and off the field since they are role models in Mexico and around the world." We cannot tolerate action that undermines our principles.
In Spain, a charge of sexual assault can refer to anything from unwelcome sexual touching to rape.
Alves, 39, is one of the sport's most accomplished players, having won significant titles with numerous great clubs, including Barcelona, Juventus, and PSG, throughout the course of his lengthy career. In addition, he helped Brazil win two Copa America trophies in 2007 and 2019, as well as an Olympic gold medal at the age of 38.
Chelsea acquires a young Englishman Madueke
Noni Madueke has joined Chelsea from PSV Eindhoven on a seven-and-a-half-year contract with a one-year extension option, the Premier League club announced on Friday.
Let's chat, Noni! 🎤 pic.twitter.com/ANu9U6whG0

— Chelsea FC (@ChelseaFC) January 20, 2023
Two years after joining PSV's youth team in 2018, the 20-year-old earned his debut with the senior squad. In 80 subsequent appearances, he has scored 20 goals and given 14 assists.
"We are thrilled to welcome Noni to Chelsea. Todd Boehly, chairman of Chelsea, described him as "an intriguing player who has demonstrated his quality over the previous few years while playing for PSV in a competitive European league."
"We are happy that he has opted to continue his career with Chelsea. We are confident that he will be an integral part of our team."
Madueke is Chelsea's sixth acquisition for the month of January. Media reports indicated Chelsea paid PSV roughly 35 million euros ($38 million).
On Saturday, Chelsea, the 10th-place team in the Premier League, will meet Liverpool.