India
White House will renominate Eric Garcetti as US representative to India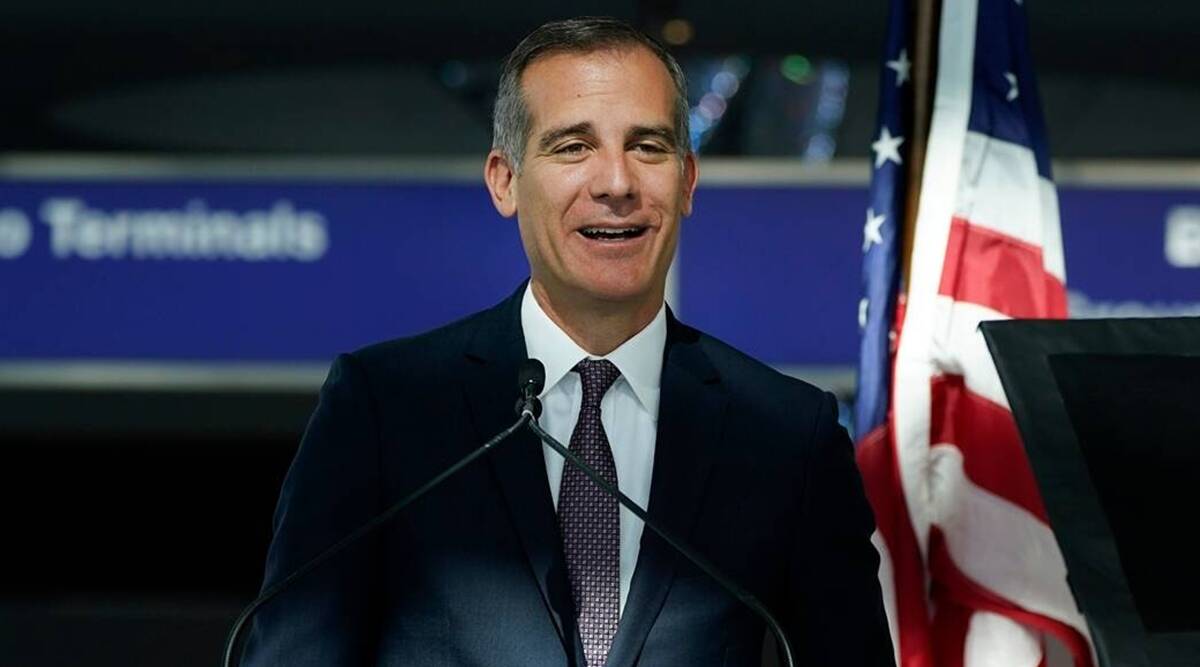 According to a report from the Wall Street Journal on Tuesday, the White House plans to renominate President Joe Biden's choice for the position of US ambassador to India, former Los Angeles Mayor Eric Garcetti.
Garcetti was one of the presidential picks who fell short of receiving Senate confirmation last year.
Two White House insiders claimed that the (US) President would renominate Mr. Garcetti, Phil Washington, and Danny Werfel to lead the Federal Aviation Administration and the Internal Revenue Service on Tuesday.
The White House declared that 85 of the approximately 175 nominees who failed to win Senate confirmation last year would be renominated on the opening day of the new Senate.
"Last year, the U.S. Senate blocked Garcetti's candidature to fill the position of ambassador to India. For any nominee to be taken into consideration by the incoming Congress, which will be sworn in on Tuesday, Biden would have to renominate them. In the upcoming weeks, the administration will reportedly nominate a sizable number of more individuals, according to White House officials, according to the WSJ.
Because of suspicions that he disregarded claims that one of his former senior aides had abused colleagues sexually, Garcetti's nomination was put on hold. According to a White House official, Garcetti, who recently concluded his tenure as mayor of Los Angeles, was cleared by the Senate Committee on Foreign Relations after it examined the case. The official added that the administration was still hopeful the entire Senate would confirm the nominee.
Although the Senate Foreign Relations Committee gave its approval to Garcetti's nomination in January of last year, US Senator Chuck Grassley put a hold on it in March due to claims that Garcetti was aware of the sexual misconduct committed by his top adviser, Rick Jacobs, but failed to take appropriate action.
Since the Biden administration began office in January 2021, the job of US ambassador to India has been unfilled. Until the US government appoints a permanent Ambassador, a senior diplomat serving as the Charge d'Affaires ad interim is in charge of the US embassy in Delhi.