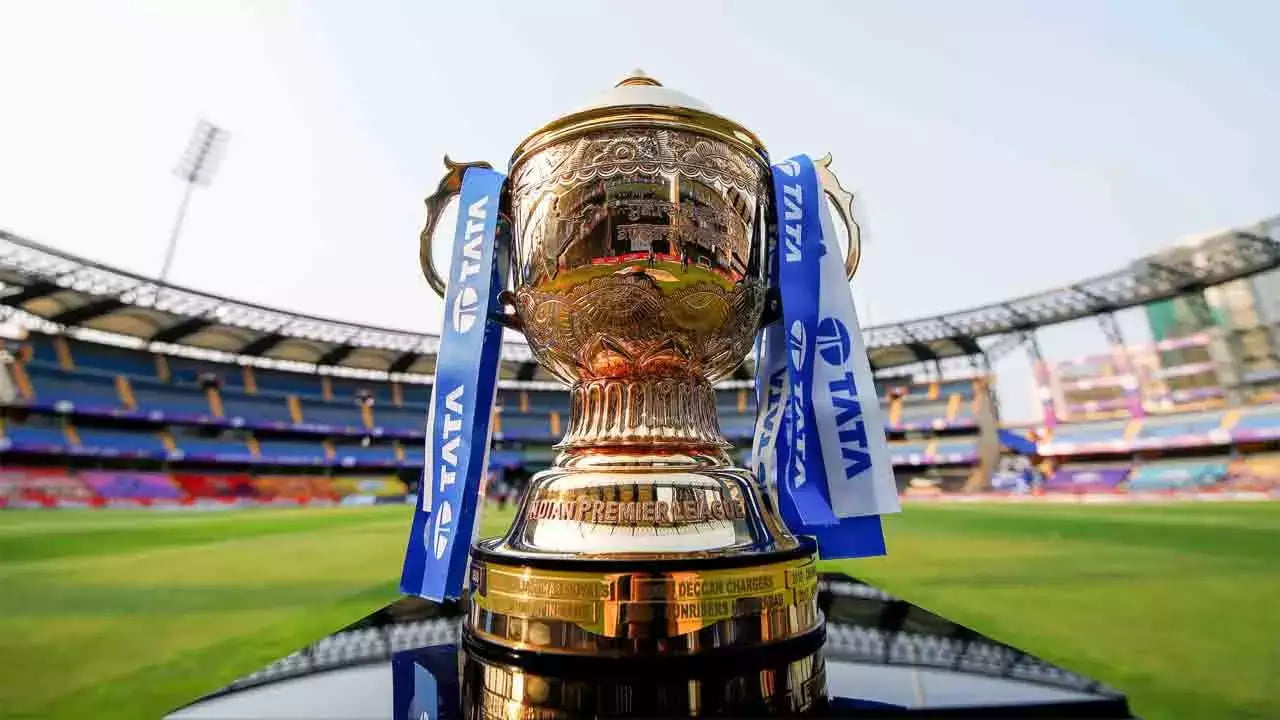 Virat Kohli was questioned about RCB's repeated failures in a recent interview. In addition to being laced with sarcasm, that perplexing query that nobody from Bangalore likes to answer was also a source of contention. With the city's WPL team following in the historically underperforming IPL team's unremarkable footsteps, Kohli was reminded of the unflattering similarity between the two sets of RCBians.
In contrast to the confrontational press conferences he held during his stewardship — recall Centurion and Christchurch — Kohli did not scorn or snarl. He actually flung his head back and laughed heartily. The interviewer, in this instance, was not a courageous reporter pushing the envelope, but rather RCB's resident comedian Danish Sait, alias Mr Nags, playing a joke on his longtime friend.
This is not a setup for the tale about the post-sabbatical, born-again, introspective Kohli calming down. It is a precursor to a much larger transformation the ongoing IPL is experiencing. This entails fierce competition among the 10 franchises to generate social content. It is about their arduous efforts to engage and entertain supporters after the stadium's floodlights have been turned off. It is about the star cricketers, each of whom is a certified global influencer, assisting their employers in attracting new fans and building a brand to monetize the attention of fans.
Welcome to the virtual universe of the Indian Premier League 2023, which has experienced an unprecedented growth surge this year. With the world's largest cricketing event returning to its original home-and-away format following the pandemic and two new teams vying for a piece of the action, there is an urgent need to sign up fans and safeguard the franchise base. Every IPL team has established these content-generating factories, which conspicuously display their best-selling product, candid quotes from their celebrity cricketers, on the walls of their social media pages and handles.
Even the mundane and mundane moments of IPL stars and non-stars attract thousands of followers. Rashid Khan breaking his Ramzan fast, Ricky Ponting giving a throwdown to his son, Sanju Samson, at the Ahmedabad Kerala Association function, Gowtham asking the daughter to say namaste to Dhoni, Umran Malik dedicating Moosewala song to Samad, cake smash birthday celebrations, dumb charades, treasure hunt, singing contest, bake-offs, and dance moves… there are sufficient reasons to put everything on display. Everything has the potential for a million views in the mysterious realm of Google search. Time will tell if this IPL will end up being the most-watched tournament ever, but judging by the overwhelming social media buzz, it could easily wind up being the most liked, shared, and subscribed.
This new demand for content has increased the size of the squad. Those who stalk athletes at nets, team buses, or chartered flights are the content creators. They are paid to exploit every situation with a camera in order to create the elusive viral video. The cricketers appear unconcerned, as they are also conveniently lowering their defence. The embedded vloggers have altered the playing field. During these few IPL months, renowned cricketers refrain from discussing "invasion of privacy."
After Mumbai Indians' first victory of the season against Delhi Capitals, a similar scene occurred. After a modest start to the season, the MI captain Rohit Sharma played a magnificent hand to help his team triumph. After the game, it appears that Rohit is on a video call with his wife, Ritika when a member of MI's content team casts a shadow over him. His wife is informed that their video conversation is being recorded. She responds, "Oh God," but the call persists.
Ritika informs Rohit that she witnessed the game in their room, was yelling at the top of her lungs, and that their daughter Sammy was overjoyed to see the trophy. Now that Rohit has settled on the keg near the dugout, he is not alone. The camera moves away only after the couple exchanges "See you tomorrow", "Miss you", and "Over and out" prior to hanging up. The content will shortly be distributed to fans via social media. Rohit celebrates yet another goal. "Ro on a call with Rits after a nail-biting win in Delhi" is a video that has gone viral.
Prior to the beginning of the season, the Delhi Capitals YouTube channel posted a 45-minute video of all-rounder Axar Patel and his wife discussing their 11-year courtship. Kite-flying on Makar Sankranti, a shared plate of Manchurian, and joy rides at melas in the honeymooners' hometown of Nadiad, Gujarat, were all details they were willing to share. Due to the interviewees' familiarity with the interviewer and the interview's affable atmosphere, their familiarity with the interviewer is hard to overlook. When the host made inside quips, Axar would laugh uncontrollably. He would even prompt them to recall a story they had forgotten, and they would comply. It was like a home video made by old companions.
The IPL franchise has now made an effort to cultivate a sense of humour, albeit belatedly. The usual segments and Instagram stories of foreign players attempting to pronounce difficult Indian words remain popular, but teams are now seeking professional assistance to be humorous. Historically, teams emphasised recruiting a pinch-hitter prior to the start of the season. Now, the search for humorous phrases is just as ardent.
This year, the Lucknow Super Giants have made a significant acquisition in the form of internet comedian Shubhman Gaur. With him present, the players appear to be under duress to generate laughter. Ravi Bishnoi, India's brightest rising spinner, is featured in his debut episode. He cannot stop chuckling as he discusses, among other things, the art of exam cheating. What schoolyard secrets do genial hosts and renowned cricketers share?
Popular cricket anchor Gaurav Kapur, another player friend, rests across from Gujarat Titans captain Hardik Pandya during a lengthy interview. There are also revelations here. Hardik describes his conversation with his wife before he became commander. "According to my wife, this is an excellent occasion for you to demonstrate who you are. People are unaware of your cricketing abilities. People believe you are merely a man who is playing and having joy. But nobody knows how knowledgeable you are about this discipline. You're a dork. A different-looking intellectual, however." If not for Kapur, we would not have known that Hardik is a geek.
What about the difficult questions? Similar to the question Mr. Nags posed to Mr. Kohli regarding RCB's dismal IPL record. These highly-viewed IPL in-house interviews with famous players have their own rules of engagement. Reporters cannot pose difficult questions at post-match press conferences with a stern or unflinching demeanour or tone. For that, you must be a self-deprecating stand-up comedian with a costume, fake moustache, and humorous accent, just like Mr Nags.
Typically, the setting is a team hotel alcove. Still, it could also be friends chatting with and teasing their famous cricketer friends across a sofa about their embarrassingly poor winning records. This IPL is, among other things, the beginning of cricket's Koffee with Karanisation.