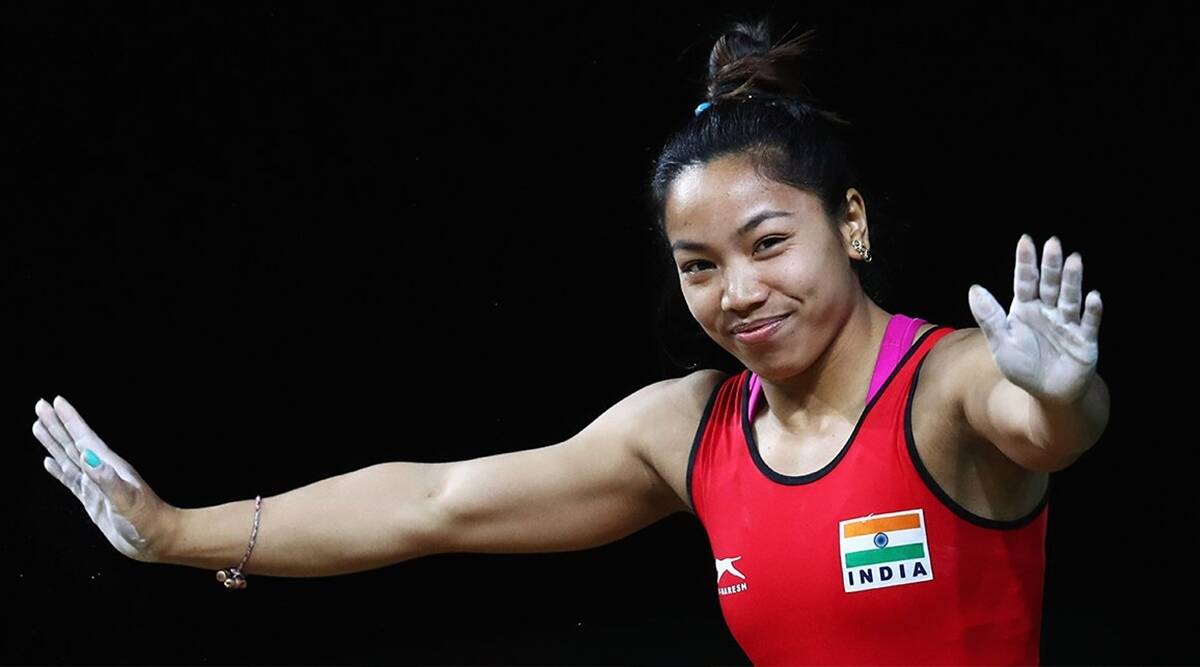 The heaviest load on Mirabai Chanu's shoulders on Saturday will be the weight of expectations. With a silver medal at last year's Tokyo Olympics – India's best weightlifting achievement in the event – it would not be an exaggeration to say that her Commonwealth Games work is almost over.
With top lifters from China and Korea missing, Chanu is undoubtedly the favourite to leave Birmingham with 49kg of gold around her neck. Her combined lift of 203kg in Tokyo qualified her for the event, and 35kg was better than the next best qualifier – Stella Peter Kingsley of Nigeria – who lifted 168kg at last year's World Championships.
Other lifters could be Mauritius' Roilya Ranaivosoa and Papua New Guinea's Loa Dika Toua, who lifted 164kg and 167kg respectively in Tokyo. Both have a personal best of 180kg, but nowhere near Chanu's personal best of 205kg, which she lifted at the Asian Championships in Tashkent last year.
The Indian is well aware of the expectations but as anticipation of her success in Birmingham builds, she is sticking to the tried and tested lines. "I know what the fans want. I will try my best to do well in the CWG. After Tokyo, I have been focusing mainly on my technique and right now I can only assure you that everything is fine with my training and technique. I have done a lot of work on that," she said.
However, her preparation has been a bit disturbed this year. The Indian Weightlifting Federation (IWLF) wanted Chanu to increase her body weight to take part in the 55kg category to ensure more medals for India, with Jhilli Dalabehera taking her place in the 49kg class. But after a new rule stated only the best lifter in a category will qualify for an event at the Games, despite making the 55kg cut at the Singapore International, the move was shelved.
Despite the distractions, given her pedigree and previous results, there are few doubts over her status as the favourite on Saturday.
Mirabai Chanu will compete in the women's 49kg weightlifting event on Saturday, July 30 at 8 PM IST.
Related Posts
Why this IPL season could be the most popular, circulated, and subscribed ever
IPL 2023 RCB vs DC Live Streaming Information: When and where to witness Bangalore versus Delhi.
It had never happened to me before, says Wojciech Szczesny as he leaves the pitch grasping his chest.
IPL 2023: Perfect strike Abhishek Sharma, Harry Brook's colleague, notes that Brook's Test and Twenty20 styles are comparable.
"I'm really pleased with my batting, and my bowlers will win me more matches in the future," said Nitish Rana of his defeat to SRH.
The Juventus stadium suspension for Romelu Lukaku-related racist chants has been suspended
Pakistan defeats New Zealand in Babar's 100th T20 as captain.
IPL 2023: Harry Brook scores the first century of the season at Eden Gardens.
Nicholas Pooran, communicating with Rishabh Pant, states that the recovery phase can be melancholy and discouraging.
A few days ago, a large number of Indian admirers criticised me. I'm glad I could silence them: Harry Brook after scoring a century versus KKR