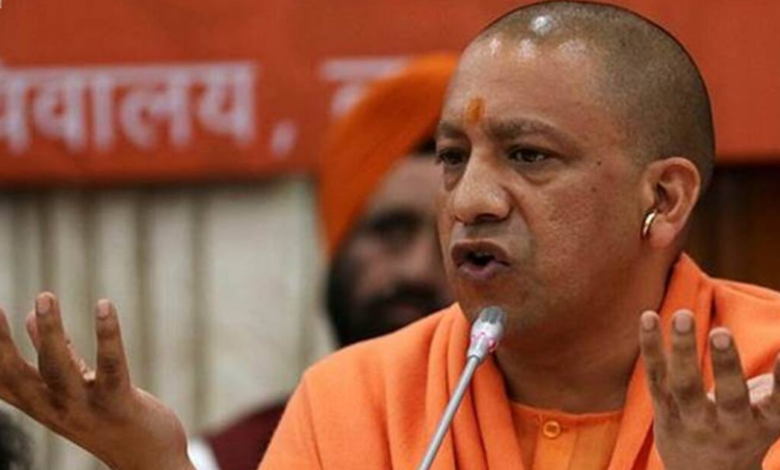 Thursday, Chief Minister of Uttar Pradesh Yogi Adityanath found himself in the crosshairs of the Opposition's attack on the government regarding the women's reservation bill.
During the Bill's debate in the Rajya Sabha, at least two major Opposition parties attempted to embarrass the ruling party by quoting putative statements made by Yogi Adityanath when he was an MP.
The TMC leader of the House, Derek O'Brien, cited the Chief Minister as saying, allegedly in reference to the BJP's motives for introducing a bill to reserve 33% of seats for women, that "people in air-conditioned rooms in Delhi cannot determine public policy. This Bill will overwhelm the Indian political system if it goes through. If males adopt feminine characteristics, they will become gods. If females adopt masculine characteristics, they become Rakshas.The Indian context must be adequately analysed in terms of Western notions of women's liberation.
Then he stated, "You can construct new structures, but you must first alter your perspective."
In response to a question about whether the government was genuinely committed to empowering women, O'Brien stated, "All the struggles and oppression women face are not their fault. It is due to males and their attitudes towards women. I do not desire to waste time with a former wrestling leader."
After his speech, the Chairman of the Rajya Sabha, Jagdeep Dhankhar, asked O'Brien to authenticate his claims about Yogi throughout the day. According to O'Brien, he was quoting the UP leader as reported by the media.
In response to the 2010 women's reservation bill, the leader of the Congress, KC Venugopal, also chose to isolate the government by citing an alleged statement by Yogi Adityanath.
He claimed that the current UP chief minister then stated, "There is a local reservation for women. How does it affect women's other responsibilities, such as childrearing? It should be determined if women's quota affects these positions."
Then he said, "That means your perspective is that women are suited for childrearing."
"You are discussing women's empowerment. In Manipur, women were exposed and the prime minister remained silent for three months. The budget for the Beti Bachao, Beti Padhao programme was Rs 848 crore, but the government only spent Rs 156 crore. Surprisingly, eighty percent of the funds were spent on publicity. Why 30% of the Nirbhaya fund remains unused. Women are weeping… LPG gas costs Rs 1,000 per cylinder, while petrol, tomato… Price increases everywhere… "Women are in a very precarious position," he continued.
Related Posts