India
Young Congressmen with me, senior Congressmen backing Mallikarjun Kharge: Shashi Tharoor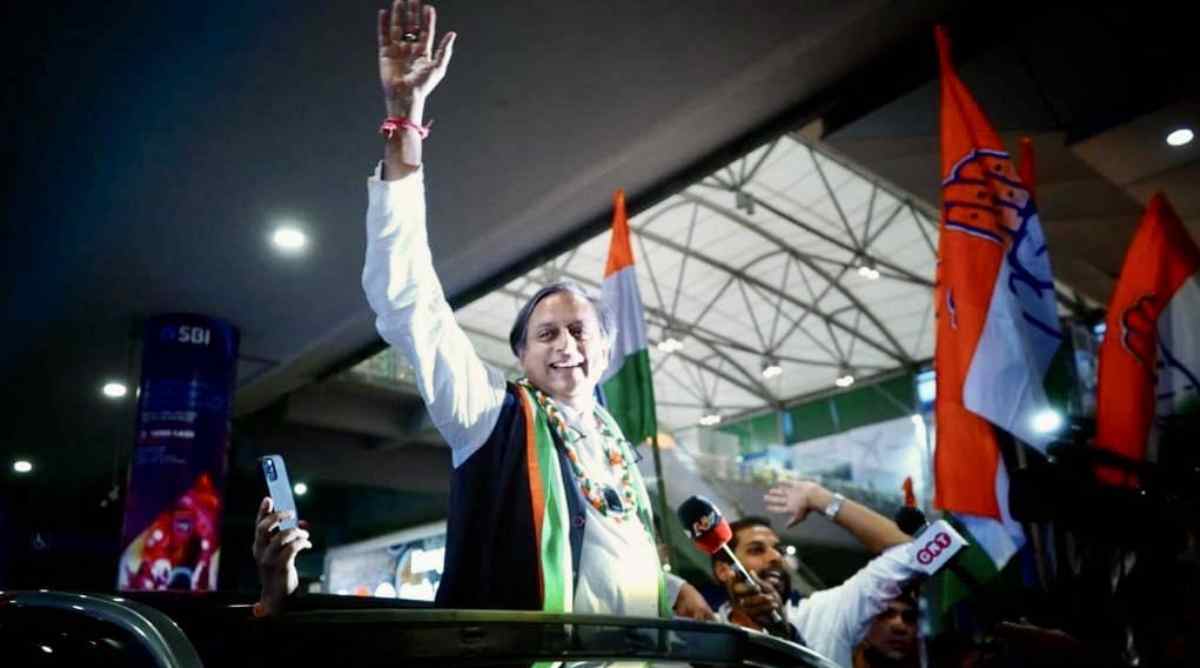 On Saturday, Shashi Tharoor, the Congress candidate for president, stated that he is supported by younger members of the party, whereas Mallikarjun Kharge is supported by senior members of the party.
A Congress president cannot operate without close ties to the Gandhi family, as their DNA runs through the veins of the party.
The young voters are supporting me. The lower levels are providing me with good feedback. Seniors are supporting Kharge. As part of his campaign trail, Tharoor addressed a press conference about change and how older people are resistant to it.
He acknowledged that many party officers have openly campaigned for his rival candidate, but pointed out that the election will be conducted through secret ballots and that the weight of a vote cast by a senior leader and one cast by a lower rank member will be the same.
According to the Thiruvananthapuram MP, "Any Congress president would be foolish to distance himself from the Gandhi family, since the Gandhi family is popular and their DNA runs deep within the party."
A new Congress president will continue to work together to strengthen the party, and his priority will be to form a united opposition in order to reduce the division of votes within the party. "We should form a national gathbandhan (alliance). We must explore state-wise if it is not possible at the national level," the diplomat-turned-politician explained.
In the event that he is elected, he pledged to decentralize power and introduce younger blood to the leadership.
There were a number of colleagues who had left the party for a variety of reasons. I will not allow anyone to leave because of neglect during my tenure," he concluded.
Assam is the lone state in the North Eastern region that Tharoor visited during his campaign due to lack of time and 'resources'.
Additionally, Congress has gained tremendous traction as a result of Rahul Gandhi's Bharat Jodo yatra and the party's presidential election.
In the last eight years, the Congress had not attracted the same level of media attention that we have received since the announcement of the presidential election," Tharoor explained.
In the upcoming elections for the party's highest office, the Thiruvananthapuram MP will face veteran Congressman Mallikarjun Kharge.