India
International
Zelenskyy calls Prime Minister Modi and requests assistance with the "peace formula."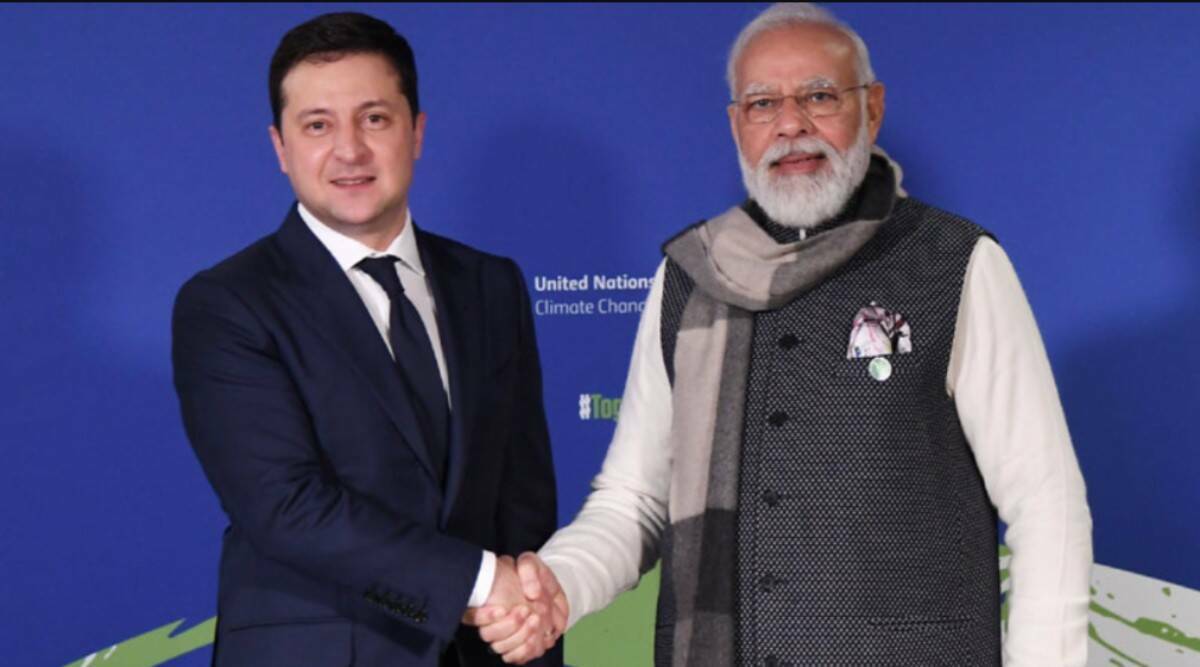 On Monday, Prime Minister Narendra Modi met with Ukrainian President Volodymyr Zelenskyy, who requested India's backing for the 10-point "peace formula" he had offered during his visit to the United States the previous week.
This is Modi and Zelenskyy's fourth telephone discussion since February 24, when Russia invaded Ukraine.
Following the phone chat, Zelenskyy tweeted, "I spoke with @PMOIndia Narendra Modi and wished him a successful G-20 presidency. I announced the peace plan from this podium, and I now count on India's participation in its execution. I also praised the UN for its humanitarian assistance and support."
I had a phone call with @PMOIndia Narendra Modi and wished a successful #G20 presidency. It was on this platform that I announced the peace formula and now I count on India's participation in its implementation. I also thanked for humanitarian aid and support in the UN.

— Володимир Зеленський (@ZelenskyyUa) December 26, 2022
His proposal demands the removal of Russian forces from Ukraine, the release of prisoners, the restoration of Ukraine's territorial integrity, and assurances on nuclear safety and food and energy security.
Since February 24, New Delhi has delivered 12 shipments totalling 99.3 tonnes of humanitarian aid to Ukraine and its neighbours. This includes medications, blankets, tents, tarps, and medical supplies.
The Prime Minister's Office in New Delhi issued a statement confirming the phone call: "The leaders discussed the ongoing turmoil in Ukraine. Prime Minister Modi reaffirmed his appeal for an immediate suspension of hostilities and urged both sides to return to negotiation and diplomacy to find a durable resolution to their differences.
"Prime Minister also reaffirmed India's commitment to continue providing humanitarian help to the impacted civilian population," the statement read.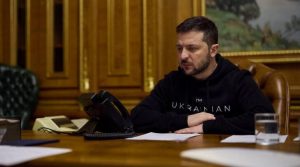 According to the PMO statement, the Ukrainian President "expressed his best wishes for India's G20 Presidency." "Prime Minister highlighted the primary priorities of India's G20 Presidency, which include giving voice to the concerns of developing nations on problems such as food and energy security," the report stated.
"The two presidents discussed potential to expand bilateral cooperation," the statement continued. The Prime Minister urged that the Ukrainian government aid the continuation of study for Indian students who had to return to India earlier this year. This year, over 20,000 Indian students returned from Ukraine.
The phone call between Zelenskyy and Modi occurred 10 days after Russian President Vladimir Putin spoke to Modi and discussed the situation in Ukraine and bilateral relations between India and Russia. Since Russia's invasion of Ukraine in 2014, this was their eighth phone chat this year.
This year, Prime Minister Modi did not attend the annual meeting in Russia.
While the Indian government's statement stated that Modi reiterated his call for "dialogue and diplomacy as the only way forward," the Kremlin's statement made no mention of this, instead stating that "at Narendra Modi's request, Vladimir Putin provided fundamental assessments of Russia's line on the Ukrainian direction."
Modi's now-famous statement to Putin in Samarkand that "this is not a time of war" was not mentioned.
Additionally, there were differences on the bilateral front. While India stated that the two leaders discussed "various aspects of the bilateral relationship, including energy cooperation, trade and investments, defence and security cooperation, and other key areas," the Russian statement omitted "defence and security" and instead referred to "practical interaction" in "mutual investment, energy, agriculture, transport, and logistics."
Modi and Putin last met on September 16, this year, in Samarkand, Uzbekistan, on the margins of the SCO Summit. At the time, Modi warned Putin that this is not a time of war, a sentiment echoed in the Bali Declaration issued by the G20.
Against the backdrop of the 10-month-long Russia-Ukraine war, in which India has strived to maintain a diplomatic balance between the two sides, these dialogues are taking place.
While India has not openly criticised the Russian incursion, it has demanded an international investigation into the tragedy in Bucharest and voiced alarm about the nuclear threats made by Russian officials.
India has chosen a nuanced stance at the United Nations Security Council and has abstained from voting against Russia in many resolutions since February 24.
In February and March, Modi and Zelenskyy spoke mostly about the evacuation of Indians from the combat zone. However, in their last discussion on October 4, Modi informed Zelenskyy that there is no military solution to the Ukraine issue. In November 2021, the two leaders held their final encounter in Glasgow on the fringes of COP-26.
In November of this year, External Affairs Minister S Jaishankar met with Ukraine's Foreign Minister Dmytro Kuleba to discuss ending Russia's invasion of Ukraine, nuclear concerns, and bilateral collaboration. Jaishankar and Kuleba met in Phnom Penh, the capital of Cambodia, on the margins of the ASEAN-India summit.