Israel
Growing International Pressure for Israel-Hamas Ceasefire, Day 14 LIVE updates.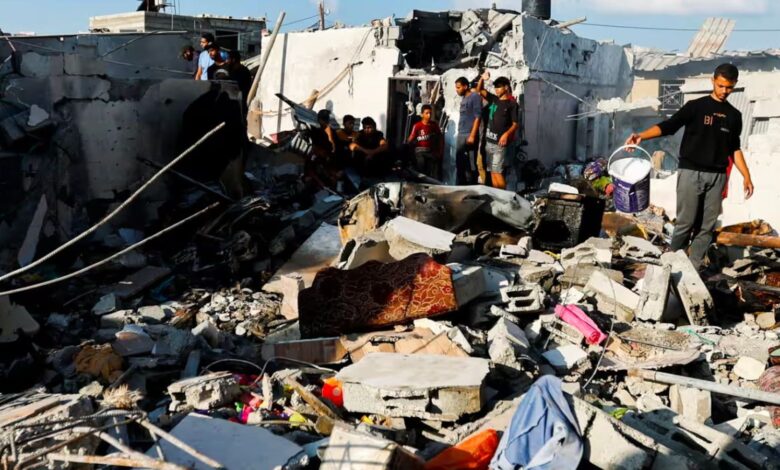 The violent conflict between Israel and the Palestinian militant group Hamas has entered its 14th day, as international pressure grows for a ceasefire.
Airstrikes by Israel's military and rocket attacks by Hamas continued overnight in the worst outbreak of violence. Israeli airstrikes on Gaza have left nearly 200 Palestinians dead, including children. In Israel, 1400 people have died from Hamas rocket fire.
Israel has amassed troops along the Gaza border, fuelling fears of a possible ground invasion. However, diplomatic efforts to broker a truce are intensifying. The UN General Assembly will meet on Thursday to discuss the crisis.
US President Joe Biden spoke with Israeli and Palestinian leaders on Wednesday, expressing support for a ceasefire. However, Prime Minister Benjamin Netanyahu said Israel is "determined to continue this operation until its objective is achieved". Hamas has also vowed to keep up its rocket barrage.
The violence erupted on Oct 7 , when Hamas fired rockets at Jerusalem following clashes between Israeli police and Palestinian protesters at the Al-Aqsa Mosque compound. Israel has carried out hundreds of devastating airstrikes across Gaza since then.
The international community is calling for urgent de-escalation of tensions, though solutions remain elusive as both sides remain defiant. Human rights groups have condemned the lopsided casualty figures, with Palestinians bearing the brunt of the deadly violence.