Kolkata
Degreewali Vs Desh Bechne Wali: Dubey's Shocker Against Moitra Decried as Sexist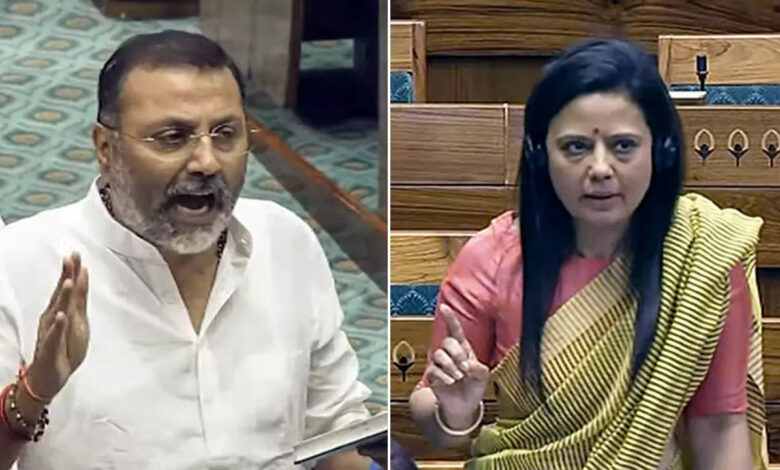 A sexist comment made by BJP MP Nishikant Dubey against TMC MP Mahua Moitra has caused outrage.
During a discussion in parliament on the Adani issue, Dubey dismissed Moitra's arguments by saying "Aap degreewali hain, desh bechne wali nahi" (You are educated, not someone who will sell the country).
Moitra, who has degrees from Kolkata and Michigan University, strongly condemned this remark. She stated that Dubey had no right to "diminish her credentials" due to her gender.
Several other MPs also slammed Dubey's comment as shockingly misogynistic. This kind of language only exposes the speaker's prejudice, they argued.
Many people on social media also called out the shameful sexism displayed by the BJP MP. They highlighted how women in parliament are frequently subjected to such crass and derogatory statements.
Politicians across party lines need to speak out strongly against such uncouth behaviour that reveals deep-rooted patriarchal attitudes. Parliamentary discourse must be based on respect, regardless of political disagreements.
The incident has once again highlighted the lack of decorum in legislative bodies. There have been demands for Dubey to apologize for his disparaging and unacceptable remark that belittled a accomplished woman parliamentarian.
Related Posts