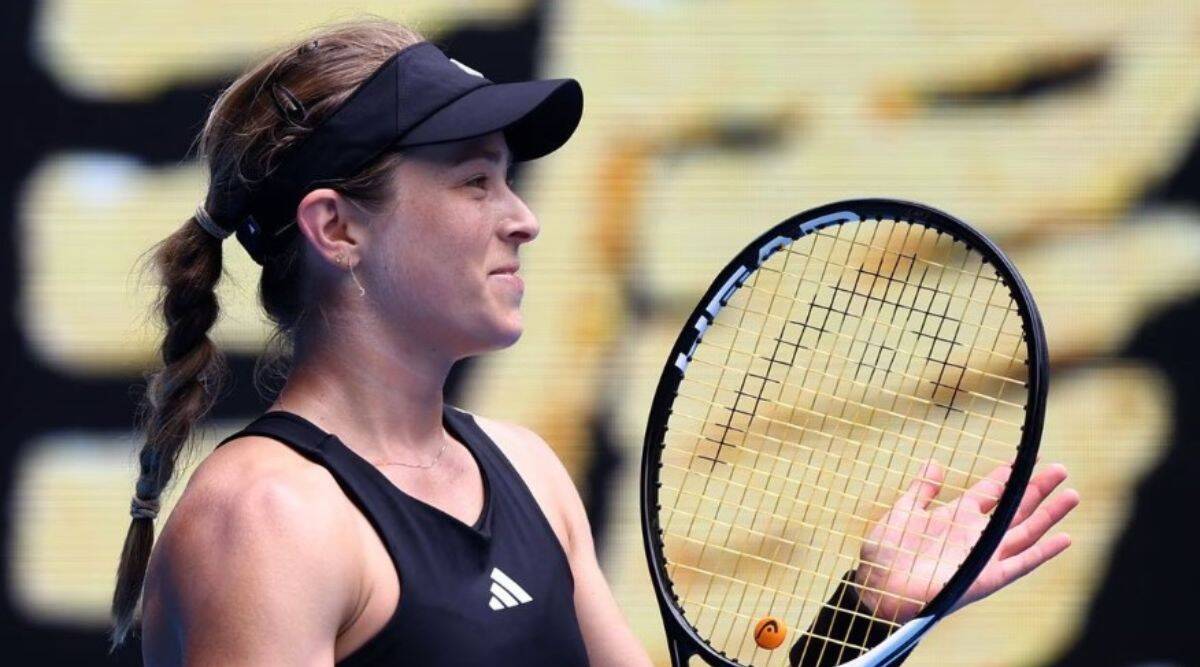 Katie Volynets' sensational Australian Open victory over ninth-seeded Russian Veronika Kudermetova on Thursday would have tasted much better for her extended family in Ukraine, who are proud of her accomplishments despite the ongoing war.
Volynets secured a 6-4 2-6 6-2 victory to become the first American qualifier to reach the third round in women's singles at Melbourne Park since 1993. She was born in the United States after her parents relocated and began playing tennis at age five.
Volynets, who frequently visited Ukraine as a youngster to meet her relatives and grandparents and was most recently in the war-torn country after Wimbledon 2021, stated that she continued to receive special support there.
"I have many cousins in Ukraine, and they literally watch every game. Typically, they correspond with me and I correspond with them. It is truly unique," Volynets stated.
The majority of Volynets' relatives live in Kyiv and Dnipropetrovsk, where Russian missiles have poured down since Moscow's invasion, which it calls a "special military operation."
"This is an extremely difficult time. "Previously, everyone was free to wander about the country and live their lives as they pleased, but today it's just day-to-day," Volynets remarked.
"I feel compassion for them. It is amazing to have their support throughout all of this. When I step onto the court, I hope that they are also rooting for me because they are watching, and I remain courageous for them."
Volynets stated, however, that politics will not factor into her relationships with other professionals.
Despite this, I am always concerned about my family in Ukraine. "However, I have nothing against the other players, and I am merely focused on tennis," she stated.