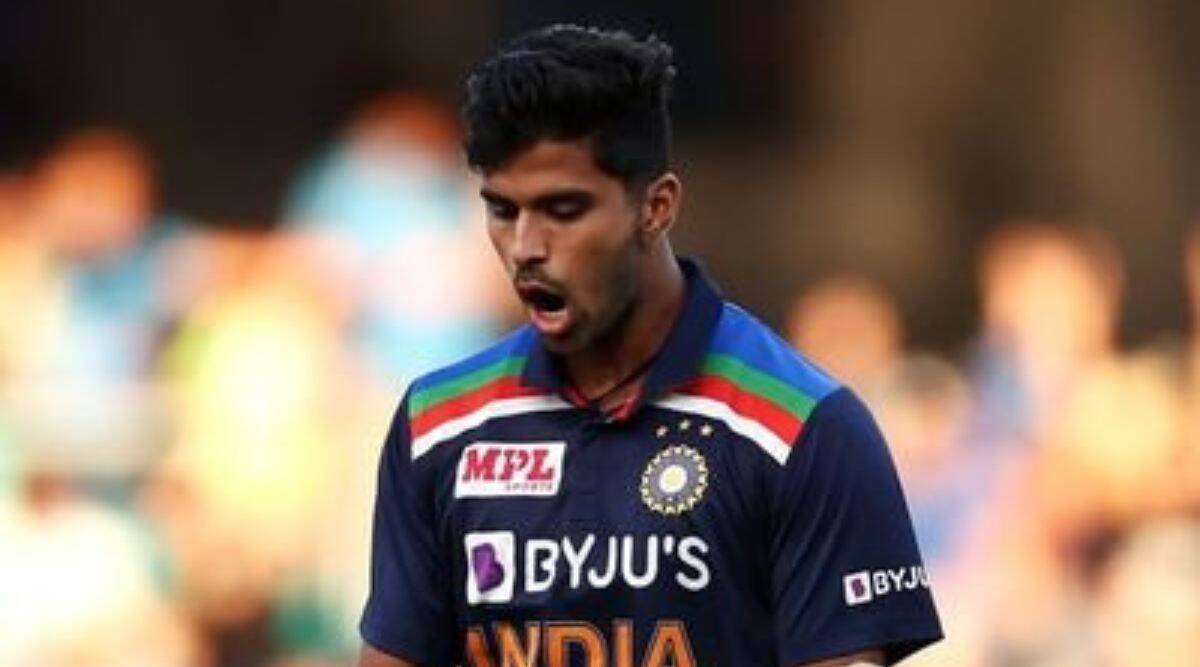 Washington Sundar finished his five-year international cricket career on December 13. The 18-year-old was initially selected solely for the T20Is against Sri Lanka, but an injury to Kedar Jadhav forced him to join the team in Mohali sooner than expected. The India cap was originally scheduled to come a bit later. It is said that it only took one net session for India's support team, led by Ravi Shastri, to give Washington his first ODI cap the following day. In the 2017 IPL, where he frequently opened bowling for the Rising Pune Supergiants, Shastri had of course witnessed the youngster demonstrate tremendous poise.
Washington was called in for India's pre-game news conference following the net session. It was the first time he had to address such a sizable group of reporters, but he rarely divulged anything. He was informed by the team management that he would be making his ODI debut a day later, but he utterly refused to comment when asked about his prospects of making the starting lineup. He appeared to be playing poker, in fact. He simply answered the questions while sitting still and being emotionless. Washington's ability to play without being intimidated by the circumstance or being around the big players is a result of this aspect. If anything, he enjoys the chance to quietly make his presence felt without drawing attention to himself and even go for the kill before the opponent has a chance to recover from the initial punch.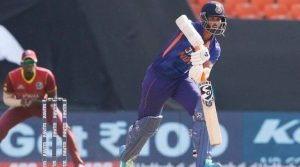 Washington comes from a long line of cricket players. His father, M. Sundar, came close to earning a Ranji cap, and today, in addition to Washington, his daughter, Shylaja, also plays for Tamil Nadu. Washington, who was given his last name in honour of a former service member who helped his father financially while he played cricket, is in a position in his career where he might have a major impact on whether India wins its third 50-over World Cup next year.
Washington is a perfect fit in many ways for a club that is lacking in bowling-capable hitters. His batting credentials are unmatched, and he is a dependable off-spinner who can even be called on to bowl during the powerplay. Washington was created for a team that enjoys floaters. With his certainty, he can bat anywhere in the top order and even serve as the link between the middle and lower orders. Washington has recently been concentrating on this element since he might only receive an opening in the lower-order in a congested top-order.
M Senthilnathan, the director of coaching at MRF Pace Foundation, has been crucial to Washington's development. Senthilnathan, the first captain of India in the Under-19 World Cup, first visited Washington when he was 12 years old. I used to play cricket with Sundar, and he asked us to look at his child. And while I made him about 10 deliveries, it wasn't until the second or third one that I realised this young man had great promise. He handled the boys who were much older than him and their pace with ease. Senthilnathan remembered, "He wasn't terrified or exhibited anything… that itself proved his will.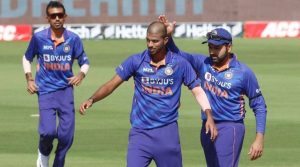 Washington has always had a batsman-like appearance in Tamil Nadu cricket circles rather than a spinner's. Even though he has become more of an all-around player in recent years, batting is still his strongest and least-used skill. Shastri wanted Tamil Nadu to force Washington to bat first after his heroism at the Gabba. However, that hasn't happened thus far. The left-hander, who has spent his entire life playing against quick bowlers and is currently batting in the middle of the order in the Ranji Trophy, has only entered at No. 5 in his three innings of play.
Given India's loaded batting order, Washington will be employed mostly as a spin-bowling all-rounder in ODI strategy; his role with the bat would be to seek out some quick runs in the finish. He made an excellent undefeated 37 and 51 on the New Zealand tour, demonstrating his ability to adjust to the job. Washington would ultimately be more utilised with the World Cup being held in India with the squad considering six bowling options as well as depth in batting. The World Cup is set to take place in the months of October and November, when dew will have a significant impact on teams bowling second and may render wrist-spinners ineffective. In that regard, Washington would be more than just a useful player if paired with Ravindra Jadeja.
Lately, the left-handed hitter has been focusing on the power-hitting component. Washington has always been a reliable timer who depends on power, even though it hasn't always been his strong suit. He is beginning to understand what he needs to do with the bat. He is only 23 years old, and you are sending him with three overs remaining and requesting that he hit, hit. Where is the hitting-related question? Instead of timing it and taking advantage of the ball's pace, you will merely strive to hold that bat tighter and hit the ball harder. Experience teaches you these things, according to Senthilnathan.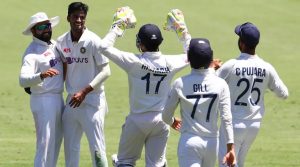 Therefore, it's imperative to give Washington as many games as possible in his new position. Washington can certainly use the pace, even though he might not provide as much power hitting as Hardik Pandya in the end. He is even now making an effort to discover new areas of the field, which will provide him more opportunities to play shots. Prior to everything else, he must prioritise improving his fitness.
Washington has missed three of the World Cups since his debut in 2017, which was his first. Before suffering a finger injury that would have prevented him from competing, India under Shastri and Virat Kohli had big hopes for Washington for the 2021 T20 World Cup in the UAE. After being included for the trip of South Africa, he was unable to go because to Covid. Before missing the T20Is with a hamstring injury, he came back for the ODIs against the West Indies. He returned for the IPL in good shape, but he split his webbing and missed five games. Due to many injuries, he saw very little action and was moved to Lancashire by the Indian team management and the NCA, which even compelled TNCA to release him from the TNPL. He had three solid performances in the County Championship before suffering a shoulder injury in the 50-over match that prevented him from travelling to Zimbabwe. And in the ODIs against South Africa right before the T20 World Cup, he made his comeback to the national team.
Washington has been put to enormous test throughout this era, and that is an understatement. Repeat: get hurt, get better, play. Washington has put a lot of effort into becoming fit during this period that feels like it has been stuck in time. "He was getting hurt chumma, chumma (exactly like that). The mental anguish, Sir, Washington's father Sundar stated, was excruciating. "Each time he healed, there was a fresh setback, so the entire family was unaware of what was happening. But we kept working hard and didn't give up. He realised he needed to be brave during that time. He was able to get through it because of his mental fortitude. Additionally, the NCA looked after him well at that time. They are one of the reasons he has returned totally fit, according to Sundar.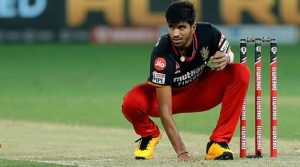 As a result, Washington has a solid understanding of his body and has successfully adhered to the food plan created by the NCA. Some of the current and previous players were shocked to see the 23-year-lean old's frame when he arrived for the Tamil Nadu Cricket Association annual awards ceremony in November.
However, Sundar isn't impressed with just that portion. Having had a lot of paneer, chicken, finger millet, and pearl millet throughout his formative years and running on the beach to increase his stamina, Washington now consumes the ideal ratio of carbohydrates, proteins, and fat. Sundar's response to his son's fitness diet is, "Sweet ah iruku nu Tirupati ladoo kooda sapada matran Sir (He is not even having Tirupati Prasad because it has sugar),"
He shouldn't appear that thin and be losing so much weight. I disagree with that. He appears so thin on television that it is insufficient when I see him. He needs to gain some muscle. He needs to add a lot more muscle into his shoulders, back, and arms because I don't think he is that powerful. He isn't focusing solely on that aspect, Sundar added.
Sundar believes Washington is weak for a reason. Sundar believes there is a danger Washington might lose out if he doesn't concentrate on his fitness element given the demands of the current game, where power has become an essential component. Sundar's voice carries both worry and a sense of impending regret.
"Do you recall the movie Alavandhan? Kamal Hasan put a lot of effort into becoming the Hulk. You must put in just as much effort since you play a lot of cricket these days if he can do so much for a fictional character in a movie to play all formats. Strength is essential, just as speed, agility, and power are. Take a look at Suryakumar Yadav; he can score six even on a mishit. He won't get hurt if he grows some muscle. Sundar asked, "How will you play power-hitting without power? Power iruntha thana power striking varum.
Seattle Sundar