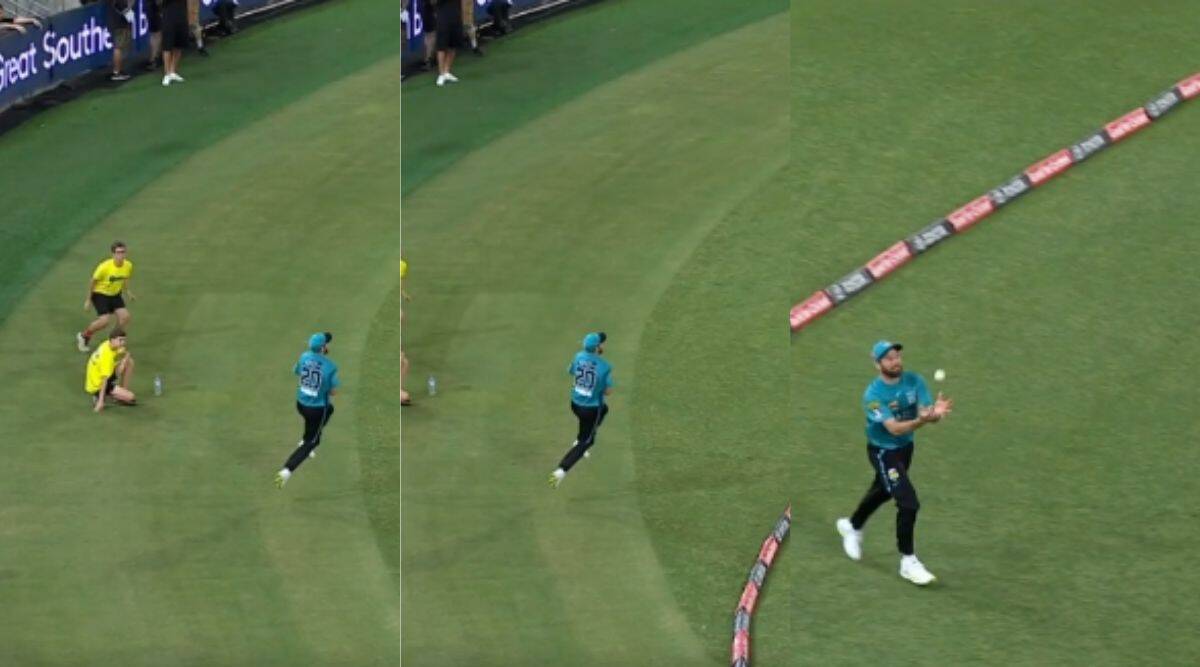 A sensation was made when Brisbane Heat fast bowler Micheal Neser caught Sydney Sixers batter Jordan Silk outside the boundary ropes during a Big Bash League match at the Brisbane Gabba.
Nesser first caught the ball within the ropes, then threw it up in the air as he crossed over, making the catch contentious. Then, while still outside the ropes, he jumped after collecting the ball, threw it up again, and then caught it after entering the playing area.
MCC Law 19.5.2 specifies that a fielder is judged to be grounded outside the boundary if his or her final contact with the ground, before to making their first contact with the ball after the bowler has delivered it, was not wholly within the boundary.
This is fascinating.

Out? Six? What's your call? #BBL12 pic.twitter.com/v22rzdgfVz

— KFC Big Bash League (@BBL) January 1, 2023
The ball in play is to be considered to have been grounded beyond the boundary if a fielder who has been grounded beyond the boundary in accordance with 19.5 touches the ball, or if a fielder who has just caught the ball inside the boundary has become grounded beyond the boundary while making contact with the ball but has not yet completed the catch.
Law 33.2.1 also states that a catch is only considered fair if, in every instance, neither the ball, at any time, nor any fielder in contact with it, is grounded beyond the boundary before the catch is finished. Laws 19.4 (Ball grounded beyond the boundary) and 19.5 should be noted (Fielder grounded beyond the boundary).
This was the second time a Brisbane Heat player performed such gymnastics close to the line of scrimmage. "I knew (Matt) Renshaw did it a couple of years ago," Nesser remarked following the game. Thankfully, they didn't change the regulations because I wasn't sure whether they had.
Brisbane Heat prevailed in a high-scoring game by 15 runs after a tense battle. Jordan Silk, 41(23), lofted one into the seats in the 19th over of the innings off the bowling of Steketee. But it took a shocker from Nesser for the Heat to win the match.
With his 2-31(4) as they held the opposition to 225 runs, Mathew Kuhnemann was the Heat's top bowler.