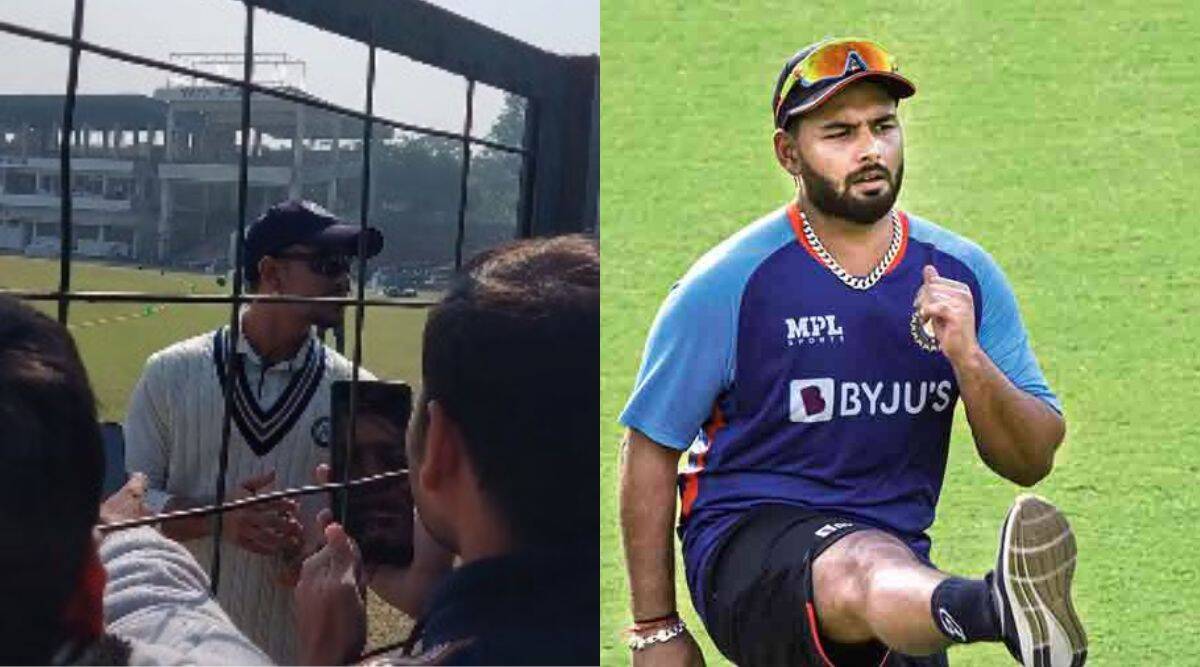 The recent vehicle accident of India wicketkeeper-batsman Rishabh Pant rocked the cricket fraternity, and the 25-year-old has since received messages and prayers from teammates and players from other teams.
While news of the tragedy circulated rapidly over social media in the early hours of Saturday, December 28, a video of his India colleague Ishan Kishan getting the news from fans during a Ranji tournament is currently circulating on Twitter.
Kishan, who was playing for Jharkhand versus Services in the 2022/23 Ranji Trophy match at the Keenan Stadium in Jamshedpur, was informed of the news by a group of fans while he took photographs with a few at the boundary. The India international appeared stunned upon hearing the news. "Rishabh Pant will have a car accident," one fan told him.
Kishan scored 13 runs in both of his innings during the four-day group stage match, which Jharkhand won by nine wickets.
Pant's attempt to surprise his mother before the new year was derailed after his car hit with a road divider in the early hours of Friday on the Delhi-Dehradun route.
The batsman was brought to the emergency ward of Saksham Hospital near Roorkee, where it was discovered that while the 25-year-old did not have a fracture, a ligament rupture on his knee required additional examination.
Pant was not included in the next white-ball series beginning on January 3 against Sri Lanka. Before February's Border Gavaskar Trophy, he was scheduled to join the National Cricket Academy (NCA) in Bengaluru for a strength and conditioning programme.