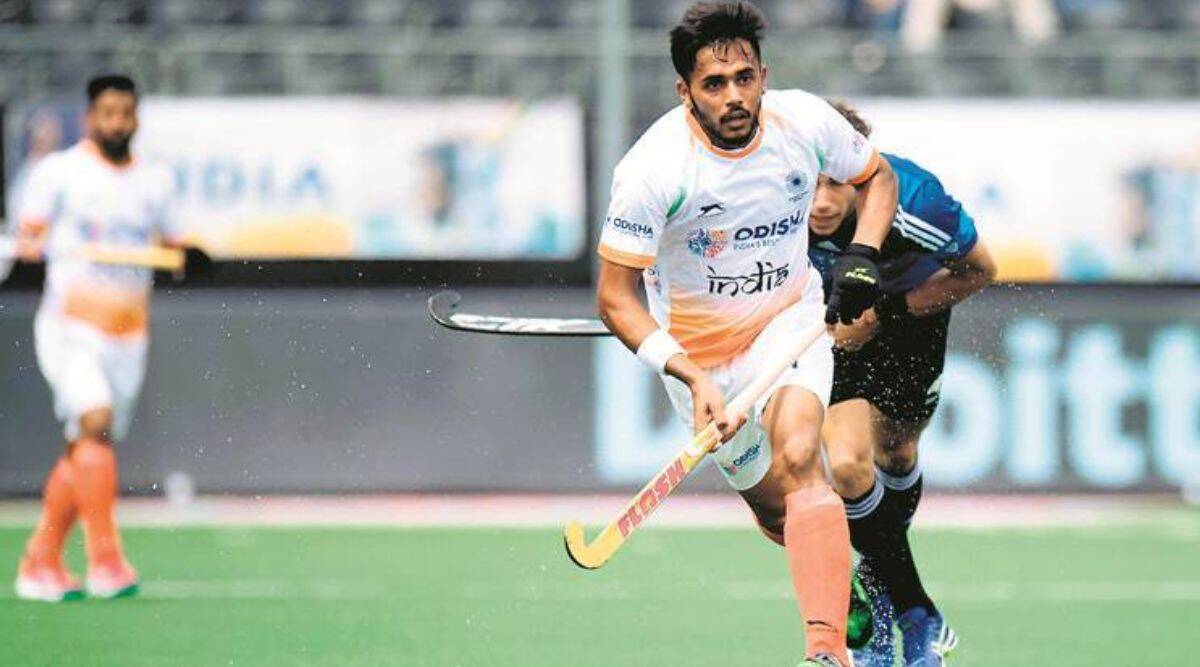 India captain Harmanpreet Singh said on Thursday that his team was subpar and should have performed much better after a 4-2 victory against Wales, which prevented India from topping its group and advancing through to the quarterfinals of the FIH Men's World Cup.
India may still advance to the quarterfinals if they win their crossover encounter against New Zealand on Sunday.
"We are not pleased with this victory. This was not our finest effort, and we should have done better," Harmanpreet stated in the press conference following the game.
India, which needed to win by eight goals to go directly for the quarterfinals, failed to live up to expectations, finishing second in Pool D behind England.
Both India and England finished Pool D with seven points after winning two matches and losing one. However, Pool D was topped by Europe due to their superior goal difference.
England, who defeated Spain 4-0 in the opening Pool D encounter, has a superior goal difference of plus nine against India's minus four.
When two clubs have the same amount of points and have won the same number of matches, goal difference determines their ranking.
"We created opportunities, but we were unable to capitalise. The skipper, who netted his first goal from a penalty corner, added: "We want to do better against New Zealand."
The lack of finishing by the strikers continued from the January 15 draw against England to the dismay of head coach Graham Reid.
"We performed well in spurts while Wales defended brilliantly. They (Wales) are a good team that will score if given opportunities. "England had also made our task more difficult," Reid remarked, as England's 4-0 victory over Spain heightened India's predicament.
"I believed we still had a number of scoring opportunities, but our finishing was still weak, which was the most disappointing aspect. Wales defended excellently. There is no simple path to the gold medal in this World Cup, and each squad is unique. We can take away some positives from today's encounter." The Australian stated that New Zealand would not be an easy opponent in the crossover match, just as India discovered in the two FIH Pro League matches played in Australia last year.
"The first match (of the Pro League) was challenging, but the second was somewhat less so. New Zealand will not be an easy opponent, according to Reid.
India defeated New Zealand 4-3 in the first Pro League match on October 28 and 7-4 in the rematch on November 4 of the same year.
Regarding Hardik Singh, who missed Thursday's encounter due to a hamstring injury, Reid stated, "On January 21, we will decide if he will remain or not. He is steadily recovering, so keep your fingers crossed.
But having one less player today was not a problem, as we played with 16 players in the Tokyo Olympics.