Sports
Sports Other
India gives the Maldives $40 million to improve their sports facilities: EAM Jaishankar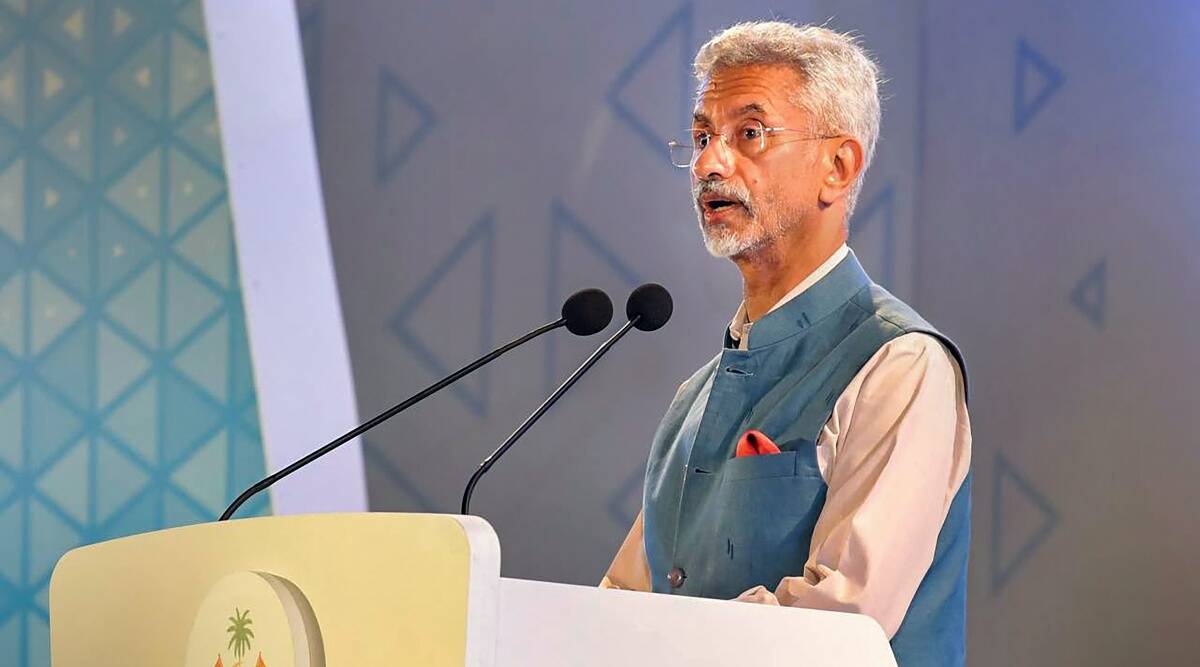 External Affairs Minister S. Jaishankar said on Thursday that India has given the Maldives a USD 40 million Line of Credit that doesn't have to be paid back. This is part of New Delhi's efforts to include Prime Minister Narendra Modi's big projects like "Fit India" and "Khelo India" in the Neighbourhood First Policy.
Jaishankar is in the Maldives and Sri Lanka for three days to strengthen bilateral ties with India's two most important maritime neighbours.
He said these things at the start of a project for the community in Shaviyani Foakaidhoo.
"The dedicated concessional USD 40 million Line of Credit will be used to build sports facilities on each island. I should also say that in India, the Prime Minister has been a big part of two movements. "Khelo India is for young people to get involved in sports, and Fit India is for all of us to get fit," Jaishankar said at the opening ceremony.
"For me, this is a way to include Fit India and Khelo India in our Neighbourhood First Policy," he said. "We would love to see a South Asia that is much more socially and physically active."
The Modi government started fit India and Khelo India to get people back into sports and fitness at the local level.
Together with Abdulla Shahid from the Maldives, Jaishankar opened the community centre.
The community centre in Shaviyani Foakaidhoo is one of 45 high-impact projects that the Maldives government and the government of New Delhi are working on together. So far, 23 of these projects have been finished. Foakaidhoo is one of the inhabited islands in the Shaviyani Atoll, which is part of the Miladhummadulhu Atoll in the Maldives.
Jaishankar said that India and New Delhi's cooperation in sports and youth development has grown quickly because India has given Maldivian athletes equipment and helped train them there.
He said, "We have given grants to help set up youth centres, improve sports facilities, and build open-air gyms on 64 islands, including Foakaidhoo."
"This community centre is a great example of the high-quality social infrastructure that is being built all over the Maldives as part of the India-Maldives development partnership. "I think it's great that the council and people of Foakaidhoo were able to finish this project," Jaishankar said.
On Wednesday, the External Affairs Minister said that a new project to build a sports complex in Gaaf Dhaalu Gaddhoo was added.
"I'm happy to tell you that earlier today, we agreed to give the Maldives another MVR 100 million as a grant so they can do more projects to build local island infrastructure and help island communities' economies grow," he said.
Jaishankar also said that New Delhi was working with Male to improve the Maldives Industrial Fisheries Company's processing and cold storage.
The Maldives and Sri Lanka are India's closest maritime neighbours in the Indian Ocean Region. They have a special place in the Prime Minister's plans for "SAGAR" (Security and Growth for All in the Region) and "Neighbourhood First."