India
President Murmu will be in Arunachal Pradesh for two days to celebrate the state's statehood.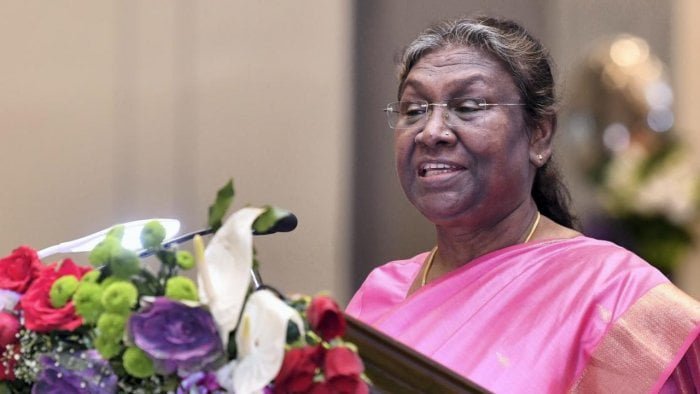 President Droupadi Murmu will go to Arunachal Pradesh on Monday for a two-day trip. He will attend the 37th statehood day celebrations in Itanagar and a civic reception hosted by the state government.
During the statehood day celebrations at the Indira Gandhi Park in Itanagar, she is also expected to open and start a number of projects. One of these is the laying of the foundation stone for the common directorate for the state human rights commission, Lokayukta, and state food commission.
The President will also lay the cornerstone for a 40-kilometer, two-lane road that will connect Donyi Polo Airport to Naharlagun railway station via Sonajuli and Durpang. The road will have two lanes.
The department of indigenous affairs will also release two animated films based on indigenous folk stories from Arunachal Pradesh. A report on Arunachal Pradesh's unsung heroes who fought against the British is also likely to come out.
President Murmu will speak at a special meeting of the Arunachal Pradesh legislative assembly in Itaganar on Tuesday.
This is especially important because this is the President's first trip to Arunachal Pradesh since taking office.