Bollywood
Saif Ali Khan and Kareena Kapoor Khan Celebrate 12 Years of Marriage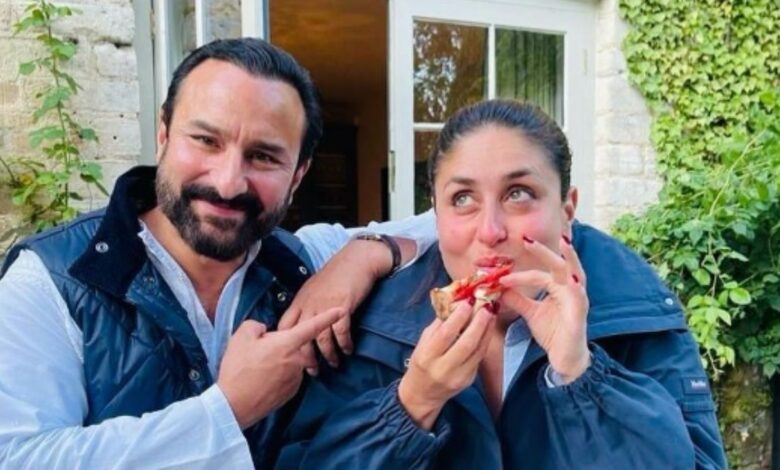 Bollywood stars Saif Ali Khan and Kareena Kapoor Khan recently marked their 12th wedding anniversary on October 16, 2023. The couple, who have a 5 year age gap, tied the knot in an intimate ceremony in 2012 after dating for about 5 years. They have two children together – Taimur, born in 2016, and Jeh, born in 2021.
While Saif and Kareena are both from famous film families, their marriage was seen as a union of Bollywood royalty. Saif comes from the illustrious Pataudi family, while Kareena is the daughter of veteran actors Randhir Kapoor and Babita.
In the past decade of marriage, Saif has spoken fondly about Kareena and their relationship. He has been quoted praising her support and calling her the "center of his universe". Saif has also remarked on trying to balance his film career along with family time.
Some key qualities highlighted about Saif as a husband and father:
Supportive of Kareena's career and her decisions
Prioritizes family time despite his busy schedule
Attentive towards his children
Grounded lifestyle despite their celebrity status
Values family traditions
Kareena has also shared positive sentiments about Saif and has called him her "best friend." She has been appreciative of how he gives her space and their comfortable equation.
While celebrity marriages tend to garner much media spotlight and speculation, Saif and Kareena have refrained from excessive public displays of affection. They have built what seems to be a stable, mature relationship and family life away from the limelight over the past decade. Fans and media observers have pointed out their comfortable dynamic as a key to their lasting marriage.