Delhi
Supreme Court Verdict on Article 377 to Shape LGBTQ Rights in India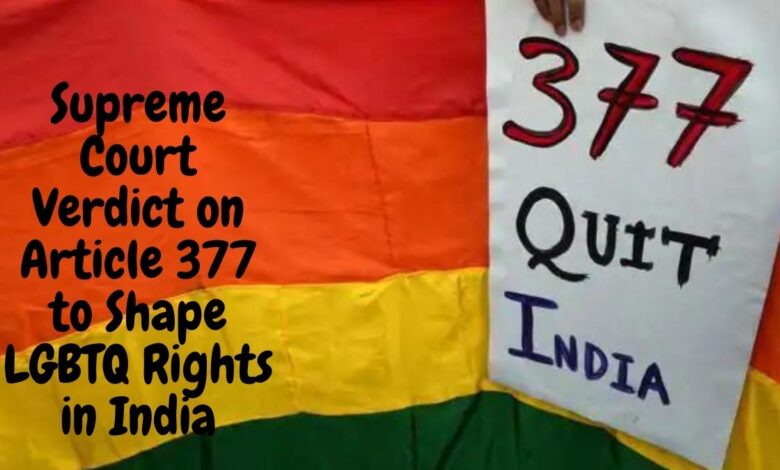 The issue of same-sex marriage has come to the forefront in India again as the Supreme Court prepares to hear a batch of pleas challenging the constitutional validity of Section 377 of the IPC that criminalizes consensual gay sex.
A five-judge constitution bench headed by Chief Justice DY Chandrachud will examine the interpretation of the Constitution on issues related to same-sex relationships and the right to choose a partner.
The SC had decriminalized Section 377 in a landmark judgment. However, same-sex marriages are still not legal in India. The upcoming case aims to change that.
The petitioners have argued that the rights of LGBTQ people should include the right to marry a partner of their choice and enjoy the same legal rights as heterosexual couples. Denying these rights violates fundamental rights, they said.
The Central government has yet to file its response on the issue. However, in the past, it has opposed any changes, saying same-sex marriages could cause "complete havoc" in society.
Several rights activists and NGOs are hopeful that the apex court will rule in favor of legalizing such marriages as sexual orientation is natural and the fundamental right to choice must be protected.
However, opposing groups have raised objections on religious, moral, and natural grounds. They argue same-sex relations go against Indian ethos.
The court's verdict will directly impact the LGBTQ community. A favorable ruling could be a major breakthrough for equal rights in India. The hearings are expected to commence in March 2023.
Related Posts