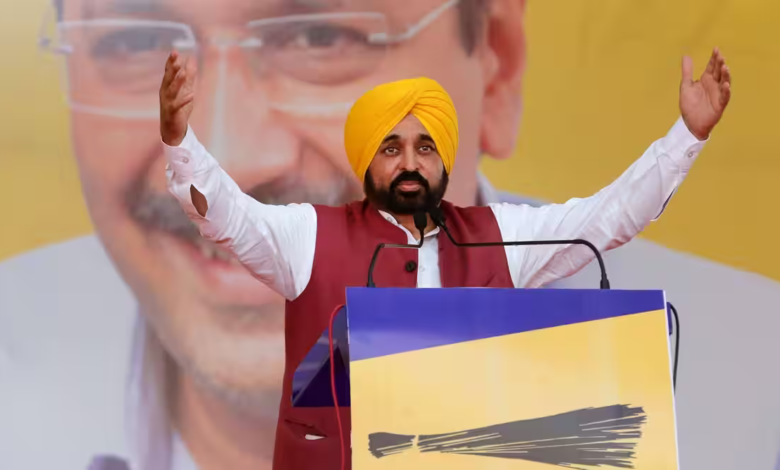 On Thursday, Chief Minister Bhagwant Singh Mann introduced the National e-Vidhan Application (NeVA) in the Vidhan Sabha. As a result, the Punjab Assembly will no longer use paper documents.
Mann stated that the digitization of the Vidhan Sabha will serve as a cornerstone for increasing the efficacy of state legislators. After the introduction of NeVA, Mann told the assembly that it is a revolutionary step that will make legislatures more efficient and responsive.
On this occasion, a two-day National e-Vidhan Application (NeVA) conference-slash-workshop was organised.
While most of the 92 AAP MLAs attended the workshop, seven opposition members including three Akalis, two from the Congress, and one each from the BJP and the BSP attended it. The Punjab Assembly comprises 117 individuals.
Mann stated that the NeVA system will play a crucial role in expediting the work of the state legislative assembly, thereby propelling Punjab to the forefront of the nation.
In an official statement, he stated that in the future, every effort will be made for the welfare of the state and the prosperity of its citizens.
The chief executive officer stated that a new era has begun as the operation of the state legislature is now entirely paperless.
Under the National e-Vidhan Application (NeVA) initiative, it will be simpler to trace decisions and documents, as well as to share information.
This application will also be used to record the presence of legislators, he stated.
The new system will replace the antiquated paper system, sparing trees, he said, adding that the state government has already presented two paperless budgets. Mann introduces his WhatsApp channel.
Chief Minister Bhagwant Singh Mann launched his WhatsApp channel on Thursday to strengthen the relationship between the state government and its citizens. Mann characterised it as a decision centred on the individual.
Mann stated that people can join the channel via the link and receive updates on the state government's pro-people and development-oriented policies. He added that this initiative will go a long way towards integrating the state's citizens into state governance.
"This out-of-the-box idea will strengthen the relationship between the state government and the people by facilitating direct communication," he said in an official statement.
The news comes one day after AAP national convenor and Delhi Chief Minister Arvind Kejriwal launched his WhatsApp Channel to communicate with city residents and keep them informed about the AAP government's initiatives and work.
According to the instant messaging platform, WhatsApp Channels are a one-way broadcasting tool for administrators to transmit text, photos, videos, stickers, and polls.
Related Posts