India
12 South African cheetahs will arrive in India on February 18 to join 8 Namibian cheetahs at Kuno National Park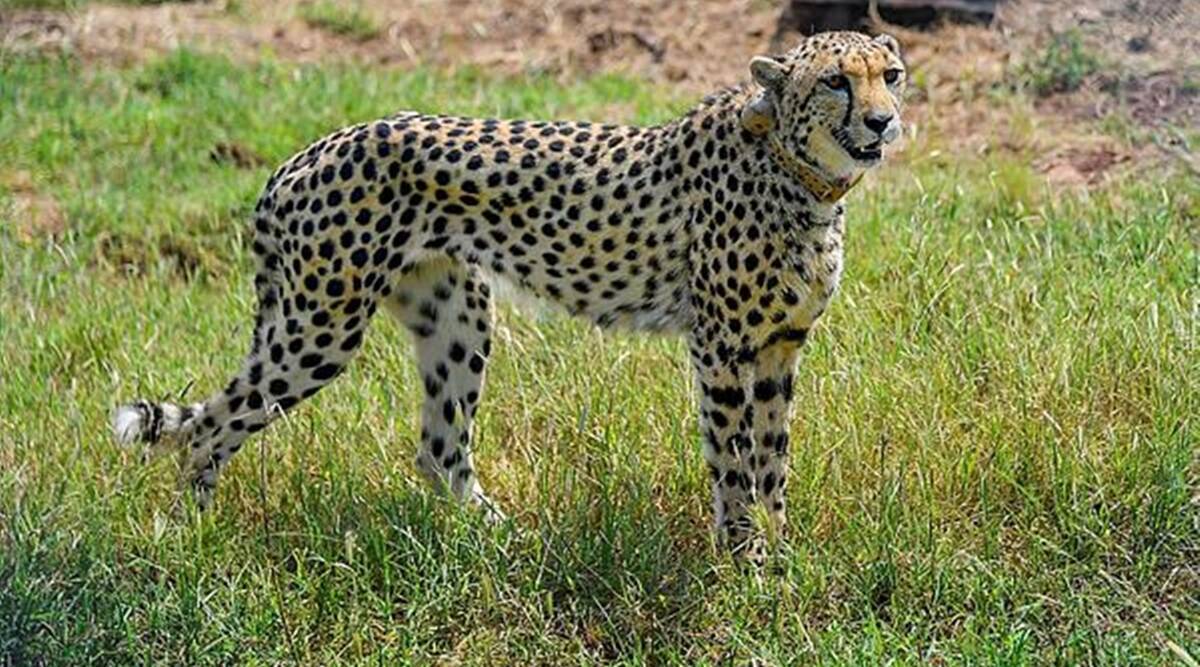 Union Minister for Environment, Forests, and Climate Change Bhupender Yadav said on Thursday that 12 more cheetahs would be flown in from South Africa on Saturday, February 18. He also said that ten quarantine enclosures had been built for them at Kuno National Park in Madhya Pradesh, where eight of these cats were brought in from Namibia last year.
At 6 a.m. on Wednesday, a military C-17 plane took off from the Hindon air base in Uttar Pradesh, India, and flew to South Africa to get the cheetahs. On the way back, they will be accompanied by a group of South African and Indian wildlife experts and veterinarians.
Then, a MI 17 helicopter will take the five females and seven males from the Gwalior air base, where they will land Saturday morning, to Kuno National Park.
In January of this year, India and South Africa signed an MoU for the transfer of the 12 cheetahs and the subsequent transfer of 10–12 cheetahs each year until there are enough cheetahs in India to keep the population going.
On September 17, 2022, Prime Minister Narendra Modi let go of the first group of eight cheetahs at Kuno National Park. Officials from the ministry said Wednesday that they have been hunting every three to four days, which is a good sign that they are getting used to India. This is because they have finished their quarantine period in bomas, which are enclosures for animals.
Officials also said that the park had built ten new enclosures for the cheetahs that were 50 metres by 30 metres.
Three of the South African cheetahs are coming from Phinda Wildlife Reserve, and the other nine are coming from Rooiberg, where they have been in quarantine for the past year in preparation for the move. They are between 18 months and four years old.
Officials also said that a plan to protect cheetahs was already in place and that the ministry was working on a draught proposal to make the area around Kuno an eco-sensitive zone.
Professor Adrian Tordiff, a wildlife vet from South Africa who works at the University of Pretoria, which is working on the cheetah project with the Wildlife Institute of India (WII) and the National Tiger Conservation Authority (NTCA), will also go to India.
"Three of the twelve cheetahs were from the Phinda nature reserve. Last year, when we thought they would be moving, we kept them in bomas and then let them go back into the reserve. They were caught again in December and taken back to their quarantine bomas. This year, they will be moved to a new area. The other nine had spent the last few months in their bomas. They were caught in many different places in South Africa. So letting them go and then getting them back would not have been easy. But our veterinary specialist made sure they were in great shape. Prof. Tordiff said that all of the cheetahs in South Africa live in the wild.
Prof. Tordiff said that this process would not happen again since the cheetahs were vaccinated and given a number of blood tests and other medical tests last year. "On the day they are put in their crates, they will get both internal and external treatments to get rid of parasites," he said.
Prof. Tordiff said that the genes of Namibian and South African cheetahs are similar and that many South African cheetahs came from Namibia as part of a programme to move them.
"We don't think there will be any problems there. Also, the Namibian cheetahs have done a great job of getting used to Kuno. Cheetahs can live in a wide range of places, from dry, arid grasslands to wet, wooded areas. Because of this, they live in different places in South Africa. The idea that cheetahs can only live in East Africa's high grasslands is not true. "There are a lot of animals to eat in Kuno, and the chital is easy for the African cheetah to catch, much easier than the springbok, impala, or gazelle, which is the second fastest animal after the cheetah," Prof. Tordiff said.