India
Jaishankar lauds former Japanese PM Abe for envisioning Quad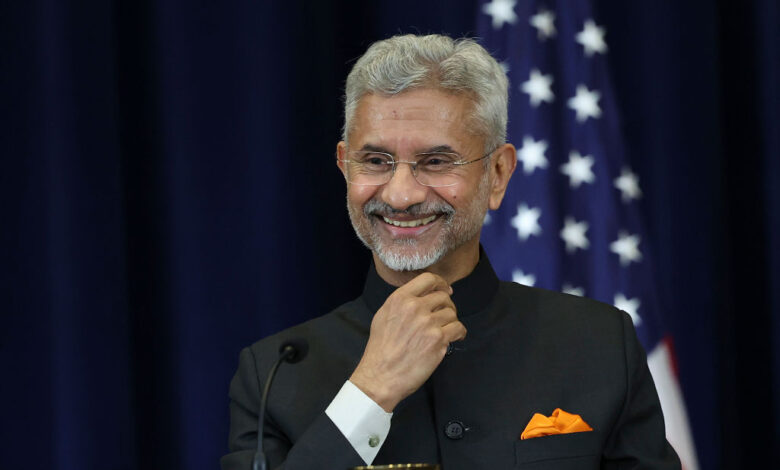 External Affairs Minister S Jaishankar praised former Japanese Prime Minister Shinzo Abe on Thursday for conceptualising the Quad, a strategic security dialogue involving Australia, India, Japan, and the United States.
Jaishankar stated that the Quad was also necessary for the growth of India-Japan ties.
He spoke at the unveiling of a book about Abe, who was murdered nearly a year ago.
The book 'The Importance of Shinzo Abe: India, Japan and the Indo-Pacific' (HarperCollins, 2023), edited by former journalist and public policy analyst Sanjaya Baru, consists of sixteen essays written by diplomats, academics, and journalists from Japan and India.
Japan is one of the few foreign policy issues on which there are no dissenting viewpoints in India, according to Jaishankar.
"The kind of relationship that he (Abe) would have envisioned should be positively defined," Jaishankar said, adding, "To see it (India-Japan relationship) today as anti-China or anti-West is to do injustice to both countries… it should be heavily based on our future hopes and aspirations."
"Over the past decade, the 'New Japan' has met the 'New India,'" the minister stated, adding, "This is especially reflected in the chemistry between the two countries' prime ministers." Jaishankar, recalling the time of Abe's passing, stated, "Abe was preparing Japan for an uncertain, volatile world…a new, distinct era. He was a brilliant strategist."
Ambassador of Japan to India Hiroshi Suzuki recalled the humane and personal aspect of Abe's character, as well as his years as Abe's private secretary. "When I think of Abe, the first thing that comes to mind is a leader who prioritised principles and values such as freedom, democracy, human rights, and the rule of law. And he said that India is a wonderful country that shares these core values," he said.
"He would often say that Japan and India should lead the region and the world; whenever there was a bilateral meeting between Japan and the United States, he would ask if a trilateral meeting between India, Japan, and the United States could also be accommodated," recalled Suzuki.
Abe, according to Baru, was not only a wonderful Japanese son, but also a highly esteemed Asian leader and an internationally esteemed statesman. "Abe re-energised a nation that had begun to stagnate during the 1990s, shaped the geopolitics of the Indo-Pacific region, and laid the economic, social, political, and security foundations for the emergence of a 'New Japan' in the twenty-first century," he said.
Baru noted that Abe's 2007 visit to India and his historic address to the Indian Parliament on the 'Confluence of the Two Seas – the Pacific and Indian Oceans' marked the beginning of a new phase in the bilateral relationship.
Deepa Gopalan Wadhwa, a former ambassador to Japan who also contributed an essay to the book, discussed Abe's intense interest in what India is doing and in promoting women in leadership positions. "At one point during a panel discussion on how Swachh Bharat has contributed to sanitation and women's safety, Abe walked onto the stage unannounced and pledged that Japan would do its best to support this mission," she said.
Related Posts