India
Rajya Sabha adjourned in less than 20 minutes after Opposition raises Manipur issue, Delhi ordinance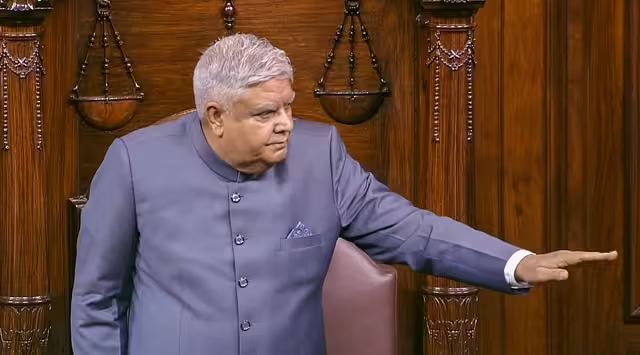 When the Opposition brought up the Manipur issue and questioned why some words were removed from the transcript of Thursday's proceedings, the Rajya Sabha was adjourned less than 20 minutes after it began.
Aam Aadmi Party MPs objected to the inclusion of the Bill to replace the Delhi ordinance while Chairman Jagdeep Dhankhar was reading out the list of companies cleared by the Business Advisory Committee.
K. Keshava Rao, a member of the Bharat Rashtra Samithi, questioned if the Bill could be addressed while the Supreme Court was hearing an appeal of the ordinance. Due to the inclusion of the Delhi Bill, opposition MPs staged a walkout during the Business Advisory Committee meeting on Thursday.
In response, Dhankhar argued that Article 121 of the Constitution barred discussion of a judge's actions while serving as a High Court or Supreme Court judge in Parliament. The chairman declared that the idea of sub judice was completely incorrect.
Derek O'Brien of the Trinamool Congress then raised a point of order, requesting an explanation for why some passages related to the Manipur problem were removed from the transcript of Thursday's proceedings. The House was suspended till 2.30 p.m. as opposition lawmakers objected to the words being deleted.
Related Posts