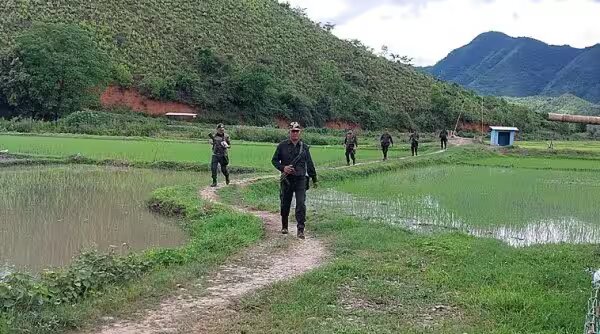 Nearly three months after two Meitei students from Imphal went missing, they were presumed murdered on Tuesday after their photographs surfaced, prompting the Manipur government to state that "swift and decisive" action will be taken against the perpetrators.
Two photographs related to this incident have surfaced. The first image depicts Phijam Hemjit, 20, and Hijam Linthoingambi, 17, seated next to one another in a green outdoor setting, with two males carrying arms visible in the background. The second photograph depicts them huddled together on the ground, with Hemjit's cranium missing.
Residents of Tera Tongbram Leikai in Imphal, the two were reported missing on July 6.
Since early May, Manipur has been embroiled in an ethnic conflict between the Kuki-Zomi and Meitei tribes over the eviction of a forest and the demand for ST status for Meiteis. (Here is a comprehensive explanation of the issue)
The Chief Minister's Secretariat issued a statement stating that the case had already been transferred to the CBI after the photos surfaced.
The state police, in conjunction with the central security agencies, are actively investigating the case to ascertain the circumstances surrounding the two students' disappearance and to identify those responsible for their murder. "The security forces have also initiated the search for the perpetrators," it said.
It also stated that "rapid and decisive" action will be taken against those responsible for the murder. "The government is committed to ensuring that justice prevails and will impose harsh punishments on those responsible for this heinous crime." "The government urges the public to exercise restraint and allow the authorities to conduct the investigation," the statement reads.
Related Posts