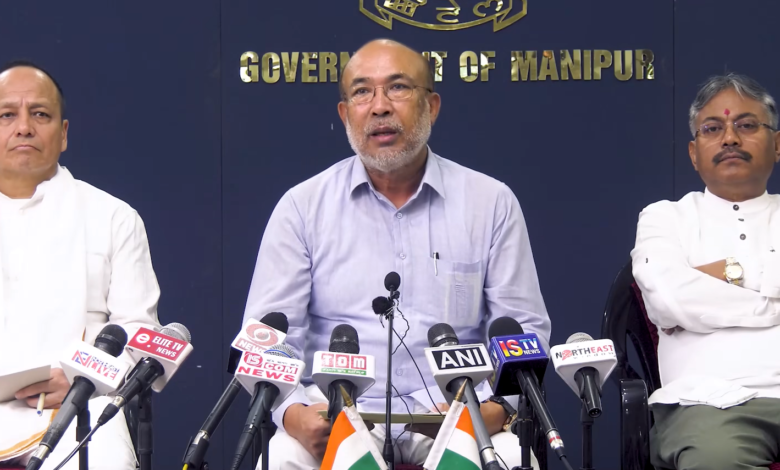 Investigations by the National Investigation Agency (NIA) suggest that proscribed organisations based in Myanmar are recruiting workers to carry out attacks on security forces and members of opposing ethnic groups in Manipur, a day after arresting a trained operative of separatist group People's Liberation Army (PLA) of Manipur.
The NIA nabbed PLA operator Moirangthem Anand Singh (45) on Friday, just hours after a Manipur court granted him bail. Singh (45), along with four other men, were arrested on September 16 at Konga near Meitei Mayak School in Imphal East for allegedly wearing camouflaged clothes and possessing an INSAS weapon, an SLR, two.303 rifles, as well as various magazines and ammunition.
They were all charged with criminal conspiracy under the terms of the UAPA and the Official Secrets Act. On Friday, all of them received bail releases; however, the NIA detained Singh once more. On Saturday, he was hauled to Delhi and appeared before a court in the national capital, which sentenced him to five days in police custody.
"On Friday, the NIA arrested Singh in connection with a transnational conspiracy by terror outfits' Myanmar-based leadership to wage war against the Central government by exploiting the current ethnic unrest in Manipur." "The NIA registered the case on its own initiative on July 19 in Delhi," an NIA spokeswoman stated.
"So far, investigations have revealed that, in furtherance of the conspiracy hatched by the leadership in Myanmar… proscribed terrorist organisations are recruiting OGWs, cadres, and sympathisers to augment the strength to carry out attacks on security forces and opposing ethnic groups by exploiting current unrest in Manipur…And for this aim, the Myanmar-based leadership is acquiring weaponry, ammunition, and explosives by illegal means, including the looting and pillage of government buildings and resources," the spokesperson stated.
Singh joined the Meitei separatist group PLA in 1991 and received military training for the organisation. He eventually became a member of the Kangleipak Communist Party (Noyon) and was detained seven times between 1997 and 2010.
The NIA filed a FIR in July after being asked by the Union Home Ministry to investigate a bigger conspiracy in connection with the Manipur violence. "We have received information that several militant groups were also involved in the Manipur violence and we started the investigation after registering a FIR," according to a source.
This is the NIA's second investigation, with additional cases being turned over to the Central Bureau of Investigation (CBI). The Manipur police probe into a suspected IED detonation in Bishnupur district was turned over to the NIA by the MHA in July.
Related Posts