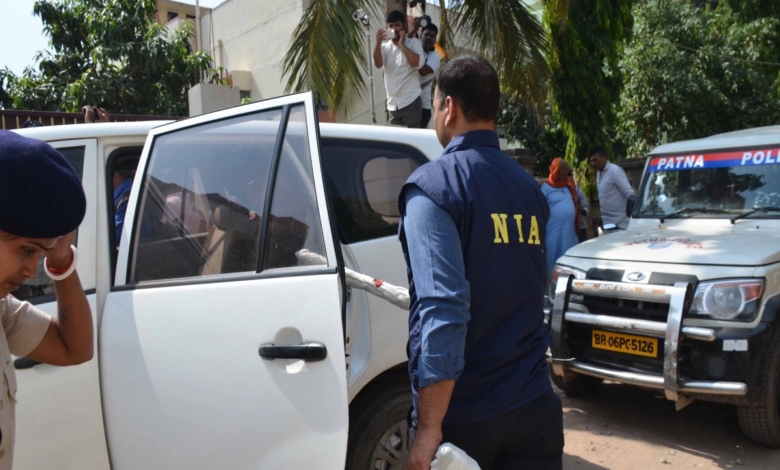 The National Investigation Agency (NIA) has taken a significant step in the ongoing investigation of a high-profile heroin smuggling case by filing a charge sheet against notorious gangster Lawrence Bishnoi. This case revolves around the apprehension of approximately 39 kilograms of heroin by the Gujarat Police, an incident that shook the nation and raised concerns about the drug trade's tentacles.
According to officials, the supplementary charge sheet includes charges under various sections of the Indian Penal Code (IPC), such as 120-B (criminal conspiracy), 201 (causing disappearance of evidence), 465 (forgery), and 471 (fraud). Additionally, it incorporates provisions of the Information Technology Act, the Narcotic Drugs and Psychotropic Substances (NDPS) Act, and the anti-terrorism legislation known as the Unlawful Activities (Prevention) Act.
The case initially came to light when the Ahmedabad Anti-Terrorism Squad (ATS) registered an FIR on September 15, 2022. However, the NIA took over the case later, re-registering it on August 20, 2023. An NIA spokesperson emphasized that the investigation in this case remains ongoing, hinting at more revelations to come.
The pivotal moment in this investigation took place on September 14 of the previous year when the Gujarat ATS, in collaboration with the Indian Coast Guard, intercepted a Pakistani fishing boat named 'Al Tayyasa' in the middle of the sea near Jakhau harbour in Kutch district. They seized a staggering 40 kilograms of heroin with an estimated street value exceeding Rs 200 crore. Notably, six Pakistani nationals were apprehended aboard the vessel.
Further investigations uncovered a complex web of drug trafficking, indicating that the confiscated heroin was destined for northern states such as Delhi and Punjab via road. Two Delhi residents, Sartaj Malik and Jaggi Singh, known as Virpal Singh, were identified as the individuals responsible for receiving and distributing the contraband. These individuals were subsequently arrested.
What makes this case even more intriguing is the revelation that drug traffickers Meeraz Rehmani and Ani Chief Obinna, who is a Nigerian national, were allegedly orchestrating the operation from behind bars. Meeraz Rehmani was incarcerated in a jail in Kapurthala, while Obinna was serving time in Amritsar. It is suspected that they were working under the directives of Lawrence Bishnoi, a notorious figure in the world of organized crime.
As the legal proceedings advance and the investigation continues, the nation will closely follow this complex case, which has already exposed the deep-rooted connections between organized crime, drug trafficking, and incarcerated criminals. The implications of this investigation extend beyond this particular case, potentially shedding light on larger criminal networks and their operations.
Related Posts