India
PFI recruits went through a three-stage training programme: The NIA chargesheet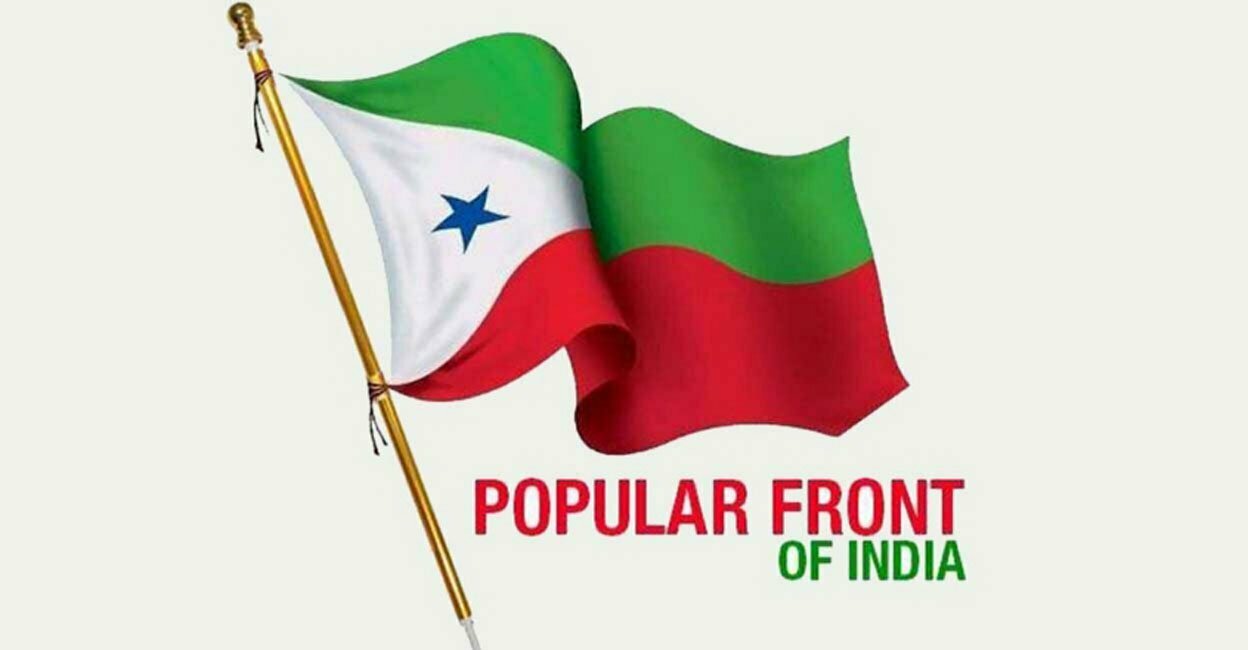 The proscribed Popular Front of India (PFI) has put in place a "three-stage screening and grooming campaign to radicalise gullible Muslim youth", according to the latest chargesheet submitted by the National Investigation Agency (NIA) in a Delhi court.
According to the chargesheet, PFI devised a methodical approach to identifying new members, instilling its philosophy in them, and preparing them to give their lives for the organisation. The confessions of those arrested and information from additional witnesses were used to make this determination.
According to the chargesheet, the introduction will begin with conventional questions about understanding Islam and the history of Muslim dominion in India, among other things. The immigrants would also be informed on the "prevailing bad situation of Muslims in India, atrocities inflicted on them by right-wing organisations, and potential remedies to relieve the situation," according to the NIA.
PFI ideologues would take the new recruits to 'Second Class' once they were pleased. "Then the accused would further radicalise and incite them (recruits) with communally vile comments against the Indian government and every other organisation or organisation which opposes the extreme and Jihadi philosophy of PFI. "They used incidents of various communal riots, Babri Mosque demolition, and several other incidents to instil fear and insecurity in the minds of impressionable Muslim youth and paint the Indian government and people of non-Muslim groups in a negative light," the chargesheet continued.
The 'Third Class,' according to NIA, is for people who have already attended the first two classes and followed the directions. "At this time, kids are taught the significance of the organisation… This operates similarly to a Shura Council under Shariat Law, and they are expected to be loyal to the organisation and its leaders. They are also required to be willing to give up everything, including family and their own lives, for the organisation in order to gain admittance into heaven after death. "An oath known as 'Bayat' is taken by grasping the chairman's or his representative's hand to this effect," the chargesheet stated.
Mohammed Yusuf, one of the arrested guys, has recorded his testimony before the court under Section 164 of the CrPC. Yusuf, a lawyer, stated that he was a member of Tamil Nadu's Manitha Neethi Pasarai (MNP) from 2001 until its merger with Kerala's National Development Front (NDF) and Karnataka Forum for Dignity (KFD) to form PFI in 2006. "According to Yusuf, the national executive council is PFI's highest decision-making body. PFI established several social assistance programmes to fulfil its objectives of freedom, justice, and security for the Muslim minority, but these were "the front face to disguise their anti-national and violent terrorist actions," according to the charge sheet.
"Advocate Yusuf further asserted that the real objective of PFI was to overthrow the democratically elected government and replace it with a Shariat-based social system for converting India into an Islamic republic. "In order to attain their goal, the PFI leadership was also providing basic and advanced-level physical efficiency training to its cadres across India," it stated.
Yusuf further claimed in his testimony that cadres were taught about warm-up, stretching exercises, Yoga positions, and various sorts of kicks and punches for self-defense throughout basic and advanced-level PE training. "Participants in these exercises are also instructed in the use of simple weapons such as sticks, knives, and sickles to kill a person by attacking susceptible body parts. Usually, the basic training course continues for five days, while the advance-level training was given for a period of six months to one year, during which the participants were trained in the defensive and offensive forms of martial arts as well as the use of weapons for self-defence and to attack vulnerable persons during mob violence," according to the chargesheet.
"Yusuf further stated that PFI cadres who finished the advanced training course were admitted into PFI hit squads or service teams. They operated at the district level, directly overseen by PFI's district president. Members of PFI's service teams were tasked with identifying and targeting local leaders of other organisations that oppose PFI's activities. "The NEC members arrange the requisite financing in cash and bank transfers to organise these training camps across India and to procure weapons to carry out murders of the specified victims," according to the chargesheet.
According to the chargesheet, PFI cadres were involved in a series of murders, including those of leaders of organisations that disagree with PFI on religious principles. PFI cadres are accused of murdering college professor T J Joseph in Kerala (2010), Hindu Munnani activist Sashi Kumar in Tamil Nadu (2016), RSS leader Rudresh in Bengaluru (2016), the Ramalingam murder case in Tamil Nadu (2019), RSS worker Sanjith in Kerala (2021), RSS office-bearer Srinivasan in Kerala (2022), and RSS member Praveen Nettaru in Karnataka the same year.