India
"Didn't know government is so weak it can be overthrown by 92-year-remark," old's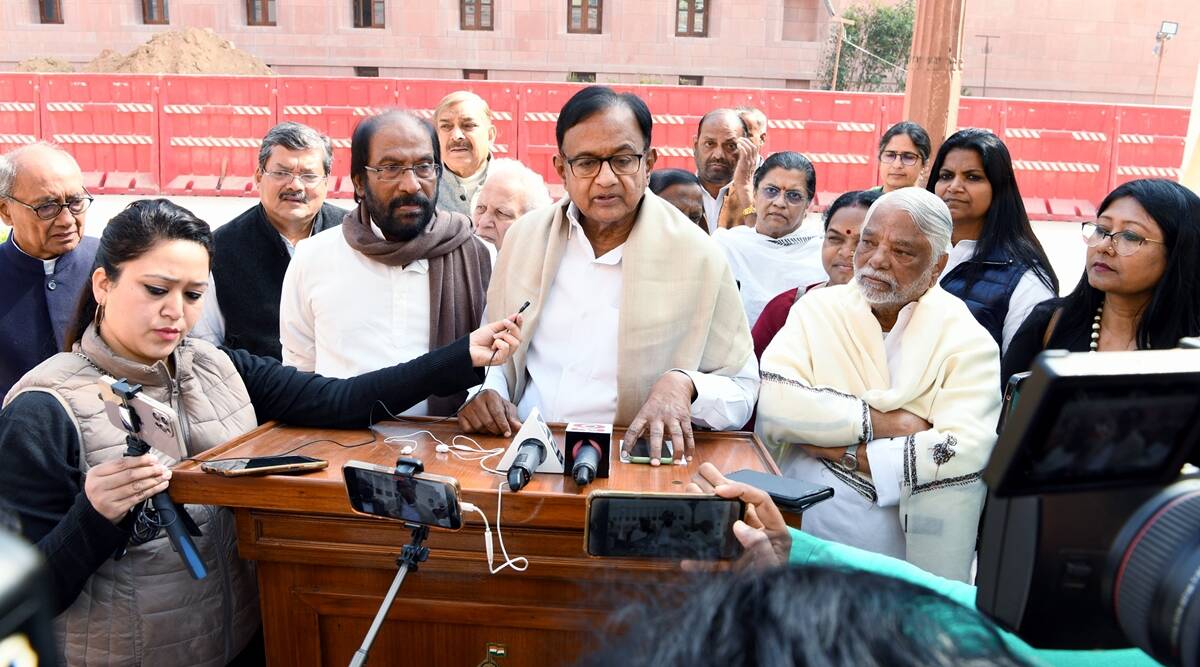 George Soros was criticised by the ruling party and the government, who said he was trying to destroy India's democracy. In response, the Congress seems to be split, with some leaders supporting him and others disagreeing with his claim that the chaos over the Adani Group crisis could "open the door to a democratic revival" in the country.
Officially, the party has said that the Opposition parties and the election process are what will bring democracy back to India, and that people like Soros can't change the results of India's elections.
"Whether or not the Adani scam involving the Prime Minister leads to a return to democracy in India is up to the Congress, the opposition parties, and our voting system. George Soros has nothing to do with it. "Our Nehruvian legacy makes sure that people like Soros can't decide how our elections turn out," said Jairam Ramesh, who is in charge of communication for the Congress.
Former Finance Minister P. Chidambaram agreed, but he said it is "puerile" to say that what he said was an attempt to overthrow India's democratically elected government. Union Minister Smriti Irani lashed out at Soros on Friday, saying that he had "bad intentions to interfere in the democratic process of India" and wanted a government that would do what he wanted.
"I didn't agree with most of what George Soros said in the past, and I don't agree with most of what he says now. But calling his words a "attempt to overthrow the democratically elected government in India" is a silly thing to say. "The Indian people will decide who is in and who is out of the Indian government," Chidambaram said.
He made fun of the government by saying, "I didn't know the Modi government was so weak that a 92-year-old rich foreigner could bring it down with a random comment." He also said that the government should not listen to Soros but instead listen to economist Nouriel Roubini.
"Don't pay attention to George Soros, listen to Nouriel Roubini… The goal of liberalisation was to make the economy more open and competitive. "Oligopolies have been created by the policies of the Modi government," Chidambaram said.
Roubini, an economics professor at New York University's Stern School of Business, said at the Economic Times Global Business Summit on Friday that India's growth is being driven more and more by national champions, which are large, private conglomerates. On the one hand, this could be seen as a good thing because these companies are productive, efficient, and competitive, but in the long run, they could hurt competition and kill new companies and startups.
Youth Congress president Srinivas B V, on the other hand, tweeted a video clip of Soros's comments about Adani and Modi and said, "Billionaire investor and philanthropist George Soros calls Modi and Adani close allies and says their faiths are intertwined! Now even the rest of the world calls Modi-Adani Bhai bhai!"
The head of the Congress's data analytics department, Praveen Chakravarty, also tweeted a news story that quoted Soros as saying, "Modi can avoid answering questions about Adani in Parliament and in India, but he can't avoid foreign investors."
Ramesh, on the other hand, kept criticising the Government over the Adani matter. Since two weeks ago, he has asked the government three questions every day.
"Is it true that a well-known Union Minister with a long history of business connections called five or six of the most well-known businesspeople on behalf of Gautam Adani and asked them to invest their own money in the FPO so that Gautambhai wouldn't be embarrassed? Isn't this a conflict of interest that needs to be looked into? He asked the Prime Minister on Saturday, "Did this Union Minister do what you told him to do?"
He said that the Life Insurance Corporation of India, the State Bank of India Employees' Pension Fund, and the SBI Life Insurance Company all took part in the FPO. He then asked, "Were LIC and SBI told to use the savings of crores of Indians to bail out the Adani Group again?"