India
Our High Commission and consulates in India are operational; we are 'temporarily' adjusting diplomatic personnel presence: Canada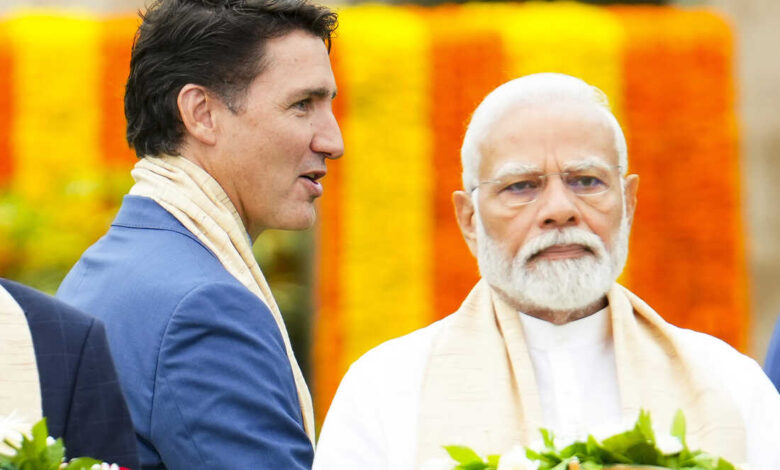 Canada clarified Thursday that its High Commission and Consulates in India would remain open and operational despite escalating tensions. To 'guarantee the safety of its diplomats', the Canadian government has announced it will "temporarily" reduce its staff presence in the country.
The High Commission stated, "Global Affairs Canada is evaluating its staff complement in India in light of the fact that some diplomats have received threats on various social media platforms."
"As a consequence, and out of an abundance of caution, we have decided to reduce the number of employees in India temporarily. According to the statement, all of our locations are staffed by diplomats and locally engaged personnel to ensure business and operational continuity. Citing the Vienna Convention, the High Commission also urged India to "provide for the security of our accredited diplomats and consular officers in India, just as we do here."
The diplomatic relationship between India and Canada has been tenuous since Canadian Prime Minister Justin Trudeau accused the Indian government of involvement in the murder of Khalistan separatist leader Hardeep Singh Nijjar in Canada earlier this year. India expelled a senior Canadian diplomat on Tuesday, mirroring what Canada did the previous day.
As the situation continued to deteriorate, India announced on Thursday that visa services to Canada would be suspended. On the visa facility website of the Indian High Commission in Canada, the announcement was made.
Wednesday, the Ministry of External Affairs (MEA) issued a travel advisory stating that all Indian nationals in Canada and those wishing to travel there must "exercise extreme caution and remain vigilant" due to the rise of anti-Indian activities, politically sanctioned hate crimes, and criminal violence in that country.
Related Posts