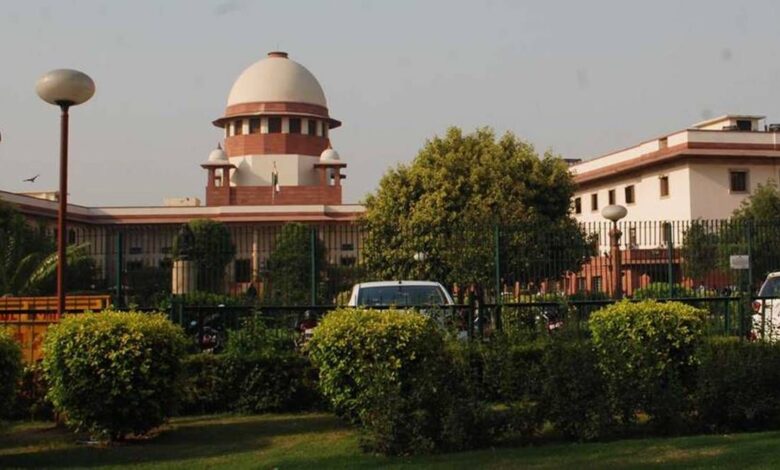 Thursday, the Supreme Court declined to overturn the Cauvery Water Management Authority's (CWMA) directive to Karnataka to release 5,000 cusecs of water per day to neighbouring Tamil Nadu for 15 days.
A bench of Justices B R Gavai, P S Narasimha, and P K Mishra stated, in response to a petition from Tamil Nadu seeking more water from Karnataka, that the Cauvery Water Management Authority (CWMA) and Cauvery Water Regulation Committee (CWRC) were composed of experts and the court did not wish to intervene with their decision.
The Supreme Court also noted that the CWRC had taken into account the decreased inflow due to a lack of rainfall, as well as other factors and that the two organisations met every 15 days to monitor the water situation.
At the 23rd meeting of the CWMA, convened on 29 August 2023, Karnataka was instructed to release water to Tamil Nadu at a rate of 5,000 cusecs per day for the next 15 days. However, Tamil Nadu urged the court to order Karnataka to discharge 24,000 cusecs of water per day.
Mukul Rohatgi, principal counsel for Tamil Nadu, stated that the CWMA had mechanically approved the CWRC's decision that Karnataka should release 7,200 cusecs of water daily. He added that this was rounded off to 5,000.
"It is a difficult year for all. I am a lesser agricultural province. The calculation relies on this factor. I would have been eligible for three times as much in a typical year, argued Rohatgi.
In opposition to Tamil Nadu's demand for more water, Karnataka's senior advocate, Shyam Divan stated that even the directive to release 5,000 cusecs per day was against the state's interest.
The bench stated that it did not wish to address competing claims. "We have no intention of interfering. They [CWMA and CMRA] are monitoring and evaluating it every 15 days. It is comprised of various experts who have provided their justifications," said Justice Gavai.
Previously, in an affidavit filed in response to Tamil Nadu's request for more water, the Karnataka government stated that Tamil Nadu is solely responsible for its current water issues. The state added that it may not be possible to discharge any additional water after September 12 because "severe drought conditions exist in both the Cauvery and Krishna basins."
Related Posts