India
It is time for Indian aircraft to be powered by indigenous aeroengines: Rajnath Singh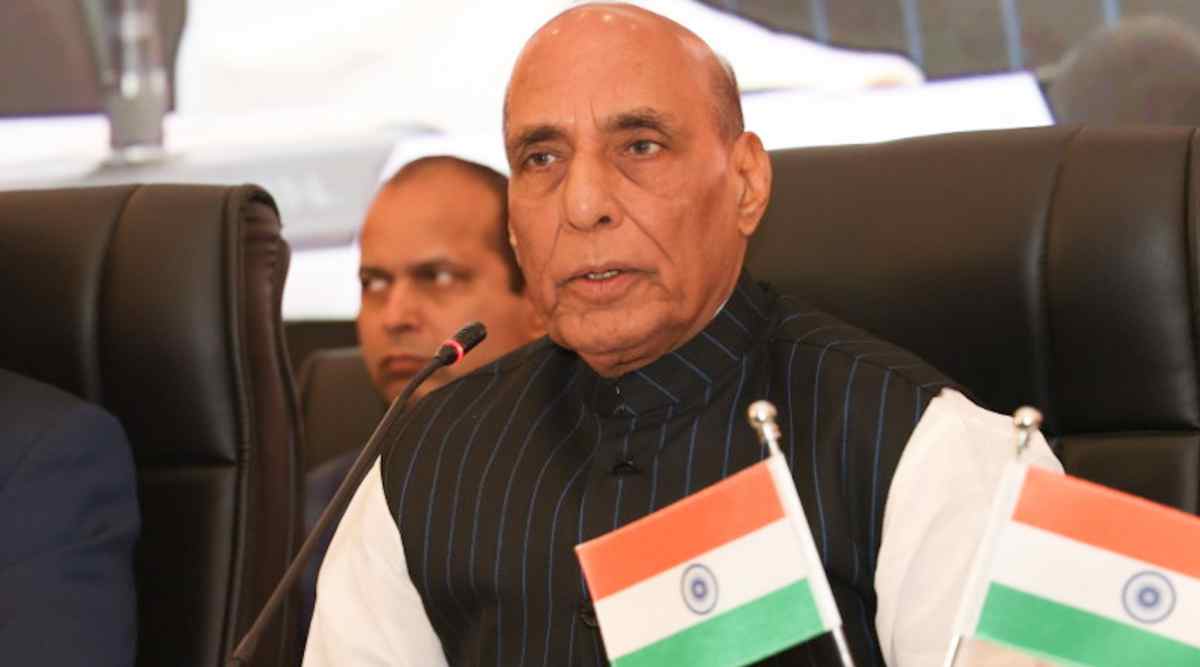 Rajnath Singh, India's defence minister, said on Tuesday that it's high time for the country to make its own aeroplane engines to boost its aerospace industry and become completely self-sufficient.
"I'm often asked when India will have its own aeroplane engines, and I always say that we're working on it. But we will have to answer someday. How long can we keep saying that we will make our engines someday? There was no battle at Panipat. "Our goal should be to make our own aero-engines and make new history," he said in his opening speech at a seminar called "Indigenous Development of Futuristic Aerospace Technologies including Way Forward for Development of Indigenous Aero Engines," which was held in Bengaluru as part of the 14th Aero India. The seminar was put on by the Defence Research and Development Organisation (DRDO).
Addressed the Defence Ministers' Conclave on the sidelines of Aero India 2023 in Bengaluru. Exhorted the participants for greater cooperation to deal with fast-paced changes in an increasingly-complex global security scenario. https://t.co/7UmuJHd1YT pic.twitter.com/wuFRBnJb20

— Rajnath Singh (@rajnathsingh) February 14, 2023
Singh said that after 75 years of independence, it is time for Indian planes to have engines that were made in India. He said that the country should put more effort into designing and making its own important weapons systems using niche technologies like AI, drones, stealth, hypersonic, and quantum computing.
The minister also told the DRDO to use programmes like the Technology Development Fund (TDF) and Innovations for Defence Excellence to help start-ups and new R&D centres develop small innovations, small sub-systems, and their technologies (iDEX). "DRDO is no longer just a company that helps with R&D for defence. It is now also a helper for industrial R&D done in-house, for start-ups, and for labs in the private sector. It's important to use this to our advantage," he said.
Singh told the officials to set short-term, medium-term, and long-term goals and work on building disruptive, cutting-edge, or frontier technologies.
"In the past, a warrior was responsible for his own food, clothing, and weapons. Later, when technology got better, the work got split up and experts made the weapons, so a warrior could just focus on his job, which was to fight a war. Singh said, "Today, DRDO is a hero who works to improve our armed forces."
He named some of the most important ones, such as helicopters, weapon systems like TAPAS, Airborne Early Warning and Control (AEW&C) system, Medium Range Artillery Gun, and radars, all of which were made by DRDO, and he praised the scientists who worked there. He said that the rest of the world is taking notice of India's achievements because many countries are buying defence equipment from India and many more are in the process of doing so.
Singh said that the Light Combat Aircraft (LCA) Tejas would change the aerospace business. "The LCA Tejas is a highly capable air platform with a good safety record, which says a lot about its quality. Based on its success, the government has now approved the LCA-Mk II for the Indian Air Force. The Twin Engine Deck Based Fighter is being considered for the Indian Navy. We have also started moving forward with designing and making 5th generation stealth aircraft for Advanced Medium Combat Aircraft. "Whether on land, sea, or in the air, DRDO has always been at the front of efforts to improve security," he said.
During the seminar, DRDO gave 18 private companies Transfer of Technology (ToT) agreements for the development of UAVs, weapons, and other things.