India
Rajnath Singh inaugurates the Bharat Drone Shakti exhibition 2023 and adopts the C-295 MW aircraft into service.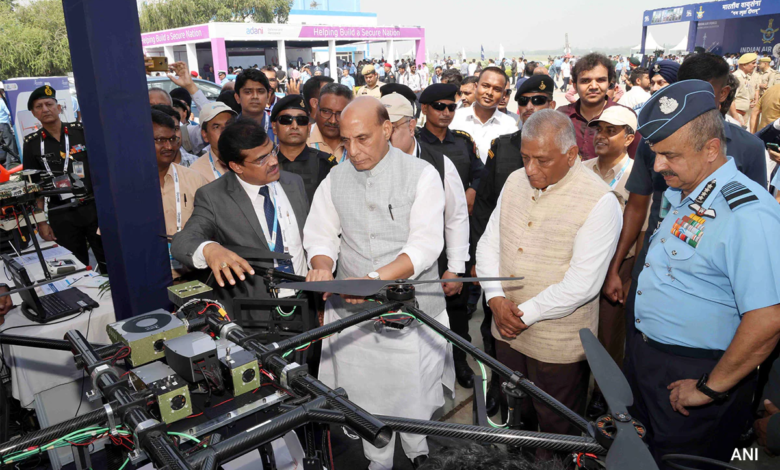 Monday, Defence Minister Rajnath Singh inaugurated the India Drone Shakti-2023 exhibition at the Hindan Air Base in the Ghaziabad district of Uttar Pradesh.
ANI reported that Singh also formally inducted the C-295 MW transport aircraft, which will replace the antiquated Avro-748 fleet, into the Indian Air Force in the presence of high-ranking military officials, including IAF chief Air Chief Marshal VR Chaudhari. In September 2021, India completed the purchase of 56 Airbus C295 aircraft for Rs 21,935 billion.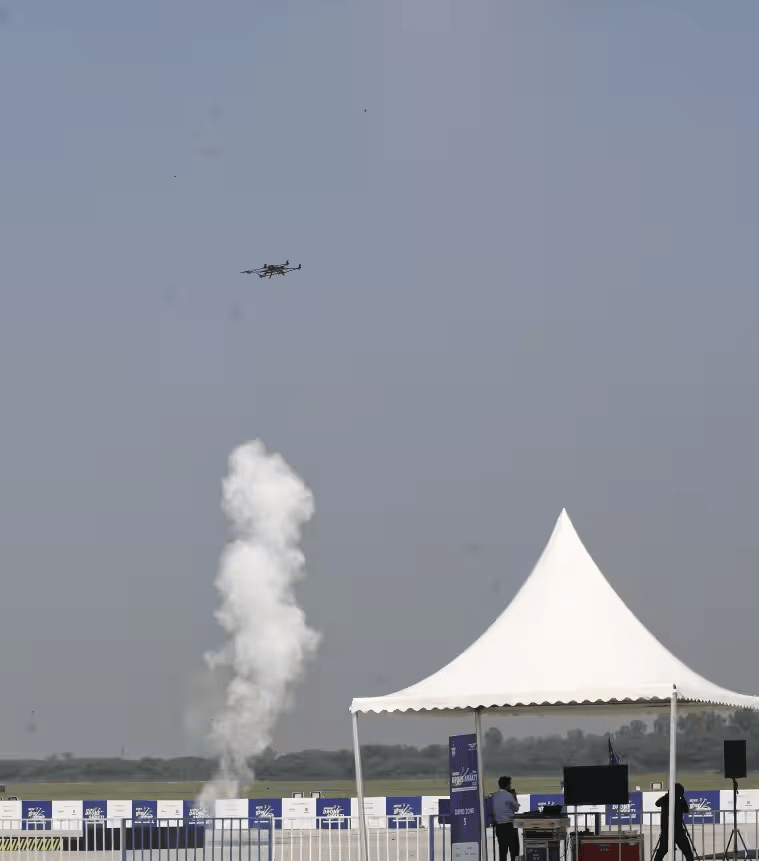 Early on Monday, Singh posted on X: "Today, September 25th, I will be in Ghaziabad for the Bharat Drone Shakti 2023, a drone exhibition and display event. Will also attend the inauguration of the first C-295 MW transport aircraft of the Indian Air Force at Hindon Airbase. "I look forwards to it."
VIDEO | Defence Minister @rajnathsingh arrives to inaugurate the Bharat Drone Shakti-2023 exhibition at the Hindan Air Base in Ghaziabad. pic.twitter.com/P0caw97SMu

— Press Trust of India (@PTI_News) September 25, 2023
According to images released by the news agency ANI, a motorbike-portable, compact drone system was on display at the exhibition. ANI reported that "special motorcycles" have been "modified to transport unassembled drones." The news agency reported that these motorcycles can be used to convey drones that aid farmers with modern agricultural practises in rural areas of the country.
#WATCH | A compact system of drone that can be carried on a motorbike displayed during Bharat Drone Shakti-2023 at the Hindon Air Base in Uttar Pradesh's Ghaziabad.

Special motorbikes are customised to carry unassembled drones. Kisan drones can be transported using motorbikes… pic.twitter.com/Zc5GFvvPg4

— ANI (@ANI) September 25, 2023
According to a press release, the two-day event, co-organized by the Indian Air Force and the Drone Federation of India, will exhibit the prowess of India's drone industry with over fifty live aerial demonstrations. Survey drones, agriculture drones, fire suppression drones, tactical surveillance drones, heavy-lift logistics drones, loitering munition systems, drone swarms, and counter-drone solutions would be on display, according to the release.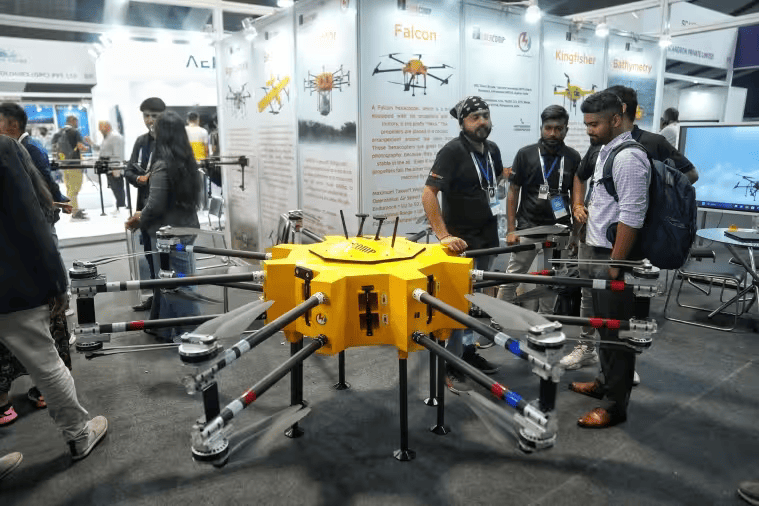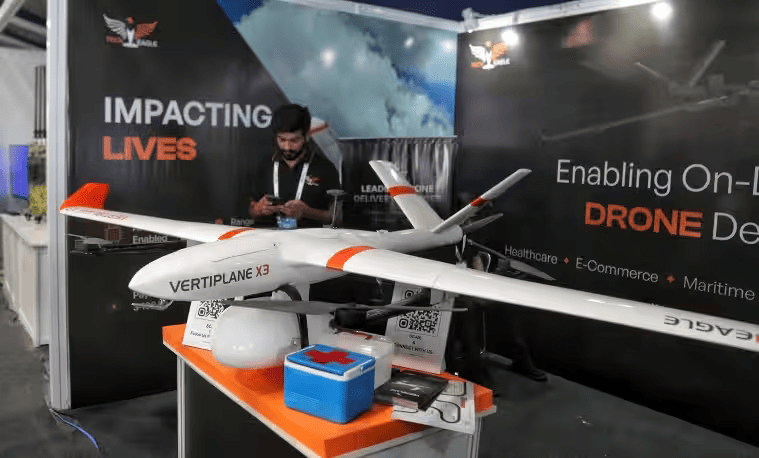 Over the span of the two days, more than 75 drone startups and corporations will participate in the event. According to the statement, the exhibition will "give a boost to India's commitment to becoming a global drone hub by 2030" and is expected to draw approximately 5,000 attendees, including representatives from central government, state departments, public and private industries, armed forces and paramilitary forces, representatives from friendly countries, academicians and students, and drone enthusiasts.
Related Posts